Los Angeles and Region
Javier Bolden Gets Life Sentence For Murder Of Two USC Grad Students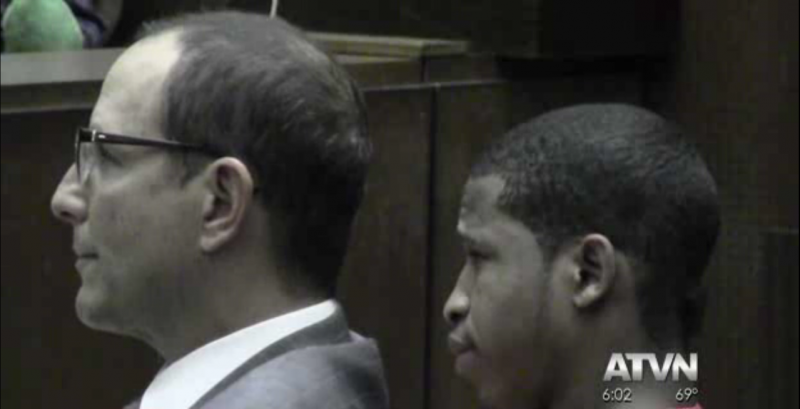 Javier Bolden, the last defendant involved in the 2012 murder of two USC graduate students, Ming Qu and Ying Wu, was sentenced to life without the possibility of parole Monday morning.
Judge Stephen Marcus announced the decision about three weeks after a jury of seven women and five men found Bolden guilty of two counts of first degree murder, as well as two other charges–including attempted murder and assault with a firearm for a separate shooting of two victims at a party in February 2012.
READ MORE: Guilty Verdict Reached In Murder Of Two Chinese Graduate Students
The parents of the victims spoke about how they felt in regard to the whole process. They called both Bolden and his accomplice Bryan Barnes "monsters" and called Bolden "human trash" for having murdered their children. During their speech, Bolden sat smiling, which the judge commented on, saying his actions were cowardly, shameful and showed "no remorse for his actions."
In a statement made prior to announcing the sentence, Judge Marcus also said this trial was truly one of the saddest cases he has had to reside over and that he would like to believe and accept that Ming Qu and Ying Wu are in heaven. As if on cue, Bolden was seen responding to the judge's comments with raised eyebrows, mouthing the words, "That is some bullshit."
For much of the trial Javier maintained emotionless while family members and supporters often sat in the audience. After the sentencing, Bolden's family left the court room immediately and were visibly saddened by the news.
Meanwhile, the victim's parents spoke after the sentencing, thanking the Los Angeles Police Department, the U.S. Department of Justice and the The People's Republic of China in Los Angeles.
"Both our families have spent our lives supporting our kids so they could continue their education in America. This tragedy caused all our hopes to vanish into thin air along with the lives of our children," said Wanzhi Qu, speaking for both victim's families. "Life is never easy, but for our lost children, and for the family members and friends who support us, we will try to be strong and move forward."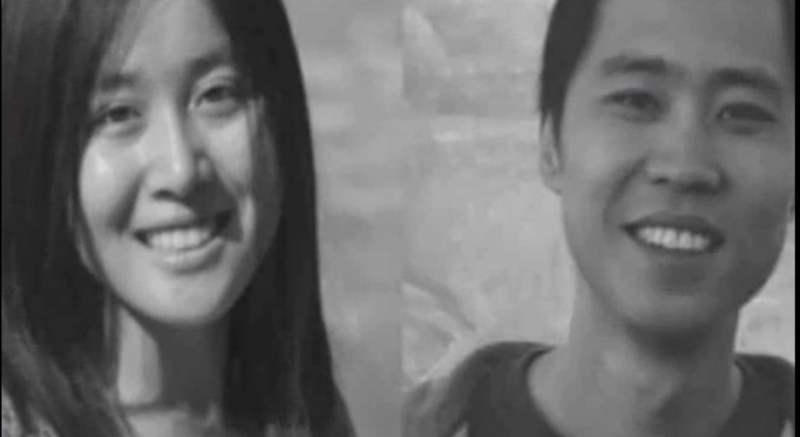 The families called on United States colleges and universities to protect the safety of foreign students on campus and in the areas surrounding campus.
The sentencing comes after a six-day trial, which revealed evidence from a police informant who went undercover as Bolden's jail cellmate. Bolden was recorded bragging to the informant about how he and his accomplice, Bryan Barnes, sneaked up and opened fire on Ming Qu and Ying Wu while they sat in a parked BMW. However, the bullets from Bolden's gun apparently never broke the car's glass.
LAPD forensics analyst Marissa Bowen testified that the bullet casings found at the scene came from one gun. Although Bolden was never accused of pulling the trigger, his charges stemmed from a legal technicality known as the "felony-murder rule," which suggests if two people are committing a felony and someone gets killed, both assailants are equally responsible for the death.
The murder accomplice, Bryan Barnes pleaded guilty in February to two counts of first-degree murder. Similar to Bolden, prosecutors agreed not to seek the death penalty in Barnes case. He is currently serving a life sentence in prison without the possibility of parole.
College sweethearts, Ming Qu and Ying Wu were both graduate students from China studying electrical engineering when they were shot and killed on a rainy April night while sitting inside Qu's 2003 BMW, which sat double-parked in the 2700 block of Raymond Avenue, less than a mile from USC's campus.
Following their murder, critics argued that both the university and the Los Angeles Police Department were not providing adequate security for students living around the campus. The parents of Qu and Wu also decided to sue USC on the belief the university mislead international students about the security measures in place around the school.
READ MORE: Parents Of Slain Students File Wrongful Death Suit Against USC
A judge later dismissed the case, but in response to the murders the university augmented security around campus by adding security ambassadors, staffed by Contemporary Services Corporation, and increasing Department of Public Safety patrols. The university also erected fences, sealing off the campus to non-students after 9 p.m.
Bolden's attorney, Andrew Goldman told Judge Marcus that he had filed a notice of appeal prior to the hearing Monday morning. For now the 2012 murder case of Ming Qu and Ying Wu has finally come to an end with both culprits behind bars.
For more coverage check out ATVN's news cast of Bolden's sentencing in the video below:
Reach Staff Reporter Celeste Alvarez here or follow her on Twitter here.