Los Angeles
Guilty Verdict Reached In Murder Of Two Chinese Graduate Students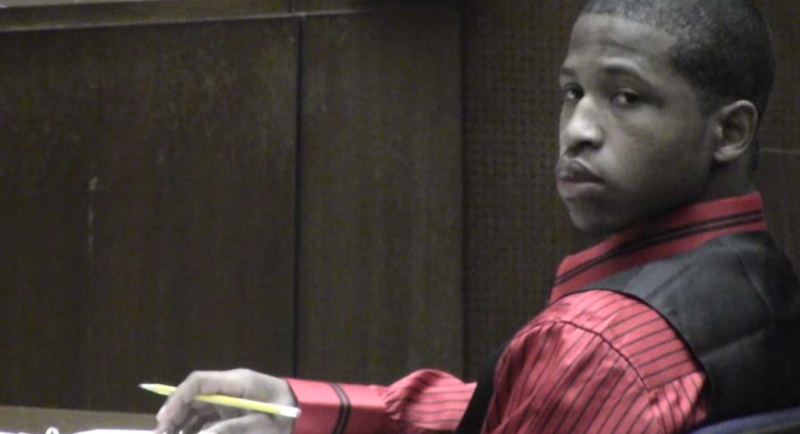 A jury on Monday found Javier Bolden guilty of first-degree murder of two USC graduate students, Ming Qu and Ying Wu in a botched robbery in April 2012.
The jury deliberated for about a day and a half. Bolden sat emotionless during the verdict reading, while family members cried out in the audience.
The 22-year-old was originally charged with two counts of murder, as well as two other charges including attempted murder and assault with a firearm for a seperate shooting of two victims at a party in February 2012. Bolden was found guilty of those charges as well.
SEE MORE: Closing Arguments Delivered In Bolden Murder Trail
Much of the prosecution's case rested upon evidence from a police informant who went undercover as Bolden's jail cellmate. Bolden was recorded bragging to the informant about how he and his accomplice, Bryan Barnes, sneaked up on the parked BMW and opened fire, though the bullets from Bolden's gun apparently never even broke the car's glass. LAPD forensics analyst Marissa Bowen testified the casings found at the scene came from only one gun.
After the shooting, the assailants took the victims' cellphones and ran. In a police interview, Bolden admits he and Barnes targeted the USC area for well-to-do robbery victims.
Bolden was not accused of pulling the trigger. The charge comes on a legal technicality known as the felony-murder rule. In essence, if two people are committing a felony and someone gets killed, both assailants are equally responsible for the death.
Bolden's accomplice, Bryan Barnes, pleaded guilty to two counts of first-degree murder in February. Prosecutors agreed not to seek the death penalty and Barnes is serving life in prison without the possibility of parole.
Within hours of the the international students' murders, ballistics tests determined the casings came from the same gun used to shoot two people at a party on February 12.
A Neon Tommy exclusive report showed how, in a lucky break, LAPD Detective Erbie Phillips met with a witness from the February 12 shooting who identified Bryan Barnes as the assailant in that shooting. A few weeks later, both Bolden and Barnes were arrested in connection with the USC shooting.
READ MORE: New Details In Shooting Case Linked To USC Murders Point To Lax Investigation
Ming Qu and Ying Wu, both graduate students from China studying electrical engineering, were shot and killed on a rainy April night while sitting inside Qu's 2003 BMW double-parked in the 2700 block of Raymond Avenue, less than a mile from campus.
In the aftermath of the killings, critics of the university argued that both the school and LAPD were not providing adequate security for students living around the campus.
The parents of Qu and Wu sued USC on grounds that the school provided misleading information about the security measures in place around the university. A judge dismissed the case.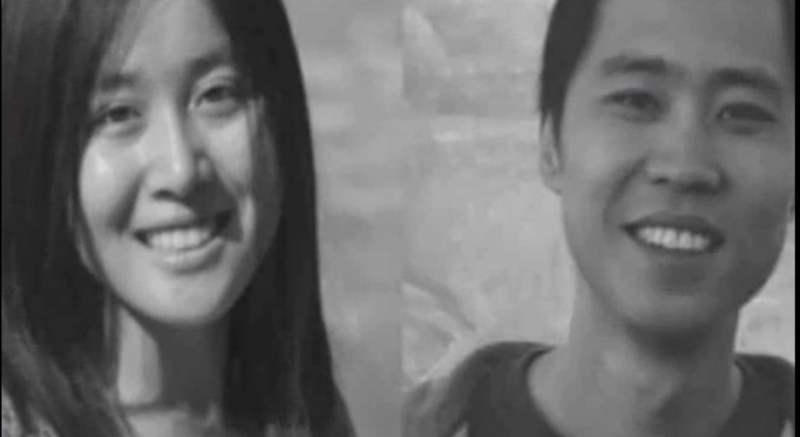 In response to the killings, the university augmented security around campus by adding security ambassadors, staffed by Contemporary Services Corporation, and increasing Department of Public Safety patrols. To much criticism, the university also erected fences, sealing off the campus to non-students after 9 p.m.
Yuan Xu, president of USC's Chinese Student Scholar Association, said he was relieved by today's verdict. "This is a different culture here. In China, the downtown is very, very safe. In the United States, the big city is not so safe, and the small town is safer," he said.
A second-year graduate student in the same electrical engineering program as all three of the recent Chinese murder victims, Xu said his parents didn't want him to attend USC, but he felt the academic prospects were too good to pass up. "My major is very good," he said.
Because many Chinese students study in the engineering school, it is normal for students to be going home late at night, added Xu. "The course load is very heavy, so a lot of students only get home around 12 a.m." His parents' worries were eased after he told them he would be sharing an apartment with a classmate from his undergraduate studies in China.
After Ji's attack this summer, however, "a lot of my friends moved from campus to San Gabriel and Monterey Park," said Xu, because it was considered safer. "They drive 30 minutes to come to USC."
READ MORE: Javier Bolden Trail: Cell Phone Usage Key Evidence In Trail
Bolden is expected back in the Los Angeles courtroom on November 17 for his sentencing hearing.
Reach Senior Reporter Matthew Tinoco here, and follow him on Twitter here.
Reach Staff Reporter Celeste Alvarez here and follow her on Twitter here.
Senior News Editor Rebecca Gibian, News Director Ani Ucar and Editor-at-Large Michelle Toh contributed to this piece.