Science+Tech
Highlights From TechWeek L.A.: Greater Cultural Trends Of Tech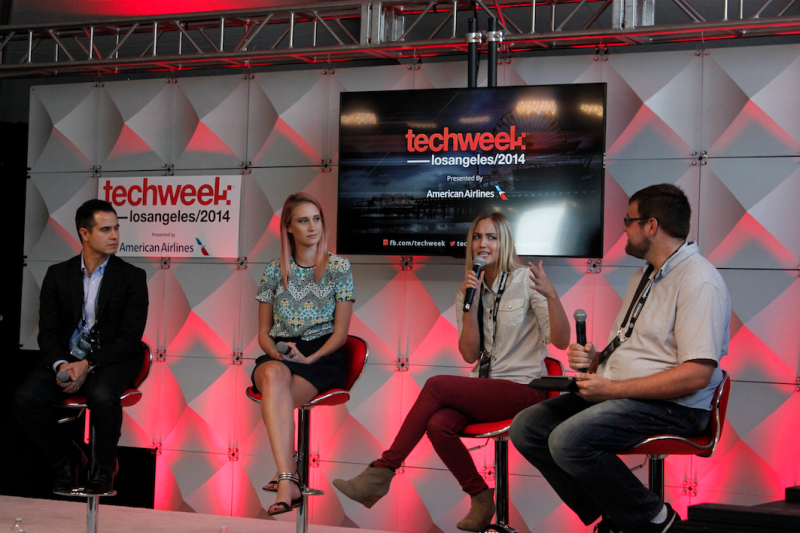 CEOs, entrepreneurs and innovators met this past weekend at TechWeek LA, a conference that celebrates the burgeoning SoCal tech scene (a.k.a Silicon Beach), and showcases what's next on our digital horizon.
Leaders at TechWeek L.A. addressed major emerging technological advancements in fields including video games, virtual and augmented reality, Software as a Service (SaaS) and cloud computing.
They also answered questions about Big Data, search engine optimization (SEO) and the potential to use robots to teach our children how to code, and philosophized on how these innovation drivers could shift our culture and society on a global scale.
The Age of Impatience
The growing demand for immediacy is one of the primary drivers of today's innovation. Our society demands more and more of technology to solve a problem in the nanosecond of its occurrence. Any half-second longer, and we're throwing our devices out the window. We truly live in the age of impatience.
"It is a golden age," said Matthew Finnie, CTO of Interoute. "Assume everything will be driven by convenience, at the moment it's required, in the most efficient way."
In 2011, Amazon revolutionized web browsing by creating Amazon Silk, a custom Google Chrome browser that processes loading and computing power on their backend servers (a.k.a. "The Cloud")—effectively making a Kindle user's web browsing experience instant and seamless.
A similar trend, Cloud Gaming, will soon occur in the video game space. Imagine never having to wait to save or load a new level. Advancements in cloud computing will make a player's experience with a particular entertainment property seamlessly immersive and engaging.
Video Gaming's Increasing Importance to the Entertainment Industry
Sales for the recent release of Grand Theft Auto V outgrossed the entire music industry, as a whole. One new game made more money than Jay-Z, Beyonce, Taylor Swift and every cash-strapped musician out there combined.
The video gaming world has quietly surpassed both Music and Home Entertainment as the new cash cow of Hollywood.
"For us, gaming isn't an afterthought, it's at the center of the entertainment process," said Josh Yguado, President & COO of SGN. "Gaming mechanics could shape the next 10 years of our society."
Kim Kardashian raked in millions with her mobile game, and now other celebrities want a piece of the action too. Kevin Spacey has essentially melded his dubious House of Cards character as the key antagonist of Call of Duty: Advanced Warfare.
Welcome to the future of gaming.
Lifestyle Gamers, an important subset of Hardcore gaming, dedicate their lives—and livelihood—to a particular entertainment property like the passionate throngs of players stuffing the coffers to crowdsource. They hope to win part of the combined $11 million at League of Legends tournaments from Seattle to Seoul.
As gaming becomes more accepted in mainstream culture, widespread adoption still hinges on one key factor: the ability to tell a great story.
Storytelling is Sacrosanct
We are a civilization of storytellers. Stories shape our reality and perception of others, invoke emotions, strengthen one's identity and inform us of the world around us.
Stories are up to 22% more memorable than facts alone.
Henry Jenkins, a research fellow at the USC Annenberg Innovation Lab has advanced the study of transmedia storytelling and has an in-depth understanding of its implications on culture—in an increasingly borderless, global society.
"[Transmedia storytelling] is a process where integral elements of a fiction get dispersed systematically across multiple delivery channels for the purpose of creating a unified and coordinated entertainment experience," said Jenkins. "Ideally, each medium makes it own unique contribution to the unfolding of the story."
In layman terms: transmedia storytelling allows us to tell aspects of a story across different platforms (like the Internet, billboards, social media and video games) by creating multiple touch points for a fan or passerby to engage, participate and play with a narrative property in new and exciting ways.
The Importance of Play
Harnessing the power of transmedia are Co-Founders Bella Cavello and Althea Capra of Phenomenon Media, who are using analog concepts to teach abstract ideas to children through storytelling. The two phenoms created a non-profit education company that teaches basic HTML programming to kids.
Based on Montessori teaching principles, Bella & Althea believe this style of education empowers children to become autonomous, to pride in themselves to want to create a better product, or at the very least, to show off to grandma, and say, 'Look what I did!'
"It's so important for kids to be digitally literate," said Bella Cavello, "to understand the programming behind our technology, [children] need to be knowledgeable, and make active, informed decisions."
'Fun' and 'play' are important motivational drivers for education.
A recent study by Erin Reilly at USC Annenberg Innovation Lab defined 'play' as "the capacity to experiment with one's surroundings as a form of problem solving." The research recognized the value of 'play' and the need to embrace it as a primary form of learning.
One startup at TechWeek L.A. is doing exactly that.
Saurabh Gupta, CTO and Co-Founder of Wonder Workshop designed a pair of dynamic robots that teach children basic principles of engineering and computational thinking through analog forms of play and engagement.
"We just want kids to explore, have fun and learn on their own," said Gupta.
Dot and Dash, the robot duo by Wonder Workshop, inspire a world of endless creative potential, empowering children to create anything they can imagine.
Consumers to Creators
Computer science education in the U.S. is in a state of decreasing effectiveness. With a predicted 1.4 million computer science jobs available by 2020, many of those jobs will go to other countries who have invested heavily in education mandates that require computer science literacy.
Part of this stems from systemic oversight, but there are also many negative stereotypes imbued in youth culture, especially for girls, that shun programming and coding as "geeky" and "uncool."
"We need to change that, we need to make technology cool to kids again," said Gupta. "That's really what's gonna get them interested in high school and college."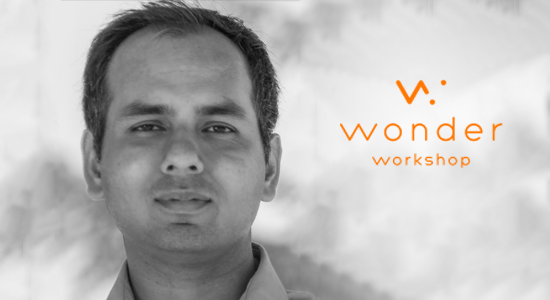 Mr. Gupta and his team at Wonder Workshop argue that teaching our children the value of engineering at a young age is critical, not to shape them all into future programmers, but simply to grow with an awareness of, and appreciation for, the coding magic behind our technology.
"It's not about being a programmer or coder," said Gupta. "No matter what you do, you are going to encounter coding and programming in some form."
Technology is all around us, but much of what makes it work is hidden and unknown. Most people don't understand the coding that went into making the app they use every day.
"We live in an age now where anyone can be a creator," said Gupta, "that's something we want to encourage and cultivate, and gaming will play a big role in that."
The key to teaching children so young is not to force them to learn a particular language, but rather to learn the computational thinking skills inherent across all computer languages: we identify a problem, break it into smaller parts, create hypotheses around the problems, test our theories and change it along the way to solve the problem.
"We're all parents, we all have young kids, and this is for our children," said Gupta. "It's one of those things that we hope we succeed, but even if we don't, we'll walk away knowing we created something meaningful for our kids."
Perhaps Ender's Game wasn't too far off...
Reach Staff Reporter Alex Gold here, or follow him on Twitter.