Film and TV
Eddie Redmayne Delivers As Stephen Hawking in 'The Theory of Everything'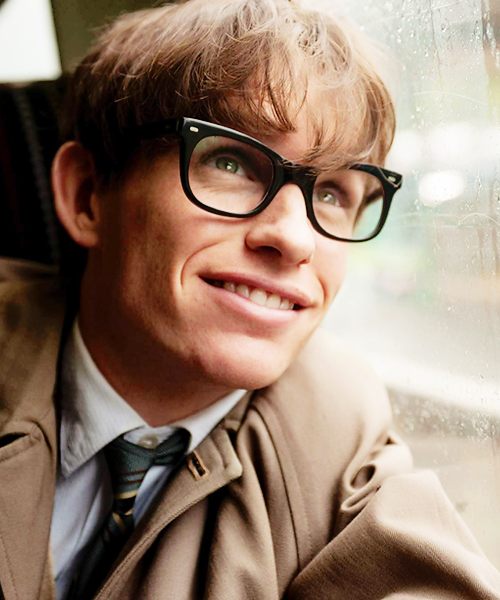 This entire fall season has been chock full of great movies including "
Whiplash
," "
Fury
," "
Boyhood
" and "
Birdman
." The later half of the season is no exception to this trend.
This weekend we anticipate the release of three major movies: "Big Hero 6," "Interstellar" and "The Theory of Everything."
"Big Hero 6" gives us lots of laughs and "Interstellar" is expected to be one of the most intense movies of the season, but it's really "A Theory of Everything" that caught my attention.
As a biopic on one of the world's most influential and captivating scientists, "The Theory of Everything" went into production knowing it had extremely high expectations to meet.
READ MORE: 'Nightcrawler:' Film Review And Interview With Dan Gilroy
From Hawking's early stages as a graduate student to his status as a world-renowned physicist, Redmayne studied every piece of material on the scientist in preparation for his role, according to Variety.
Variety also reported that when Hawking viewed the film, he shed a tear and said "there were certain points when he thought he was watching himself." According to Director James Marsh, Hawking loved the movie so much he even offered his famous computer-generated voice for the movie.
With a reaction like that from Stephen Hawking himself, Redmayne must have performed a spectacular performance within the film, making him potentially one of the greater actors of his time.
Though we may have only really seen him as Marius in "Les Miserables" (2012), Redmayne has been in the works of film for quite some time. What differentiates Redmayne from most actors is that not only is he insanely good looking, but he also challenges himself with roles such as Stephen Hawking.
As "The Theory of Everything" received a huge buzz at the Toronto Film Festival, Redmayne is certainly making his mark as a serious actor, especially among those as part of the "British Invasion" (actors such as Andrew Garfield, Benedict Cumberbatch coming into the U.S. for acting). Redmayne's portrayal as Hawking should convey an extremely emotional role with a story most people don't see. Redmayne could potentially be among the list of Academy Award nominees for his role.
Reach Film Editor Dale Chong here. Follow her on Twitter here.