Food
Dominique Ansel Draws Crowds At L.A. Book Signing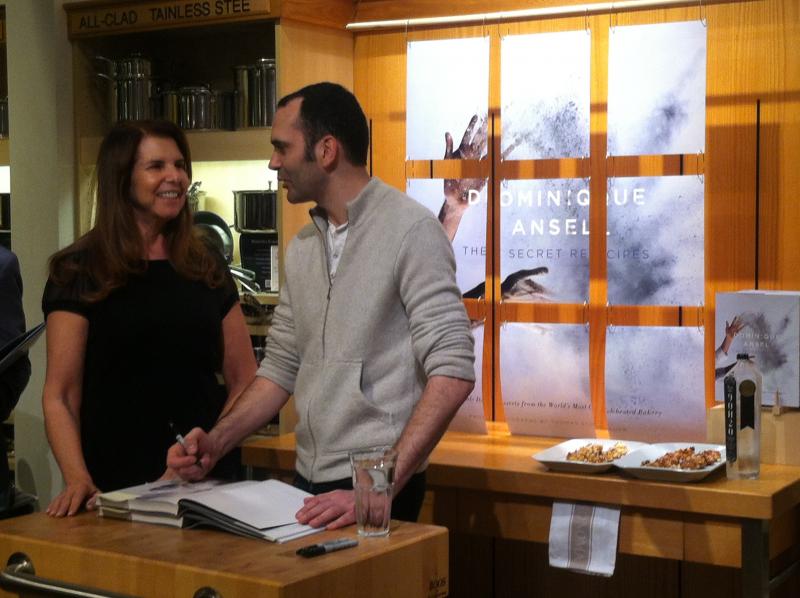 People line up for Dominique Ansel's pastries on a daily basis. In the morning, they wait outside Ansel's eponymous SoHo bakery for Cronuts; in the afternoon, the queue reforms for after-school milk and cookies. On Sunday evening in Los Angeles, Ansel fans lined up again, this time for a chance to meet the chef himself.
The Beverly Hills Williams-Sonoma hosted a full house when the celebrated chef stopped by to sign copies of his newest gift to the foodie world: the gorgeous and aptly-titled cookbook, Dominique Ansel: The Secret Recipes.
For those who question why a magician would give away his tricks, Ansel explained that the secret to his sweet success is more than an unusual ingredient or technique, it's a feeling.
"People have an emotional connection to food," Ansel said, describing the wave of nostalgia that a familiar flavor can trigger. "When you can bring that back to them, you've really achieved something. That's food that people remember and really care for."
Ansel said this concept has inspired many of the recipes featured in his bakery and in the new cookbook. Talking with Chef Jessica Koslow of L.A.'s SQIRL before the signing, Ansel described taking Americans' childhood favorites and updating them with sophisticated techniques and ingredients, like turning classic chocolate chip cookies into shot glasses filled with farm fresh milk.
READ ALSO: Cookbook vs. The Internet
Prompted by thoughtful questions from Koslow, Ansel waxed poetic on his pastry process. He said his entire bakery team helps innovate new recipes, and that they find inspiration everywhere—even in a late night box of Oreos. Part of Ansel's goal in writing and designing The Secret Recipes was to share his inspiration with people.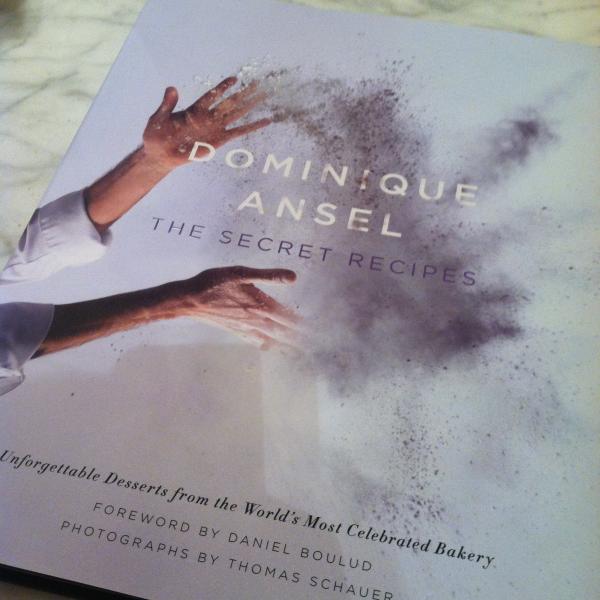 "This book helps you learn how to get inspired; how to create things in a new way and make it your own," he said.
Flipping through The Secret Recipes is an inspiration in of itself. For a foodie, it's like diving headfirst into a private art exhibit. Pristine pages pop with beautiful photographs of elaborate pastries and cakes accompanied by anecdotes of how each recipe came to be. In fact, the first half of the book is dedicated solely to these inspirational stories, with the recipes following in the second half.
"Stories are very important to me," Ansel said. "There's a story at the heart of each of our pastries."
The recipes are arranged by varying degrees of difficulty; Ansel said this organization helps keep home cooks from biting off more than they can chew.
Of course, the coveted Cronut recipe is in the advanced section, offered up with a trio of mouthwatering recipes for ganache filling: vanilla-rose, lemon and champagne-chocolate.
The cookbook also holds the secrets to other Ansel originals, including the Paris-New York, Magic Soufflé and Ansel's personal favorite, a flaky, caramelized croissant-like pastry called the DKA.
READ ALSO: Cronut Craze Far From Over, But Ansel Already Working On Next Big Thing
As fans waited in line to get their books signed, they sampled popcorn chouquettes, airy bites of eggy pate-a-choux dough paired with a slightly bittersweet, crunchy topping of caramelized popcorn and a sprinkle of pearl sugar. It was such a perfectly balanced bite that I couldn't help myself—I had two (sorry, not sorry).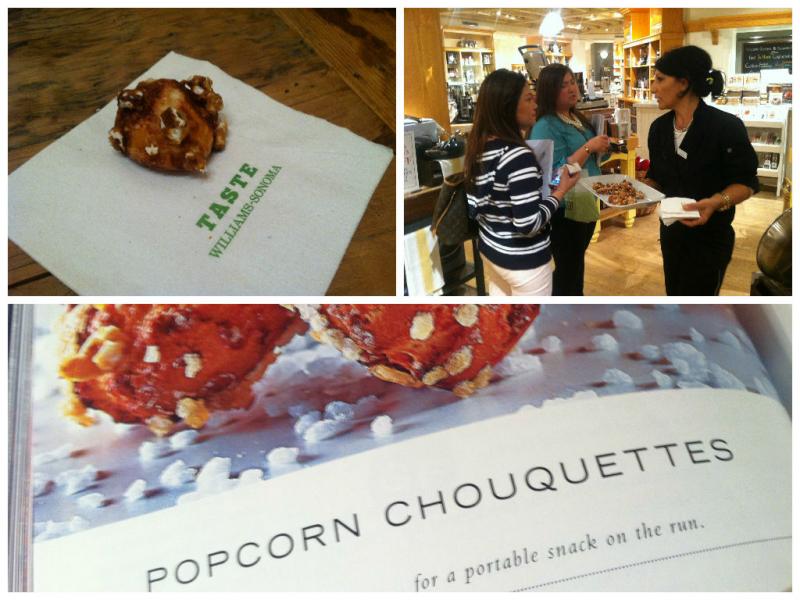 In addition to the sweet treat, attendees had a ball meeting the James Beard Award winning chef, who was surprisingly at ease out of his kitchen whites. Ansel signed more than 75 books and chatted amiably with each guest. He smiled for selfie after selfie, and even commandeered a fan's phone to help her shoot a 360° Snapchat video.
Though one trademarked recipe singlehandedly catapulted him to culinary fame, The Secret Recipes, along with Ansel's plans for the future, prove the chef is doing much more than cashing in on the Cronut.
"I think the Cronut's a great creation," Ansel said. "But if Picasso or Van Gogh only had one painting, people would not know about them."
Even though Ansel is diligently working on new delicacies for his upcoming Tokyo bakery, it's safe to say he's already produced another masterpiece with The Secret Recipes.
Reach Editor-at-Large Sara Tiano here. Follw her on Twitter here.