Film and TV
Biggest Flops At The Box Office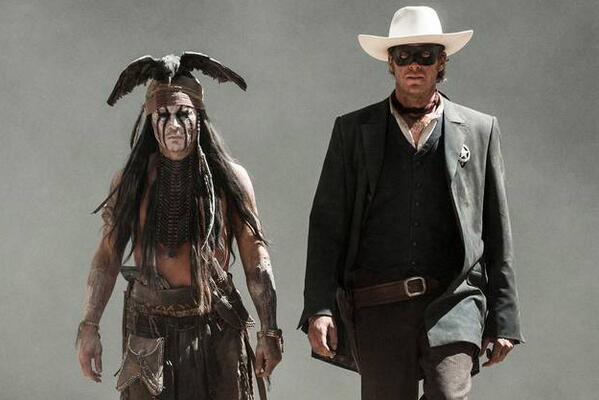 Some movies just do not live up to their big expectations. They are like a gift in a huge box with only a coupon on the inside. You are expecting so much more and then are disappointed by a lackluster result. Here are some of the biggest blockbusters that did not quite pan out at the box office.
"The Lone Ranger"
This 2013 film had a lot of firepower through its two leading men, Johnny Depp and Armie Hammer. The two star as Tonto and The Lone Ranger respectively in a movie that recounts Tonto's memories of the two's adventures and efforts to bring justice to the Old West. The film was met with mostly negative reviews and critics complained about the unnecessary length of the film, running nearly two and a half hours. The film was also a huge flop at the box office. The estimated budget for the film was around $375 million to produce and it was reported that the movie would have to generate about $650 million worldwide to break even. Unfortunately, the movie only earned roughly $250 million worldwide. Even though the movie was not well-reviewed and did end up losing a lot of money, it was still nominated for two Academy Awards. Best Visual Effects and Best Makeup and Hairstyling. At least they looked good.
"After Earth"
Almost everything that Will Smith does is a huge success, so when this 2013 film underperformed at the box office, it was classified as a flop. The movie stars Will Smith and real-life son Jaden Smith who play a father-son duo who have crash-landed on Earth a thousand years after humanity was forced to leave. Jaden's character is forced to go on a dangerous journey to signal for help after his father is injured in the crash. The film only earned $27 million in its opening weekend, nearly half of what Men in Black III and The Karate Kid, starring Will and Jaden respectively, earned in their first weekend. Even though the movie was not one of the highlights of Will's career, it still did relatively well overseas, earning a worldwide gross of $95 million.
READ MORE: Selena Gomez and Jaden Smith: New BFF's?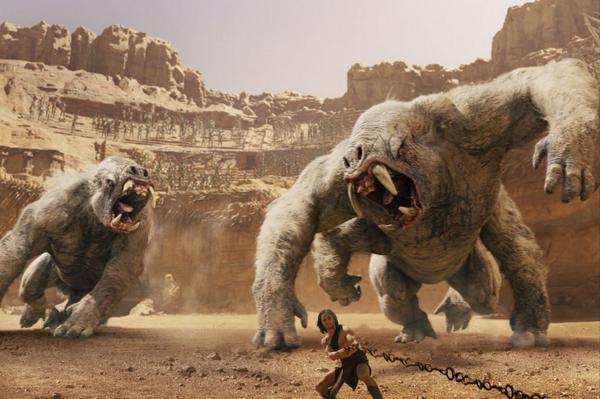 "John Carter"
The 2012 film from Disney is largely regarded as one of the biggest flops in movie history. This can be mostly attributed to the enormous budget of $250 million that it took to produce the film. In order to just break even, the movie would have had to earn $600 million, something that has only been done by a few films; it earned only $284 million worldwide. The movie received mixed reviews with most of the praise given to the appearance and effects in the movie. The movie also received most of the blame for Disney's huge loss of revenue in a certain period in 2012. The perceived failure of John Carter even led to the resignation of Rich Ross, the head of Walt Disney Studios at the time. Despite all of the turmoil and ultimate failure of the movie, it still managed to break the all-time-opening-day record for a movie, in Russia.
"R.I.P.D."
This 2013 comedy stars Jeff Bridges and Ryan Reynolds who serve as cops in the Rest In Peace Department, a precinct made up of dead cops who have to get rid of the ghosts that remain on Earth. While the movie surely had star power, it was not popular with the critics and it also performed very poorly at the box office. It was called predictable and simple by most critics as it became just another silly movie surely destined for a reputation as a cult classic with a very small fanbase. The film itself was bad but its performance at the box office might even be worse. It only made $78 million worldwide; it had a budget of $130 million. If this department was real, they would definitely be sent to get rid of this ghost of a movie.
"Green Lantern"
Ryan Reynolds makes his second appearance with this 2011 superhero film. The movie follows the Green Lantern from the beginning to his first missions as the superhero. The movie is one of the biggest bombs in movie history, only earning $219 million worldwide; the film had a $200 million budget and was reported to need to reach $500 million worldwide in order to be financially successful. Along with its poor fiscal performance, the movie was negatively reviewed by critics who said it was poorly written and more about the effects than the actual story. The Green Lantern will get a second chance however as Warner Brothers announced a reboot for the character who will receive a solo movie in 2020.
READ MORE: Blake Lively And Ryan Reynolds Expecting
"Mars Needs Moms"
Of course we had to have an animated movie on the list as well, and that's where this 2011 Disney film comes into play. This movie had the worst box office performance of any movie attached to Disney. It is also regarded as one of the biggest, if not the biggest flops of all time. In terms of purely numbers, this movie is the second biggest flop in movie history. It earned only $39 million on a budget of $150 million. The film also received negative reviews from many critics. There are plenty of reasons that this movie underperformed so drastically. It utilized stop-motion animation that can either come off as lifelike or creepy, in this case it was obviously the latter. It also is about a child whose mom gets kidnapped from him because another planet needs more moms; not necessarily the most inviting of plots. It's a shame that Disney, such a successful brand, is attached to one of the worst bombs of all time, but I think they're doing okay as a whole.
Contact Staff Reporter Noah Camarena here and follow him on Twitter here.