Los Angeles
Changes Headed For LACMA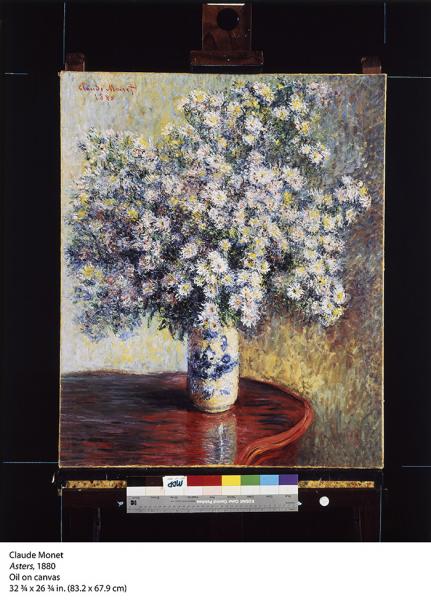 Philanthropist and business leader A. Jerrold Perenchio announced his agreement on Nov. 6 to gift the most significant works of his extensive art collection to Los Angeles County Museum of Arts.
News of the historic gift follows on the heels of a unanimous vote by the Los Angeles County Board of Supervisors on Nov. 5 to support LACMA's plans for a new museum building. The Board of Supervisors plans to contribute $125 million and future financing, to be matched by $475 million in private support.
The new building will replace four of the museum's seven current buildings. According to a press release from LACMA, it is intended to "present the museum's vast and wide-ranging permanent collection, as well as conversation and study facilities." Swiss architect Peter Zumthor will design the new museum building. Today LACMA, which will celebrate its 50th anniversary next year, is the largest art museum in the western United States.
SEE ALSO: The 5 Strangest Art Pieces LACMA Has To Offer
Maria Ott from USC Rossier School of Education endorsed the funding for new LACMA building, as it is attached with the large donation.
"LACMA is a resource to schools throughout L.A. County. Having access to a high quality museum enriches what the local school can offer," she said.
Ott believed that students benefit from being able to see authentic works or art.
"They can access some of that clearly through the Internet. But there's no replacing the experience of going to an art museum, seeing authentic works in person. It helps students appreciate art."
The promised gift from Perenchio is a distinguished collection, rarely seen in public, ranging from from Impressionist to Modernist art.
"Gift of this magnitude are incredibly rare, especially in the field of Impressionist and Modern Art," said Michael Govan, LACMA CEO and Wallis Annenberg Director.
Highlights include three significant canvases by the great French Impressionist Claude Monet—a classic painting of water lilies, Nymphéas (c. 1905), the grand still-life, Asters (1880), as well as one of the four versions of the iconic Le Jardin de l'artist à Vétheuil (1881). And also a group of important 20th century works, including Pablo Picasso's early drawing Tête (head of Fernande) from 1909.
SEE ALSO: Tim Burton To Display Works At LACMA
The funding provided by L.A. Supervisors has arisen arguments on whether the new building or what's inside the museum matters more. County Supervisor Zev Yaroslavsky said at the donation announcement.
"What is more important is the art inside the building, available to all Angelenos and attracting cultural tourist from near and far to LACMA," Yaroslavsky said.
"I don't see the point of creating a new building when you already have one," said Marilyn Ickes, Office Manager of 31st District Parent Teacher Association. She thinks spending the $125 million on the museum is "not necessary but nice."
Ickes believes the museum should look for outside sources before they make the taxpayers pay for it. "There are other pushing matters that should come first before this. It's not that urgent at all."
Perenchio said he hoped his gift would "serve as a catalyst" to encourage other collections and possible donors to contribute to LACMA's growth.
Reach Staff Reporter Shuang Li here.