Art and Design
Tim Burton To Display Works At LACMA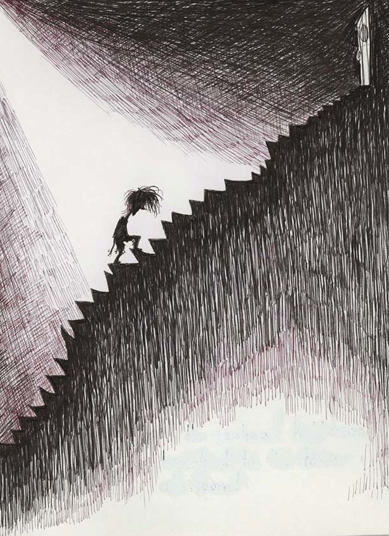 The
Los Angeles County Museum of Art (LACMA)
is home to exciting, whimsical and reputable exhibitions. In the past, they have hosted highly esteemed artists ranging from Jeff Koons to Renoir, Andy Warhol to Salvador Dali.
And in the upcoming months, Tim Burton.
Many recognize Burton for his achievements in film as both a director and producer of several box office favorites.
What better place than Los Angeles to host an exhibit in tribute to Tim Burton and his artistry? Now, for the lucky East Coasters, this isn't breaking news. This exhibition has previously been on display at the New York Museum of Modern Art (MoMA) back in April 2010.
However, Los Angeles, as a home to Hollywood and film, will host the exhibit in 2011. So take out your pens and mark your calendars, West Coast fans: Tim Burton is coming to LACMA on May 29 – Oct. 31.
"So, what can we expect from this exhibit?" you may ask.
This retrospective exhibition will hold more than 700 works of art in various mediums. Expect to see characters you will recognize and some you may not. Many will come from Burton's own collection, but some are works from his collaborators.
There will be something for everyone, Tim Burton fan or no.
Now, here are several tips you can consider before the opening of the exhibition.
1) Buy/Reserve tickets in advance.
2) Consider getting a membership. LACMA's one-day general admission ticket is $12 for adults and $8 for students with an ID.
3) Find a date. Or at least a group of friends who will accompany you.
4) Don't be afraid. You don't have to be an art connoisseur to enjoy art. Start with a more retrospective museum exhibition such as Tim Burton's and work your way up to the abstract. You will gain an understanding of art that is personal to you. Don't let what others say influence your judgment.
Reach Gloria here.