Los Angeles
9 Things To Do In Los Angeles To Help #BlackOut Black Friday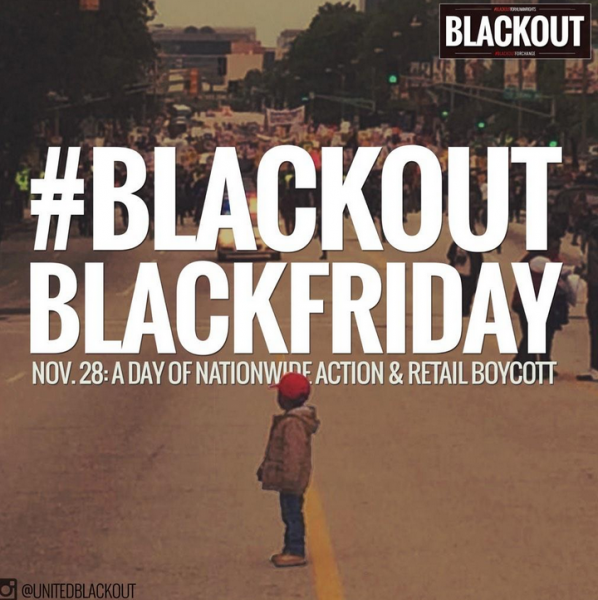 In the past week, over 300 people have been arrested in Los Angeles for protesting the Ferguson grand jury's decision not to indict Police Officer Darren Wilson for killing 18-year-old Michael Brown.
But not everyone needs to risk spending their Thanksgiving in jail to show their sense of injustice. Since Monday, organizers have been working to encourage people to protest in a way that is not only symbolic, but financial.
The idea for "Black Out Black Friday" is simple: people are opting out of the commercial follow up to Thursday's turkey dinners to send a message to America. They are hoping that their inaction (not shopping) may be even stronger than their action (protesting) in bringing about meaningful change in America.
Yes, Black Friday is full of great savings and deals, but it's also a way that a holiday of gratefulness get turned into a holiday of greed. So if you're looking to make a statement today, but need a little help resisting the siren call of the sale rack, these suggestions are for you.
SEE ALSO: Kmart's 41-Hour Black Friday Sparks Controversy
1. Go ice skating at ICE Santa Monica, because where else can you go ice skating half a mile from the beach?
2. Grab a thermos of tea or coffee and head to the poetry aisle of your local bookstore and don't buy anything, just sit read through astounding books of poetry so you know just whose book or chapbook to add to your holiday list.
3. Go on a run not to burn off calories from your Thanksgiving feast (because hey, you deserve it), but rather to chase the best twinkly lights in your neighborhood.
4. Turn to Pinterest for way too many ideas of what to make all your loved ones for the holidays.
5.Take advantage of the lack of workweek traffic and journey outside of your own little bubble of L.A.—go see what all the hype in Silver Lake is about or maybe drive on over to the San Gabriel Valley for an instagramable latté at Café Maji.
6. Go see Australian singer-songwriter Vance Joy because you can get tickets to see this melodic crooner for less than the price of a pair of new jeans.
7. Head to one of L.A.'s fabulous art museums to absorb some culture while feeling grateful that L.A. is one of the few places in the country where heading to a museum at this time of year is not merely a way to hide from the (very snowy) elements.
8. Be the first of your friends to check out L.A. Zoo Lights, the walkable light show that's taking over Griffith Park for the first time since 2009.
9. Go hardcore Harry with an all day Harry Potter marathon complete with Butterbeer and Golden Snitch truffles.
Black Friday may be in every store front and commercial, but it's certainly not the only thing there is to do today. Put down your shopping bags and join with people across the nation to Black Out Black Friday.
Contact Deputy Editor Sara Newman here and follow her on Twitter here.