USC Sports
Why USC Needs To Fire Justin Wilcox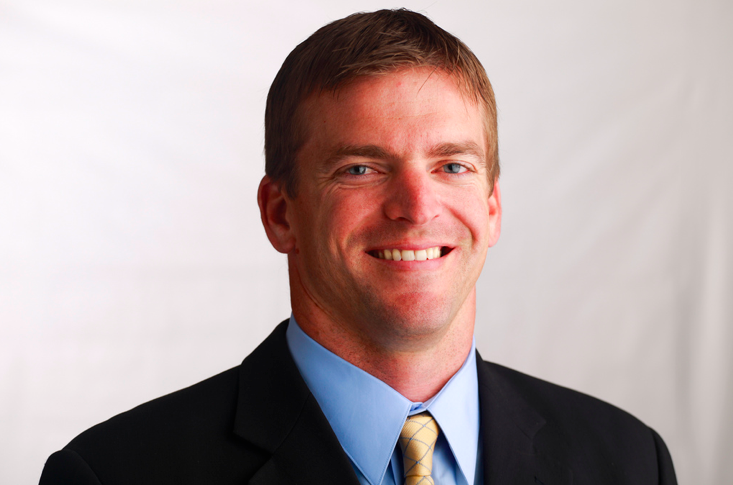 The defensive nightmares were supposed to be over when Monte Kiffin resigned as USC's defensive coordinator in 2012. In what seemed impossible just a couple years ago, USC fans may actually have a feeling of nostalgia for that era. That's due to how lost the USC defense has looked under "efensive coordinator" Justin Wilcox.
Yes, Justin Wilcox is USC's "efensive coordinator," because there simply is no D. In fact, the Wilcox-led defense is arguably doing worse than Kiffin's. In 2014, USC's defense is averaging 5.95 yards per play. From 2010-12, Kiffin's defenses allowed 5.91, 5.44 and 5.3 yards per play respectively.
Under defensive coordinator Clancy Pendergast in 2013, USC's defense allowed only 4.98 yards per play, the only time a USC defense has allowed fewer than five yards per play since Pete Carroll left. Pendergast is currently unemployed, and is getting paid by USC to watch and laugh at Wilcox's defense on television.
There are only six Power 5 college football teams that are allowing more yards per play on defense than the Trojans. Those teams are Colorado, Kansas, Georgia Tech, South Carolina, Arizona State and North Carolina. Even a Cal defense that has allowed 164 points over the last three games has given up the same amount of yards per play as USC.
The Trojans also rank in the bottom-10 of all Power 5 defenses in tackles for loss per game, sacks per game and yards per carry allowed. For a unit with as much talent as USC's, these abysmal numbers are inexcusable.
Yet, this is the "easier part" of the schedule for USC's defense. The five opponents USC has faced this season are averaging 440.8 yards per game. If that number was for a single team, it would be the 51st-best offense in college football. USC's remaining opponents average 499 yards per game, an offense that would be good for 21st overall. Those opponents include Arizona, which currently has the seventh-best offense in the country.
The statistics are horrifying, but it's not just the numbers that prove that Wilcox is overmatched.
Let's look at Arizona State's Hail Mary as an example. Per USC safety Gerald Bowman, Wilcox actually changed the call mid-play on the final play of the game.
"The coaches called one call and then switched it. Did everyone get the switch? I don't think so," said Bowman. "In the beginning, it was a Cover 2 call, thinking they might throw short for the field goal. Then they switched it."
Considering USC had zero timeouts remaining, that was a recipe for disaster. The fact that the Trojans didn't have a play prepared for this situation (when USC coach Steve Sarkisian prides his team on being prepared for every scenario) is beyond me.
After the game, Sarkisian said that the defensive play was essentially a mix between guarding the short pass out of bounds and defending the Hail Mary. Arizona State was down by two points, and only needed a field goal to win the game. With eight seconds left, it wasn't unreasonable for the Sun Devils to go for the quick pass.
MORE: USC's Defense: How Has It Stacked Up To Last Year's Unit
But, it's nearly impossible to defend a play when half of the players are in one type of defense, and the other half are in another. Especially when you have to deal with one of college football's best wide receivers, 6'3" Jaelen Strong.
The five players that were defending the Hail Mary throw weren't exactly the ideal ones to use either. Three of the defenders (Gerald Bowman, Chris Hawkins and Kevon Seymour) aren't taller than six feet. USC had two 6'1" guys in the end zone as well, Leon McQuay III and middle linebacker Hayes Pullard. Yes, Wilcox actually used a middle linebacker in deep coverage on a Hail Mary.
Pullard, when asked afterwards if he had ever played deep middle before, responded, "Not exactly."
USC decided not to use either Adoree' Jackson or JuJu Smith in coverage. Jackson gave Strong the most trouble out of any USC cornerback, often blanketing Strong when assigned to him. Smith plays wide receiver, but was a safety in high school and also had practice reps there in fall camp. Smith is also 6'2", a more ideal height for battling a 6'3" Strong on a Hail Mary throw.
The Trojans also only sent three men to rush the quarterback on the final play. Wilcox rarely sent more than four players to rush Arizona State quarterback Mike Bercovici. With more than enough time in the pocket, Bercovici threw for 510 yards and five touchdowns. That includes 257 yards through the air in the final 6:26 of the game.
USC has not generated much pressure this season, as the defense averages fewer than two sacks per game. Only seven Power 5 college football teams are worse in that statistic. With USC sending three or four guys to rush Bercovici, the backup quarterback absolutely burned them.
Wilcox could have adjusted by blitzing more often. Wilcox could have adjusted by playing a safety over the top on Strong more often, instead of letting Strong accumulate 202 receiving yards in mostly single coverage. Instead, Wilcox's defense lost to a backup quarterback, after that same defense lost to a quarterback earlier in the year that couldn't beat out the almighty Jeff Driskel for the starting job in Florida. Jeff Driskel!
The Trojans rely on multiple players using a two-gap technique to allow their edge rushers to only deal with 1-on-1 matchups. The problem is, Scott Felix isn't the same caliber of pass-rusher that Morgan Breslin and Devon Kennard were.
Another problem is that it seems that superstar Leonard Williams isn't nearly as effective as a two-gap guy versus one-gap. Williams was a revelation his freshman season as a one-gap defensive lineman under Monte Kiffin in 2012. Under Pendergast last year, Williams was utilized in both roles. But with pass-rushers such as Breslin and Kennard terrorizing on the outside, Williams was still potent as a two-gap DL, beating interior offensive linemen.
MORE: Catastrophe At The Coliseum: Sun Devils Shock Lazy USC Defense
Now, without a true pass-rush threat, Williams is essentially getting set up to be double-teamed by opposing offensive lines in his current two-gap role. Williams is USC's most disruptive defensive lineman, yet Wilcox is actually managing to neutralize his pass-rushing ability.
Another guy Wilcox isn't taking full advantage of is Su'a Cravens. Cravens has been USC's best defender by far this season, and Wilcox made a smart decision by playing him a lot at linebacker. But, Wilcox takes Cravens out on third-down attempts quite often.
I repeat, Wilcox is routinely taking out the guy who has been his best defender on the most important down for his defense to make a stop.
Wilcox seems to be very dependent on his schemes rather than utilizing his player's strengths. Good defensive coordinators build around their best players. Wilcox is using players that he feels are the best fits for his defensive formations.
Under Wilcox, USC's defense has been good at stopping either the run or pass, never both. That's a reason why USC was the last college football team to allow a passing touchdown this season, because of how badly the run defense has been gashed. That's a reason why Arizona State only averaged 1.4 yards per carry, because USC was worried about stopping electric running back D.J. Foster early on. Instead, the defense should have also focused on an equally scary offensive weapon in Strong.
Arizona coach Rich Rodriguez must have been licking his chops after watching USC's defense struggle once again. The Wildcats can both run and pass the ball effectively, as they rank 7th in passing and 28th in rushing across college football.
The "efensive mind" of Justin Wilcox going up against RichRod already has me shuddering. Arizona's also a read-option offense, which USC has never defended well. Boston College destroyed USC's defense with the read-option by only running the ball. Arizona has a great aerial attack out of the read-option too, which could cause the Trojans severe problems.
Last year when USC lost in the state of Arizona, Lane Kiffin was left on the tarmac of LAX. If USC's defense gets dominated again in the desert this time around, Justin Wilcox should have to pay for his own plane ticket home.
Reach Senior Sports Editor Max Meyer by email.