Columnists
What's That Track Wednesday: Chris Meid
"What's That Track Wednesday?" is a biweekly music column dedicated to finding the top up and coming artists in various genres. It gives readers an inside look to the process of creating music and offers the chance to partake in a more intimate relationship with the artist.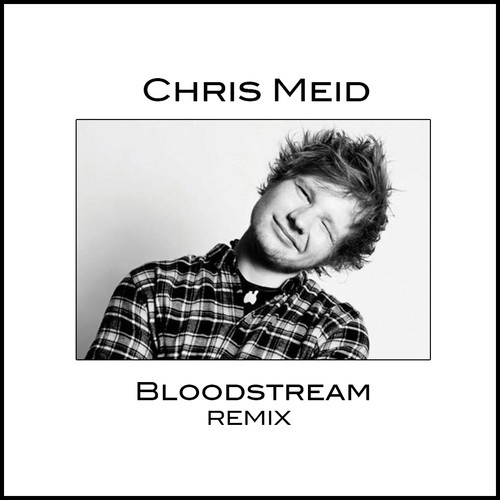 Artist Name: Christophe Vitorino de Almeida (known as Chris Meid or Vitorin)
Age: 24
Genre: House, Hip hop, and R&B
Hometown: Born and raised in Luxembourg, spends time in London now.
Interesting Fact: Everyday I compose a new track. I have more than 1,000 original tracks done but I've only released 3 remixes.
NT: What inspired you to pursue and create music?
CM: My journey in music started when my uncle gave me his old keyboard for my fourth birthday- I quickly started to reproduce my favorite melodies from Disney on it. Later at [the] age of six, I asked my mother if I could enroll in a piano school. At that time my parents had a really difficult life; a loan was the only option they had to buy me a small piano and after a while I started to study piano and musical theory at the classical music school of Luxembourg. That was my life everyday until I was 14.
Later at the age of 17, I discovered a young and talented French producer known as Jo A who was making beats live on Youtube with a program called Reason. I quickly downloaded Reason from the Internet and started to put my ideas together.
SEE ALSO: What's That Track Wednesday: Michael Persall
NT: What interesting opportunities have you experienced through producing music or being in the music realm?
CM: I have had two experiences that kind of had an impact on me: When I was 19, I started playing piano in a lounge bar in Portugal and a foreign man once gave me a card with his number and told me to contact him. I did and one week later, I was working on a TV show. That man was the director of that TV channel.
Also two years ago, I went to London to take a music production course and there I met talented producers (Jam Couché, Gunes Ergun and Felix Jaehn) with whom I went through exciting musical experiences with (playing in festivals, collaborations, etc).
NT: What is your favorite part of creating and producing music?
CM: My favorite part is definitely the part of composition- that's the part where I write my tracks. Most of the time I write my tracks on my piano and then produce them in the computer also known as D.A.W., Digital Audio Workstation. I could spend my whole life in that part of the process.
NT: What program do you use to create tracks?
CM: I started producing with Reason then I had to learn how to work on Protools because of music production school, but then I ended up switching to Logic Pro. I really like Logic Pro because of the incredible Sound Library, virtual instruments, amazing effects and massive collection of plug-ins.
NT: Where do you see yourself 10 years from now in terms of music?
CM: I really like the idea of touring around the world as a DJ, but in 10 years I really see myself living in a warm country with a nice studio at home writing tracks for other artists and myself.
NT: Which famous musicians do you admire? Why?
CM: Like nearly every artist, I'm going to start with the King of Pop, Michael Jackson. I have every single vinyl/cassette/CD from him and used to spend a lot of time imitating his dance moves when I was a child. He's such a pioneer- everything he did was unique.
As a producer, I admire Quincy Jones because he produced the best albums ever and he's also a genius.
Nowadays, I admire producers like Pharrell Williams, Chad Hugo, Dre or even Rick Robin. They are all really talented and have a really good musical vision.
One of my favorites singers today is The Weeknd- he has such an angelic voice.
To hear more of Chris' tracks and connect with him, visit his SoundCloud.
Contact Columnist Vivian Tang here.