Los Angeles
Closing Arguments Delivered In Bolden Murder Trial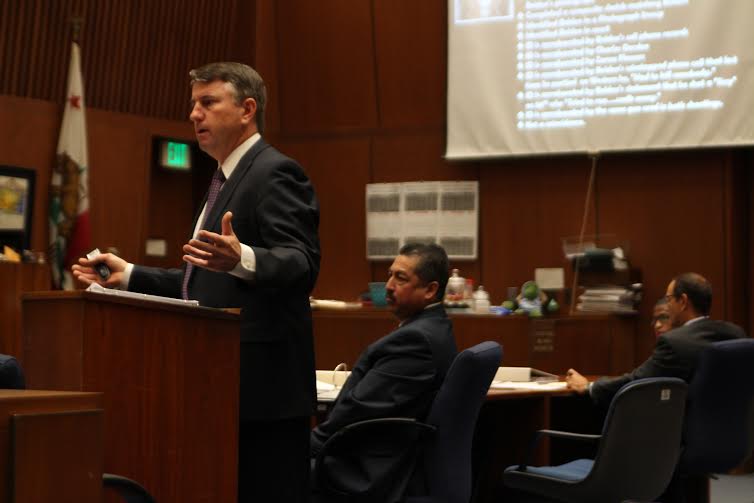 The sixth day of Javier Bolden's trial began promptly after 10 a.m. Thursday. Bolden, in a black button down and vest, sported glasses and a calm demeanor as he turned to glance at his supporters before the Honorable Judge Stephen A. Marcus, sat down to hear closing arguments.
Prosecutor Daniel Akemon meticulously combed through each piece of evidence presented in People v. Bolden.
Akemon asked the jury, once again, to return to the soggy April evening in 2012 when USC students Ming Qu and Ying Wu were murdered while sitting in a silver BMW mere blocks from campus. Akemon argued that Bolden assisted Bryan Barnes, who was sentenced to life in prison without the possibility of parole, in a carjacking-gone-awry.
READ MORE: Javier Bolden Trial: Cell Phone Usage Key Evidence In Trial
"These two people are dying in front of him [and Bolden tells Barnes] 'get what you can get.' That's cold-blooded. That's cold-hearted," Akemon told the jury.
Though Bolden didn't directly end the lives of the students, he participated in a robbery alongside Barnes, which is a felony. Under the law, Bolden is accountable for Barnes' actions because of the felony murder rule.
Akemon spoke for nearly two hours before Judge Marcus called for a lunch break just before 11:30 a.m. The court reconvened at about 1:30 p.m. when Andrew Goldman, Bolden's defense attorney, began his closing statement.
Goldman argued that Bolden was a "cold, scared, and young" teenager when he was interrogated by police in May of 2012 and admitted to involvement with the double-murder to both detectives and a confidential informant.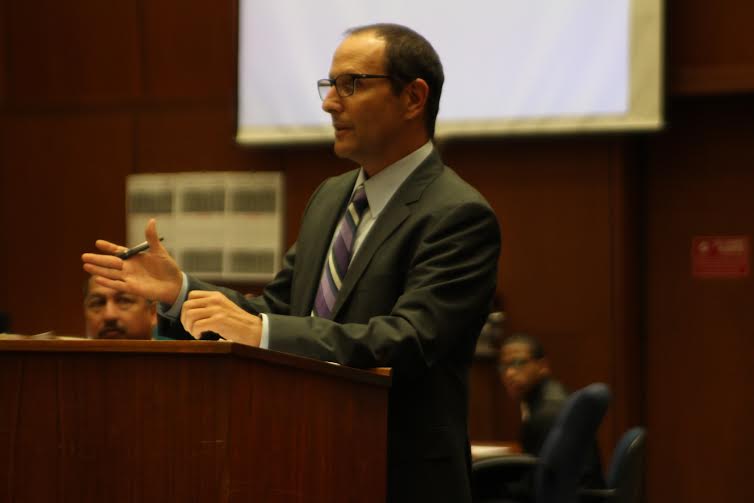 "This 19-year-old kid who is scared out of his mind starts to talk…he makes up this story," Goldman told the jury. He went on to argue that Bolden admitted to involvement because "he was scared of the death penalty" that was brought up by the detectives interrogating him.
READ MORE: Javier Bolden's Mom: 'My Son Didn't Kill Anybody'
Goldman also reminded the jury that Bolden must be convicted "beyond a reasonable doubt," and that "the little details matter" in this case.
"Check on these details. You don't have to take my word for it," Goldman told the jury. "It's in the evidence."
On Friday, the jury will be given instructions and begin deliberations.
Reach Associate News Editor Diana Crandall here. Follow coverage of the trial on Twitter with the hashtag #BoldenTrial.