Nation and World
UPDATE: Canadian Gunman Identified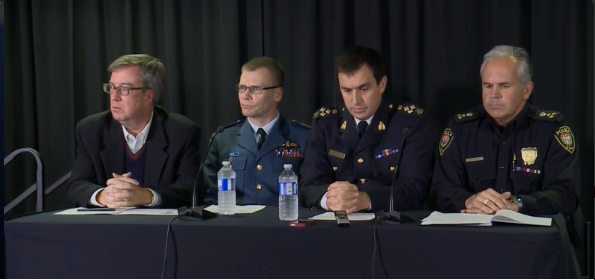 Canadian officials identified the gunman who launched two shootings in Ottowa as 32-year-old Michael Zehaf-Bibeau, according to Associated Press. Bibeau shot and killed a soldier Wednesday morning in Canada's Parliament halls. He then conducted another attack around a hotel near Parliament Hill, where officials shot and killed him.
READ MORE: Shots Fired In Canada's Parliament Hill
An Ottowa police spokesman said that as many as two or three gunmen were involved in the shootings. Their identities have not yet been confirmed.
Watch footage of the first round of shootings from the Globe:
Read More from AP here
Reach web producer Heidi Carreon here.