Film and TV
TV Co-Stars With Real Life Beef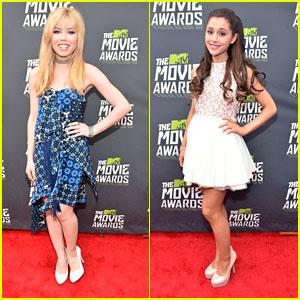 Everyone has worked with someone they didn't like, and that is true even among some of the biggest celebrities on television. Some stars, new and old, have had serious beef with one another behind the scene. Here are a few pairs of stars who just could not seem to get along.
Lea Michele and Naya Rivera
These two stars on "Glee" play enemies on the popular show but they also seem to be unfriendly off screen as well. This feud is believable partly because of the toxic relationship the two have on their show. Michele has long been portrayed by the media as a diva which also adds fuel to the fire behind this particular conflict. The strained relationship seemed to get even worse once Rivera broke off her engagement to rapper Big Sean. There was even a rumor that the engagement was called off because the rapper slept with one of Rivera's co-stars, presumably Michele. Then, when Rivera left the show and accepted a smaller role, rumors sprung up that Rivera had been fired (not true) because of the feud with the star of the show, Michele. The two have both denied that there is any feud between the two of them.
Ariana Grande and Jennette McCurdy
The beef between these two stars of "Sam and Cat" began when McCurdy started negotiating for her deal for the show's second season. She was reportedly very upset at the large discrepancy between her contract and Grande's, whose contract was much more lucrative. This started rumors that the show could be canceled. Amidst this speculation, McCurdy posted a message on TwitLonger about letting go of a negative influence in her life, which many people assumed was about Grande. The show was officially cancelled in July of 2014 even though the show had very high ratings. Once the show was no longer in the picture, McCurdy started to take shots at her former costar. In her web series What's Next For Sarah?, McCurdy produced an episode about a pop star named Gloriana, who many have perceived as a depiction of Grande himself. McCurdy went on to have a conversation over Twitter with Perez Hilton about making another episode and mentioning factor's of Grande's life to act out in the show. I think it's safe to say that Grande is still enjoying a successful career despite the problems with her former co-star.
Will Smith and Janet Hubert
This beef is one of the most obvious ones on the list because it resulted in Huber leaving her show and being replaced in her role as Aunt Viv on the popular 'The Fresh Prince of Bel-Air." Hubert has accused Smith of being hard to work with and that he and popular co-star Alfonso Ribiero accused her of being crazy. Hubert even told TMZ in 2011 that she would never do a reunion for the show because she did not want to work with an a**hole like Will Smith. In this same interview, Hubert also accused Smith of having a larger than life ego. She has since accepted a more forgiving stance and said she would welcome a reunion if Smith ever went out of his way to apologize and mend the strained relationship.
Read More: 'The Fresh Prince of Bel-Air' Cast Reunites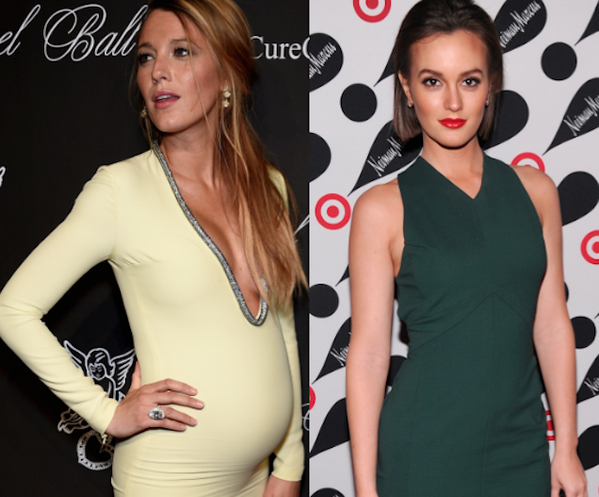 Leighton Meester and Blake Lively
This feud between two "Gossip Girl" stars is loosely classified as a feud because honestly it was just a serious work relationship. Meester has been reported as calling Lively egotistic and essentially bigger than the show. Lively reportedly felt limited by her role on the show and thus just ignored everyone else in the cast, making her hard to approach and be friends with. This is a feud that was played out by the media in that the two never had confessed to being best friends because, truthfully, they never were. The two would just go to work, do their job and then go home.
Sarah Jessica Parker and Kim Cattrall
These two stars played best friends on the popular "Sex in the City," but they never seemed to get along when the cameras turned off. Most of this feud can be chalked up to the media and their role in overblowing a story. However, it has been rumored that Cattrall was not fond of the fact that Parker had a larger salary than the rest of the cast. That being said, Parker was said to not like that her character was often overshadowed by Cattrall's fan-favorite role. Both women have gone on to say that there were occasions on set when feelings would be hurt, but they moved past them.
Patrick Dempsey and Isaiah Washington
The beef between the two 'Grey's Anatomy' stars resulted in the departure of Washington from the show. This feud was in the news for all the wrong reasons. The two got once got into a fist fight over production issues but that is not even the worst part of the issue. During the fight, Washington said homophobic things about another star on the show, T.R. Knight. The fight was not the reason behind Washington's departure from the show as he was fired for his words about Knight, and Dempsey remains on the show to this day.
Read More: 'Grey's Anatomy' Season 11 Preview
George Takei and William Shatner
The "Star Trek" stars are still feuding years after their beef was started. Takei has said that Shatner was full of himself which made him hard to work with and ultimately not very fun. Takei has also said that Shatner would repeatedly stop filming to make sure that he was the focus of the shot. Shatner has called Takei crazy for all of these accusations and said that he barely knew Takei because his role on the show was so small and insignificant. This statement is not very surprising as Takei has said that Shatner would act like he did not even know the star, who quickly gained a large fan base from his role. Shatner also claimed that he was not even invited to Takei's wedding in 2008; probably Takei taking a shot at his co-star, although Takei said he invited Shatner and he simply did not respond. What we do know however, is that these two stars have been feuding for quite a while.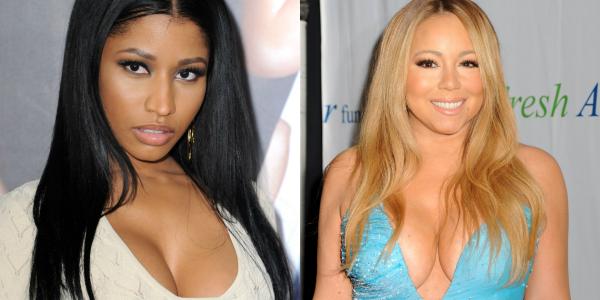 Mariah Carey and Nicki Minaj
This is somewhat of a bonus addition to the list because they were only on 'American Idol' for one season but their feud was well documented throughout their stint. It was trouble from the start, deciding to put two of music's biggest divas on one platform, but Fox took the risk. The trouble started from the beginning in the audition round of the show, where the two judges constantly bickered and make snark remarks at one another. There was even an incident when the two had to leave the room because an argument got so heated. That incident alone would have gained this feud a spot on the list, but their many other arguments on the show gives the beef some real substance.
Contact Staff Reporter Noah Camarena here. Follow him on Twitter here.