Music
St. Lucia On Touring, Making Music And South Africa: Interview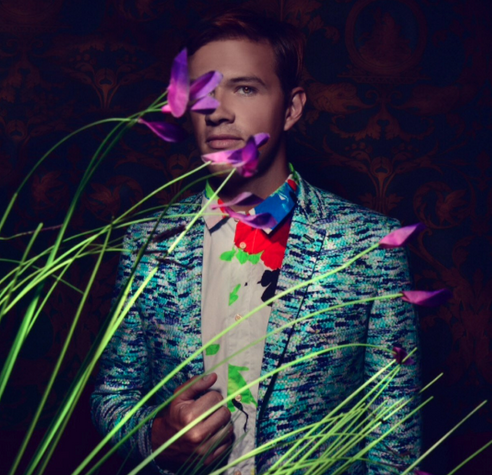 Nowadays, music is becoming a fusion—from new age rap to soulful EDM to earthy rock. You name it, there's a band making that type of music.
One of those groups making an original sound all their own is St. Lucia. Hailing from South Africa, lead singer Jean-Philip Grobler works to infuse soft island pop melodies with alternative and electronic sounds. The result is music that seems to almost transport you to another world.
St. Lucia released their album "When the Night" earlier this year and is currently on tour. Neon Tommy spoke Grobler about his inspiration, the band's origin and how he plans to "elevate" his music.
NT: Where does the name St. Lucia come from?
JPG: When I was starting the project and it came to picking a name, it got to the point where I could see the sound and the vibe and I could roughly tell what it was going to be like. I needed to find a name and I struggled for a while to find a good name and so I closed my eyes and took a pen and a map of South Africa and I landed on St. Lucia. Suddenly, in that moment everything kind of made sense because I went there as a child on vacation and it's also a tropical place close to the ocean and it fit with my music. It was this perfect marriage of name and the music I was making.
READ MORE: St. Lucia At The El Rey: Review
NT: You're obviously a world traveler. Where's your favorite place in the world to play your music?
JPG: I have a little bias because I'm from South Africa and we played our first couple of shows there in June of this year. It was my first time I had been home to play in about 12 years. It was just an amazing experience to have all my friends there.
From an unbiased point of view, it's kinda difficult to say because I feel like every city we go to surprises me in some way. New Orleans has become one of my absolute favorite cities in the world. Even Kansas City, where we are right now, has all of these really cool areas and cool things going on. I just love going to places I haven't been to before. It's difficult for me to pick just one place because I really just love them all.
NT: If you could describe your music in one word, what would it be?
JPG: Lush.
NT: What influences your music the most?
JPG: Your past-- it has to be there somewhere. I think what's influenced me the most in terms of artists are the ones that break boundaries. They go above and beyond themselves and their egos and make music that is interesting and that pushes the envelope in someway.
I love people like Peter Gabriel, Radiohead and Lindsey Buckingham. They're more than just pop; they're trying to do something crazy and weird. I like the idea of people that subvert people's expectations of them.
READ MORE: This Week's Must Listen Playlist: St. Lucia, Pepper, & More
NT: If you could do a duet with any singer or band, who would it be and why?
JPG: Even though this would probably never happen, I would love to do something with Kate Bush or even Stevie Nicks or Grace Jones. I'm not talking about a lot of popular idols, but I would love to do something with someone who has kind of had their heyday and they're doing something else now, but they're trying to bring back a little bit of the old band in some way.
NT: You're producing for the band Haerts. Do you like producing or heading your own band better?
JPG: I wouldn't say I like it better; it's just a different. Instead of me making music and having it reflect who I am, it's more of trying to bring everything out of that artist. Sometimes there are those things that they don't want to be brought out, but it's your duty as their producer to see those things that they don't see. In some way, it's almost like being the artist's therapist (laughs). It's finding the truest version of what they are.
I really, really enjoy producing. I finished my production with them about a year and a half ago actually. Since then, they've been working and I have too. Their new album is coming out and I produced nine of the twelve tracks.
NT: What's your favorite song of yours and what was the story behind it?
JPG: It changes all of the time, especially now that I'm doing so much writing for the next album. The one I keep coming back to and the one that everyone seems to gravitate to is "Elevate" because to me that song is kind of the mission statement of St. Lucia in a sense. We have some songs that are darker and some that are just pure pop songs and I love both of those things but to me "Elevate" and the way it shifts from beginning to end—from pensive to being a dance party song—it kind of embodies what I hope my music achieves.
NT: Best and worst part about being on tour?
JPG: The best part is going to all of these different places that you've never been before. I'm very fortunate because Patti, the girl in the band, is my wife and we get to travel together and now that we're on a bus, we have a bigger crew. We really enjoy days like today we were in St. Louis and so we went to the arch. It's just great to enjoy these places and enjoy their food and be able to have an opinion about all of these places when discussing them with other people.
I think the worst thing is not having enough time in all of these places (laughs). You just kind of scratch the surface.
I have to say I really enjoy touring. You can make it really difficult for yourself, but I really, really like it.
NT: You mentioned your wife, Patti, is also in the band. What's that like?
JPG: It's become really, really good. In the beginning, it was a little more difficult because in the beginning you're not making any money. We both came from jobs where we were making fairly good money to not making any and so that was hard to make that work. Now, things are much better and we finally have a good flow as a band.
A lot of the other guys in the band also have girlfriends or wives and it's difficult for them because they don't see them that much so we're fortunate for that.
It's also difficult having no time apart but being together all the time is better than not ever seeing each other.
NT: Where do you see yourself five years from now?
JPG: I would love for us to still be touring in some way. I think I'll always be making music one way or another and I'm very happy with the way St. Lucia's going. In five years, hopefully we'll still be making music and to still be relevant to people. I hope to make music that's still exciting and challenging and to be respected by people.
Reach Music Editor Jillian Morabito here.