Entertainment News
The Role Of A Latina Woman In Hollywood
It has been shocking, as a Latina, to find out that a well-known actress that comes from a Latino background doesn't talk about her heritage. Why is that?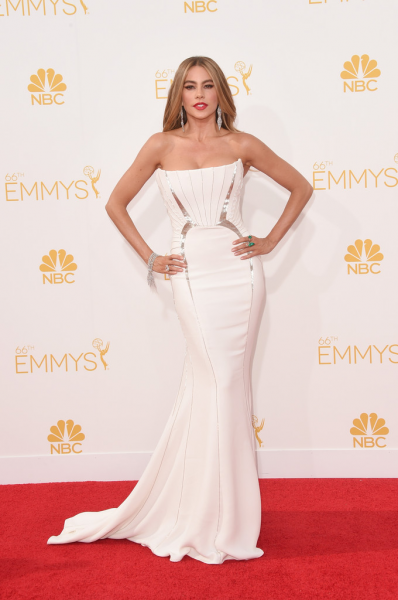 People like Sofia Vergara, America Ferrera, Jennifer Lopez, Penelope Cruz and Salma Hayek have been some of the very few actresses to put their Latina roots on display. They are women in the industry that have been recognized as proud Latina women who have reached a famous status amongst the rest of the world, but the main concern is the lack of diversity in Hollywood.
If you compare American television and films to Latin American television and films, the attitudes from the women in these entities are vastly different. Even though the programming for Spanish networks are clearly different, Latin American television and films embrace both their Hispanic roots and those who aren't a part of the Spanish culture. It took some people by surprise, like myself, back in 2010 when Selena Gomez presented an award to Colombian singer Shakira at the Spanish award show, Premios Juventud. Although Selena Gomez has been open about her Latina heritage, she is one of the unfortunate women in the industry who hasn't fully embraced her Hispanic background.
A Latina, in my definition, is a strong and powerful woman who comes from a Hispanic background and embraces her ethnicity including the language.
Here are a few women who no one would have guessed are Latina:
1. Sara Paxton– Mother is of Mexican descent.
2. Bella Thorne– Father is of Cuban descent.
3. Alexis Bledel– Father is of Argentinian descent and Mother is of Mexican descent.
4. Victoria Justice– Mother is of Puerto Rican descent.
5. Naya Rivera– Father is of Puerto Rican descent.
6. Jessica Alba– Father is of Mexican descent.
7. Demi Lovato– Father is of Mexican descent.
8. Eva Mendes– Both of her parents are of Cuban descent.
9. Alexa Vega– Father is of Colombian descent.
10. Christina Milian– Both of her parents are of Cuban descent.
The star of "Jane The Virgin," Gina Rodriguez, is breaking the mold for Latina actresses by speaking out on behalf of the lack of diversity of Latina actresses in Hollywood. She told the Huffington Post the reason why Hollywood actresses don't speak about the lack of diversity in Hollywood is out of fear. Latinos are a part of that group in Hollywood that is misrepresented and not commonly seen.
On the big screen, Latina actresses aren't commonly shown because of how Hispanic women look. Hispanic women tend to be curvy and darker skinned as oppose to the American, fair-skinned women who looks like your American commercial model.
Now, because of the stereotypes that Latinas have had to face in the entertainment industry makes sense as to why the previously mentioned Hollywood actresses haven't immersed themselves in their parent's culture. Hollywood's image of what "sells" can be one of the factors as to why most famous women in Hollywood chose to not embrace being a Latina, but it can also be because their parents weren't influential enough to pass on their culture onto their children.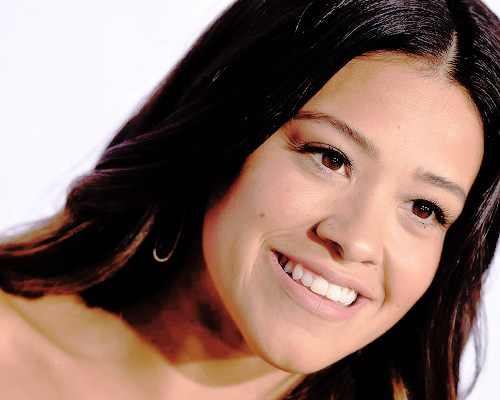 Rodriguez was asked about the reason why she decided to choose the role in "Jane The Virgin" instead of "Devious Maids" and she had replied with, "I wouldn't say that I chose 'Jane' over 'Devious Maids.' When I was presented with 'Devious Maids' after Sundance, after I did a film at Sundance and I had an ABC holding deal, I found it limiting that that was the one that was available to me. I found it limiting for the stories that Latinos have. For the stories that Americans have, I feel like there's a perception that people have about Latinos in America specifically — somebody growing up in Chicago, English being my first language, Spanish being my second — that we are perceived a very certain way."
Her attitude and response to the question perfectly details the struggles that America faces with understanding race. Racial stereotypes is what affects the greater public to think something is true about a certain race when in reality its not, and that is where Latinas need to break away from the mold the media, including Hollywood, has created.
READ MORE: Emma Watson: The Next Target for Social Change
"But you know, I've never really looked at my brown skin or my curvy curves to have hindered me. Because the second you start looking at things as though they are hurting you, you're not able to get over those humps. 'Oh no, I'm not going to be able to do it because of this. I'm not going to be able to do it because of that. The only reason I didn't get it was because I'm brown.' It's like cry me a river. Keep trying. Come on," said Rodriguez.
Just because you speak Spanish, have darker skin, have curves, and have a strong personality doesn't mean that you won't become successful in the industry because it "doesn't sell." A mentality like that will only hinder the possibilities of giving a name for not just Latinas in Hollywood, but Latinas around the world.
Reach Staff Reporter Barbara Estrada here. Follow her Twitter here.