International
Other Major Diseases Are Going Untreated In West Africa Because Of Ebola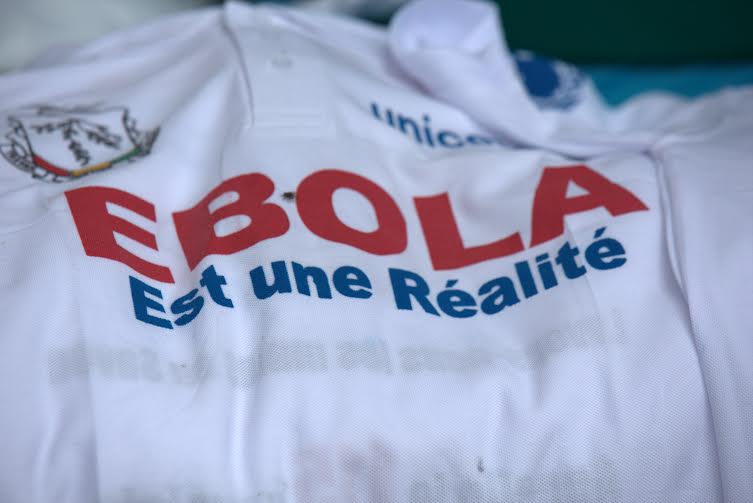 "We have a little two-and-half year old right now, who was at home very sick, but the parents were worried about bringing him in because they feared he would contract Ebola," said Dr. John Fankhauser, a Californian doctor working at the Eternal Love Winning Africa (ELWA) Hospital in Liberia's capital Monrovia in a phone interview Tuesday.
"They had taken him to a couple of clinics, but the health workers said they couldn't take care of him, because he had fever, and so they were worried it might be Ebola," said Fankhauser.
At ELWA, one of Liberia's four hospitals that offers non-Ebola related health services, the boy is now being treated being for severe malaria, "but many like him are dying everyday, because hospitals aren't open and because malaria looks like Ebola, " Dr. Fankhauser said.
The Ebola outbreak in West Africa is causing other deadly diseases like malaria, tuberculosis, typhoid and dysentery to go untreated, presumably killing more people than Ebola, according to the United Nations Children's Fund.
"It is so sad, but Ebola is not just killing innocent people," said Dr. Dan Kelly, a UCSF infectious disease specialist in Sierra Leone, where he has co-founded a health clinic called Wellbody Alliance, in a phone interview Tuesday. "It is killing the whole health system. The greater tragedy in this epidemic is that patients [with other infections like malaria and HIV] are basically being abandoned across the country."
In Sierra Leone and Liberia, there is a wide spread fear of contracting Ebola in clinics and hospitals and so many avoid seeking treatment. At the ELWA hospital only one quarter of its total 45 beds are occupied.
"People are worried that we may have Ebola patients in our hospital, and so people are coming in much later with their disease than they would have otherwise. We have seen a number of people who try to take care of themselves at home or they have sought medical care at two or three other hospitals that were closed," said Dr. Fankhauser, who was the former Medical Director of the Ventura County Medical Center in California.
In Sierra Leone, however, clinics and hospital have become de facto Ebola treatment centers with no resources left to maintain standard public health needs, according to the World Health Organization.
And so people seeking medical care here often go in vain, because most of the beds – if not all – are occupied by patients infected with Ebola, the deadly virus that has now taken the lives of more than 4,500 West Africans. Just to treat the hundreds of new Ebola infected patients every week, a gap of at least 1,500 beds need to be filled.
SEE ALSO: What If Ebola Came To L.A.?
"Hospitals that normally see malaria patients help women with childbirths or do maternal child health screenings are now very largely occupied by Ebola patients," said Daniel Epstein, a WHO spokesperson in Washington.
"The impact of the Ebola crisis has been so severe that the health ministries there are dedicating nearly all of their resources to fighting Ebola. Until they get this outbreak under control, they are not going to be focusing on much else, unfortunately. "
And according to Abdul Jalloh, the executive Director of Medical Research Center in Sierra Leone, about 60 percent of the deaths in the western part of the Sierra Leone, where twice as many die compared to the country's capital, Freetown, are not Ebola related.
"It shows that a lot of the other ailments are really taking a toll on people. Some people die, because they can't get treatment," Jalloh said in phone interview last week.
Scared Health Workers
While people are losing confidence in the country's health facilities, the health workers are often scared to treat patients who show symptoms of Ebola — symptoms that are shared with other ailments like malaria, a very common disease in most African countries, experts say.
"When people with other diseases go to the clinics with high temperatures from malaria for example, the health workers get scared and don't treat them," said Jalloh.
According to Andrew MacCalla, head of the international program for Direct Relief, an American humanitarian medical aid organization which works to provide medical resources in countries like Sierra Leone and Liberia, the number of patients showing up at hospitals here has dramatically fallen.
"The JFK hospital in Monrovia, the capital of Liberia, typically normally sees about a 150 patients a day, but back two months ago they were down to about two patients one day. The next day they had none, " said MacCalla.
Many hospitals have even closed. Meningitis, measles and polio vaccinations are on hold, said Liberia's information minister Lewis Brown in August. Pregnant women are especially avoiding professional help and if they do, they risk being mistaken for Ebola infected.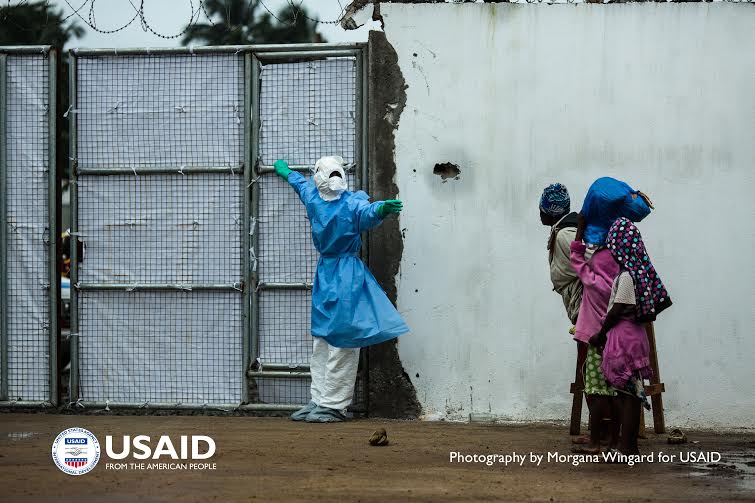 In Sierra Leone the only maternity hospital in the country's capital Freetown is now being shut down due to lack of trained workers, protection gear and safety infection procedures, said Gabriel Warren, one of the hospitals few volunteers and executive director of West African Medical Missions Inc, in a phone interview.
He said he has seen multiple women going into preterm labor coming into the clinic, "but because they had fever and had experienced vomits and diarrhea, they fit the criteria for being Ebola suspect patients, and so the surgeons wouldn't take care of them before they knew they were negative."
"And then we had to wait for the test to come back. The result came out negative, but while waiting they passed away, because they couldn't get the medical attention they needed."
In recent months, both Liberia and Sierra Leone have seen an increase in maternal and infant deaths as a high number of pregnant women choose to deliver outside of hospitals and clinics. The women fear contracting the deadly virus, and they know that that the scarce health workers have their hands full treating Ebola patients. As a result, one of the country's biggest referral hospitals for children and maternity is now only receiving 30 percent of the patients it used to see.
Saving Pregnant Women and Children
This is a picture that Dr. Fankhauser in Liberia recognizes – the consequences too.
"Yesterday, we had five [birth] deliveries, but three of the [women] arrived with the baby being dead inside," he said.
"And we are seeing that everyday, because people have been laboring in a traditional settings or at home, or because they have been walking from hospital to hospital [without getting assistance], and when they finally come to us it is too late and we then focus on saving the mother."
SEE ALSO: How Ebola Is Spreading Racism
Both Sierra Leone and Liberia already have some the world's highest rates for maternal and infant deaths. Now aid organizations are saying that years of improvements to get the death tolls down are being washed away.
"Moms who are delivering babies aren't willing to risk going into the hospital to deliver because they know that is where there is Ebola," said MacCalla. "And so the great strives that has been made over the last ten years to bring women into the health facilities to deliver with a skilled birth attendant are now being erased. "
In Sierra Leone in 2010, the number of women dying per 100,000 births dropped from 2,000 to 890 in a ten-year period, according to UNICEF. However, since Ebola broke out in Liberia in August, the number of births attended by a health worker has dropped from 52 percent to 38 percent. And in Sierra Leone, where Ebola broke out in May, the number of women seeking professionals to give birth has dropped by 30 percent, according to a recent report by IRIN, a humanitarian news and analysis service managed by the United Nations Office for the Coordination of Humanitarian Affairs.
This is a development that inevitably will increase maternal and children death rates, MacCalla stressed.
"Ongoing diseases like child pneumonia, which is the biggest killer of children under five, malaria and tuberculosis, are now largely being left out of the equation," he said. "Direct Relief is focused on getting those essential medicine and supplies back into the health care system and to bring some confident back into the health systems."
Médecins Sans Frontières International (MSF) has also found it necessary to relocate resources and declared last week that the organization is suspending its emergency pediatric and maternal services in Gondama in southern Sierra Leone. MSF shut down its maternity services already back in July, because the risk of infection was too high, and will now no longer admit new children.
SEE ALSO: Obama Asks Americans Not To Contribute To Ebola 'Hysteria'
"Ebola has taken its toll and activity in the hospital in recent weeks has been much lower than previous years at the same period, mainly because people are reluctant of bringing patients to hospitals for fear of Ebola infection. By mid-October, there were less than 50 patients in the hospital," MSF said in a press release.
However, it is not just the maternal and child death rates that haven put to a setback, but years of health progress in a broader perspective. In war-torn Liberia, a depleted health system itself was in the process of recovering
"We were just in the upswing recovering from those 14 years of chaos during the war and we were seeing our own hospital improve quality measures and implement new services that were really improving the care that people got in the hospitals," said Dr. Fankhauser.
And despite of what seems to be an endless spiral of deaths, Dr. Fankhauser remains hopeful after all. "The boy will survive," he said.
Reach Staff Reporter Signe Okkels Larsen here.