NBA
2014-15 NBA Preview: Over/Under Win Totals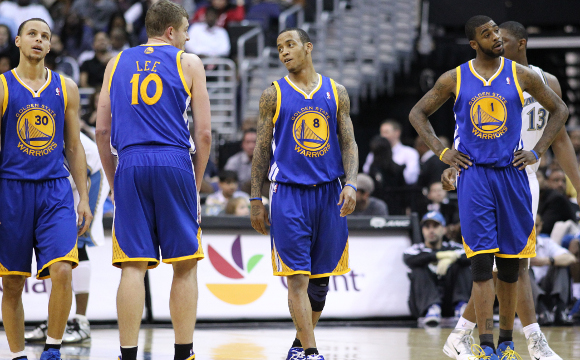 The 2014-15 NBA campaign is right around the corner, and I need something to take my mind off the inevitable second straight
train wreck of a season for the Lakers
.
Thankfully, I can gamble on other teams. I'll be using Sportsbook.ag to look at my favorite win total over/unders, although you can usually find better lines in Las Vegas.
Golden State Warriors: OVER 51.5 wins
The Warriors won 51 games last year, and that was with hypocritical preacher-man Mark Jackson patrolling the sidelines with his hands in his pockets. (Quick aside: I do love Jackson's over-the-top color commentary, though, and eagerly look forward to hearing again him on my TV. Mama, there goes that man!). Steve Kerr hasn't coached a single regular season game yet, and he's already a massive upgrade over Jackson.
According to Synergy Sports, the Warriors were third in the league last year in isolation plays, with far too many post-ups for Harrison Barnes and Jermaine O'Neal. They were also last in the league in passes per game. Kerr understands the Warriors need to be less predictable if they're going to maximize their offensive firepower. A bounce back year from Harrison Barnes and the ability of Steph Curry to run off screens when Shaun Livingston comes back from injury will only make them more potent. Because of the high variance of three point makes from game to game, it can be dicey gambling on the Warriors in any single game. But over the course of the season, I'm betting on Curry and Klay Thompson in an improved offense.
Chicago Bulls: UNDER 55.5 wins
Everyone is on the Bulls bandwagon right now, and rightfully so. They've replaced Carlos Boozer with Pau Gasol, added acclaimed Euro player Nikola Mirotic, and drafted sweet-shooting Doug McDermott. But most importantly, the return of Derrick Rose has fans already penciling them in for an Eastern Conference Finals clash with LeBron and the Cavs. If healthy, it's really difficult to picture this not happening. They won 48 games last year thanks to Joakim Noah playing point-center and Thibs keeping Jimmy Butler on the court for 47 minutes each game.
The thing is, though, it's hard to bank on this team because of their injury concerns. I enjoy watching Rose play like every other fan, but to expect him to not only return to his 2011 MVP form but also stay healthy is a leap of faith. He's played in ten games over the past two seasons, and sat out another 27 in 2012. To clear 55 wins, you would need Rose to be in uniform about 70 times this season, and I'm not convinced it'll happen. Add in the foot issues Gasol and Noah have dealt with, and injuries could genuinely rob this team of a chance at a ring. Or it could just as easily go the other way, with guys staying healthy, the Bulls winning 60 and making me look like a fool. I'll take my chances with the under.
SEE ALSO: 2014-15 NBA Preview: Sleepers And Underachievers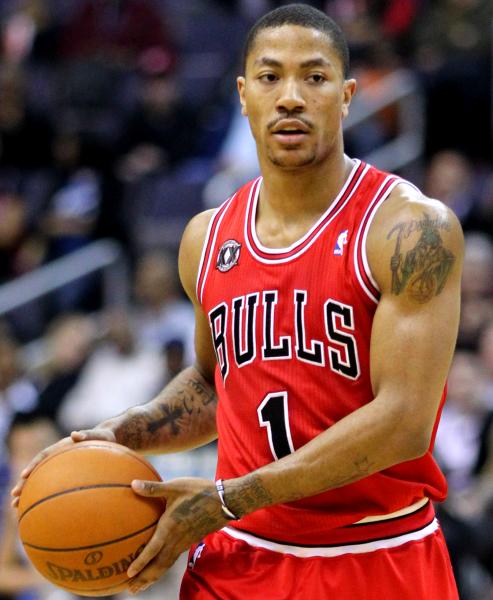 Phoenix Suns: OVER 44 wins
I feel comfortable with all of these choices, but I absolutely love this line. Some books are even offering it at 43 wins. I'll be putting my money where my mouth is next weekend in Vegas and wagering a hefty amount the Suns win more than 44 games. The Western Conference is loaded, but it's loaded every season.
The Slash Brothers (why do I like this nickname so much?) are back, and they somehow added Isaiah Thomas as their third guard for a bargain price. Concerns about the loss of Channing Frye or the backcourt being too crowded have been overstated. Anthony Tolliver will look like a poor man's Frye when he's hitting two 3s per game, and coach Jeff Hornacek is creative enough to find time for all three of his stellar guards -- even suggesting they could all share the court during certain stretches. Add in internal growth from Miles Plumlee and the Morris twins, and there is no reason to believe this team will perform worse than last year, barring injury.
Remember, they won 48 last year, and that was with Eric "Baby 'Bron" Bledsoe missing nearly half the season due to knee surgery. And if they need to fill a void, they have up to four draft picks next year they can package in a trade. I'm all in on the Suns, and if my high school self could see me right now he would be disgusted.
Quick Hits
Indiana Pacers: UNDER 33.5 wins
Crash-and-burn season coming for the poor Pacers. The loss of Paul George to injury and Lance Stephenson to the Hornets will hurt their usually stout defense, and they've never had much firepower on offense to begin with.
Cleveland Cavaliers: OVER 58.5 wins
Everything LeBron touches turns to gold. He won 127 games in his final two season in Cleveland with Mo Williams as the second best player. His supporting cast is a little better now.
Denver Nuggets: UNDER 42.5 wins
I'm not sure the return of Danilo Gallinari is enough to push the Nugs back over .500.
Oklahoma City Thunder: UNDER 53.5 wins
The West is a buzz saw, and this is still a grip of games. Kevin Durant is out six to eight weeks with a fracture in his right foot, and they're better off getting a lower seed in the playoffs if it means not rushing him back.
Reach Staff Reporter Sean Burch on Twitter here.