Sports
The Lakers In Winter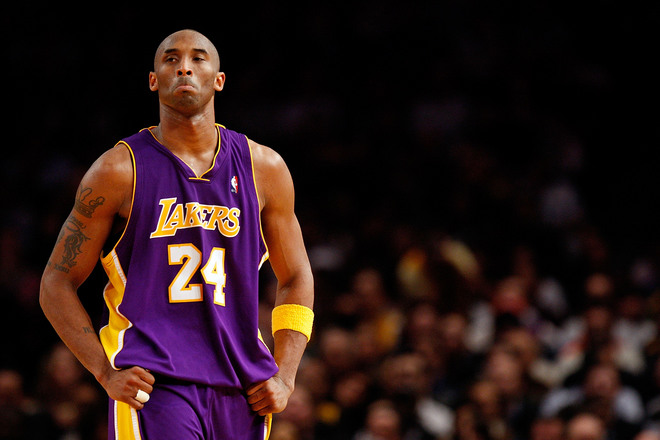 The 2014-15 season will be the worst in Lakers history, which is hard to imagine coming off last year's train wreck.
In case you forgot -- or intentionally blocked it from your memory -- here are a few "highlights" from the 2014 Lakers season:
They won 27 games, their fewest since moving to Los Angeles in 1960.
Kobe Bryant returned from his Achilles injury and played only six games before fracturing his left knee and sitting out the remainder of the season.
Steve Nash, whom the Lakers traded four draft picks for in the summer of 2012, only managed to play 15 games.
Mike D'Antoni was made the sacrificial lamb and fired after only two seasons in LA.
And still, the encore is poised to be worse.
Armed with over $25 million in cap space to reload this offseason, the Lakers had their sights set on superstar free agents like LeBron James and Carmelo Anthony.
They came away with Jeremy Lin, Ed Davis and the corpse of Carlos Boozer, and resigned several players, including Young and Jordan Hill. Not exactly the Summer of '96, 2.0.
The Lakers would've been better served signing guys like Isaiah Thomas and Lance Stephenson. This would have allowed them to go the mid-90s route of fielding an exciting and competitive team, while also allowing them to wait for their chance to make a run at the next available superstar free agent (Kevin Durant in 2016?)
Of course, not all of these moves were bad. Lin is a quality player, and signing Davis for only $1 million is a steal.
But if you want to let rookie Julius Randle develop, why bring in someone like Boozer and create a logjam in the frontcourt? He's a negative defender and will only eat into the minutes you can give Randle.
SEE ALSO: 2014-15 NBA Preview: Sleepers And Underachievers
Compounding matters was the hiring of Byron Scott as head coach. When the best thing you can say is he was a member of Showtime, you know it might not have been the best hire.
While you can point to Scott's two trips to the NBA Finals with the Nets or his 2008 Coach of the Year award to suggest he is underrated, you could just as easily point to the three teams that quit on him. Scott is the definition of a retread coach.
Scott started off saying all the right things, including he wants to get the Lakers defense back in order. To fans still reeling from the abysmal defense the Lakers played last season, this is music to their ears.
Finding who will spearhead this defensive resurgence is a challenge, however. The roster is light on impact defenders, to put it mildly, and unless Scott has some ingenious schemes it appears unlikely the Lakers will turn into a defensive juggernaut.
And there is nothing ingenious about Scott wanting to drag the Lakers back in time 30 years and eschew the three-pointer. As ESPN's Baxter Holmes noted, seven of the past eight NBA champs lead the playoffs in attempts and makes. This archaic strategy will only exacerbate the mediocre talent on the roster.
But wait, I've forgot to mention the return of Kobe, who many Lakers fans are banking on to rescue the team from the abyss. In reality, the Black Mamba is a giant question mark, despite looking healthy in the preseason, and even if he somehow returned to his 2013 form, he would be hard-pressed to drag this team to the postseason.
Factor in Kobe's giant contract and insistence on being the guy, and it's hard to imagine a second star coming along and saving the franchise anytime soon. Bryant is an all-time great and brought the Lakers five titles, but this is his swan song.
The truth is, the Lakers are stuck between being a full-blown rebuild and actually fielding a roster capable of competing for a ring. The exiling of Donald Sterling and emergence of the red-headed stepchild Clippers only crystalizes how far the Lakers are from contending.
With a healthy Kobe and slightly improved roster, the Lakers will win more games than they did last season, which is exactly why it'll be even worse than last season.
It's difficult to see them competing for a playoff spot in the cutthroat Western Conference, and if the Lakers don't end up with a top-five spot in next year's draft, they forfeit the pick to Phoenix. They'll suck, but not quite enough to enjoy the fruits of their labor.
Whether they win 30 or 40 games rather than 27 is irrelevant. The fans won't have the return of Kobe, a lottery stud or signing of a free agent savior to look forward to like they did this past season.
Instead, it'll just be another lost season, with only less comedic relief.
Reach Staff Reporter Sean Burch here.