Los Angeles
Meet Step Jones: Council District Four's Most Unlikely Candidate
Inside a crowded elementary school gym in Sherman Oaks, 13 city council candidates lined up one-by-one to hash out their plans for the district, a winding mess stretching from the Valley all the way down to Silver Lake.
As debates over minimum wage continue, police pensions and traffic solutions swirled around the school building and one candidate remained absent from the debate entirely—a printed nametag in front of an empty chair.
The placard read: Step Jones. The 63-year-old Sherman Oaks resident currently stands as the district's most elusive registered candidate, but perhaps, just by accident.
"I was gonna go to the debate, I just never got the address," Jones later said.
When I first met Step, it was in his Sherman Oaks vapor bar—an intimate space for E-cigarette enthusiasts sardined on Ventura Boulevard, alongside a marijuana dispensary, sidewalk cafes and an adult toy store. Uniquely dubbed "XOXO Vapor Bar," the space was highlighted by pink décor, black-and-white portraits of age-old starlets and a seemingly endless playlist of smooth jazz and classic rock hits that one might find on a dad's iPod mini.
READ MORE: Dem. Candidates Race For State Senate 26th District Seat
Standing behind the bar next to two employees—each college students in their early 20's—Jones looked more like a lost traveling salesman rather than the owner of a plush lounge for e-cigarette aficionados, much less a City Council candidate.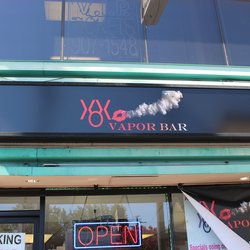 But as with his candidacy, Step doesn't follow the path of predictability.
Raised on a chicken hatchery in a small town in Indiana, Jones ventured to the golden state in the early '70s to study philosophy at the University of San Diego, California.
"I ended up in California because Harvard turned me down," he joked.
In the years following, he worked his way up through the automobile industry, eventually serving as regional vice president of Sonic Automotive and general manager of Beverly Hills BMW in the early millennium. In the last decade, he even founded a self-motivational business designed to help people build both their personal and professional lives.
Now, he's giving a swing at local politics.
But his run for the seat has been anything but ordinary. For instance, while other candidates have raised more than $100,000 for their council run, Jones hasn't even opened an account.
And when it comes to drive, it seems the race is more of a social obligation for Jones rather than stemming from a zealous interest that is commonly seen among local politicians.
"I'm running because someone's got to do it—no one else was going to," he said.
In a race with 14 candidates, there are clearly plenty of people willing to step up to the plate. For Step, however, it's plain and simple: no candidate is concentrated enough on what he views as most important, which is where the city is spending its money.
"I don't think the other candidates are focused on the budget," Jones said. "They're not business people. Most of them are rookie politicians that have had no business experience, that have never run a company."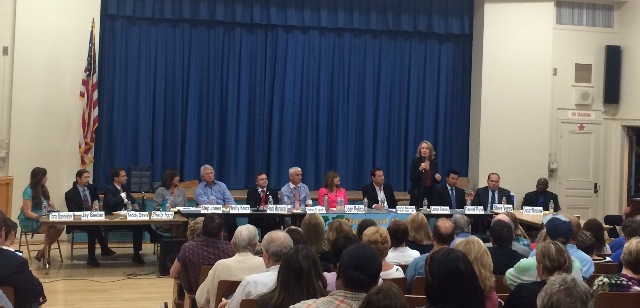 The other 13 candidates range from former state legislators to real estate agents to city council chief of staffs— each with resumes a mile long. But in the case of this election, Jones holds business experience above all else.
"How are they going to run an $8 billion dollar business called the city of Los Angeles?" Jones said, referencing the city's 8.2 billion dollar budget. "Is that what you want, some inexperienced person to run your business?"
While he has always held a keen eye on local politics, it wasn't until last year, when the government was implementing vaping bans throughout the city, that he felt the need to run for City Council.
"When they tried to close me down, when they tried to make vaping illegal, that's when I got pissed off," Jones said. "I said okay, guys, you need to focus on really the important issues. Really, you're going to make vaping illegal in Los Angeles? You don't have anything else other than that to do?"
It's very much a belief that rides alongside Jones' libertarian leaning—a philosophy that he asserts should have less focus on "condom laws and dog leash regulations" and a greater spotlight on city finances.
But Jones is no wide-eyed optimist clamoring to snag a seat on city council. Rather, he holds a simple desire to fix a community that he's called home for the past 34 years, even if that means with someone else in office.
"The chances of me winning are pretty much zero, and I understand that," he said. "[But] maybe if I do this one time I can spark someone that really wants to do it and has the philosophical bent to do it, which would be fine with me."
READ MORE: What The Data Says (And Doesn't Say): Raising The Minimum Wage In L.A.
For now, however, Jones is still in the race, and he has a long road ahead of him. He needs 500 signatures by December 1st to make the City Council ballot, and his dedication to the campaign has been rather lackluster up to this point. When asked how much time and effort he put into the campaign, he bluntly responded, "Not much."
"If I get the 500 signatures, then I got to get serious," he said laughing.
No matter how this election ends up, one thing is for certain: Step Jones isn't a name that will fade from local politics anytime soon.
"I'll still be an irritant to city council as long as I live, I promise."
Contact Staff Reporter Matt Lemas here and follow him on Twitter here.