Los Angeles
KIPP Empower Academy Adds Another Jewel To Its Crown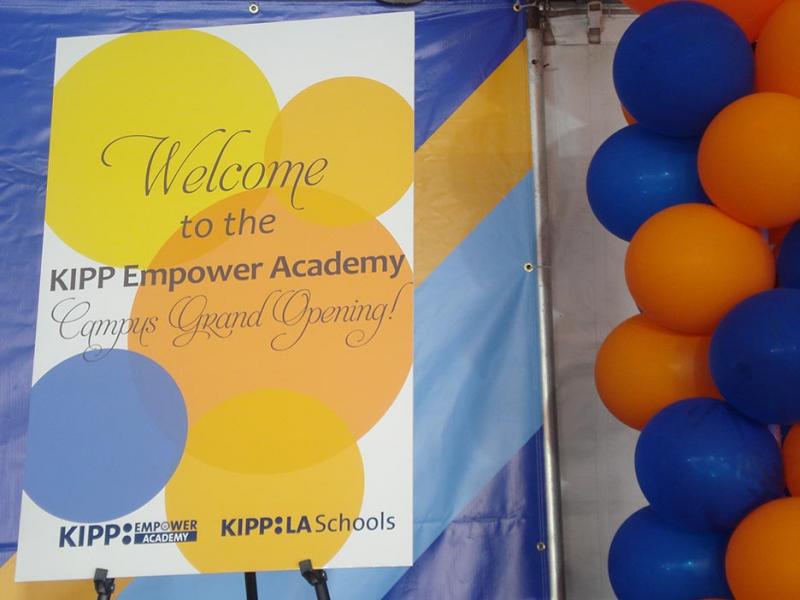 Today, South Los Angeles celebrated an A+ achievement.
Students, supporters and community leaders gathered at KIPP Empower Academy (KEA) in Vermont Knolls for a ribbon-cutting ceremony to officially inaugurate the school's new building.
Since its establishment four years ago, KIPP Empower, the highest-performing school in the Los Angeles Unified School District (LAUSD), did not have a permanent home.
"We open our schools one grade level at a time and try to find [space] as quickly as possible," said Neela Parasnis, school leader of KEA. "But facilities are hard to come by in South L.A. especially.
"We were lucky enough to have a temporary site for our first three years while we were still growing, and then last year we had a split campus," Parasnis said.
Classes have been held in the new building since March of this year.
READ MORE: MiSiS Issues Continue To Challenge Teachers, Students And Parents Across LAUSD
Out of more than 1,000 institutions in the LAUSD, KIPP Empower Academy holds the No. 1 ranking. The public charter school was founded in 2010 and currently has 550 students enrolled in kindergarten through fourth grade.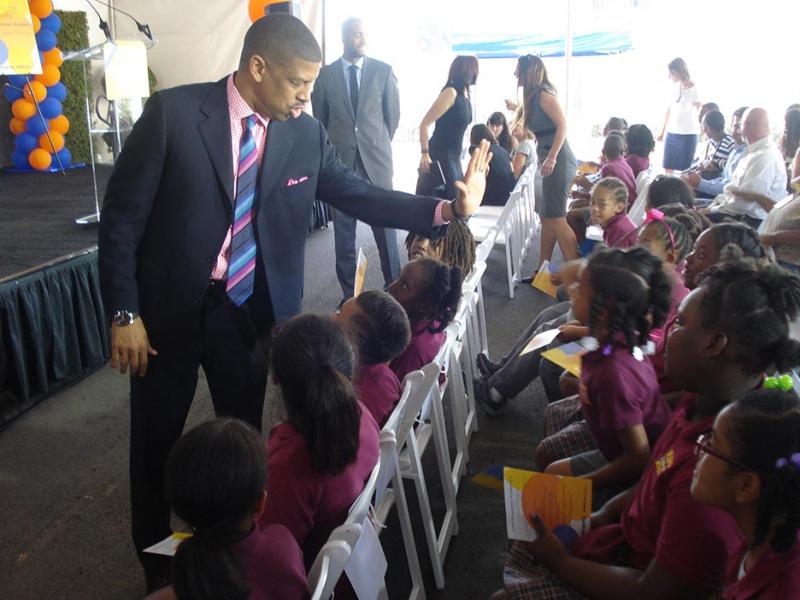 KIPP Empower Academy is a member of KIPP (Knowledge Is Power Program), a national network that "operates free, open-enrollment, public charter schools focused on preparing students in under-resourced communities in Los Angeles for success in school, college, and life," according to its website.
With a score of 991 out of 1,000 on California's Academic Performance Index (API), KIPP Empower is a standout by any definition. The school is also one of the top performers in the state. But KEA's success is even more noteworthy when viewed within the context of the current quality of education in South L.A.
While KIPP L.A. elementary schools hit an average of 976 on the API in 2013, other neighborhood elementary schools achieved an average score of 708.
These accomplishments have not gone unnoticed.
"What I know about KIPP L.A. is that they're doing great work, especially for young people of color," said Diandra Bremond, who attended the event. She works for a non-profit organization called Brotherhood Crusade, overseeing youth-based development programs.
"Being here today on Figueroa [Street] and looking at this beautiful campus, it just shows what hard work and growth can do for the community," Bremond continued.
READ MORE: Jerry Brown: Cuts to Education Will Continue
One of the school's missions is to put students on the right track to thrive in college-preparatory middle schools. In a part of Los Angeles where, according to the most recent, comprehensive data, roughly 8 percent of adults above the age of 25 have a university degree, KEA's achievements are especially important.
The KIPP school network is committed to tracking its students' progress through elementary school and beyond.
"Over 75 percent of our alumni are still persisting in college," KIPP L.A. Executive Director Marcia Aaron said in her speech.
Sacramento Mayor Kevin Johnson was the keynote speaker at today's event. He was effusive about KIPP Empower and the sense of pride that it has fostered in the community.
"I was told growing up that good things did not come out of my neighborhood, and I've been trying to prove them wrong my whole life," said Johnson, who founded an umbrella organization called St. HOPE, which runs public charter schools among other things in his home city.
READ MORE: LAUSD Failing English Learners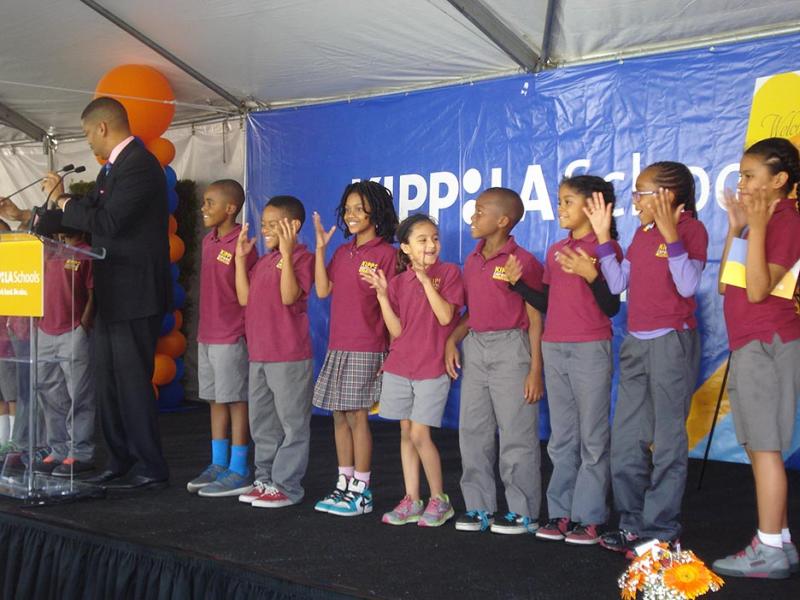 KIPP L.A. has plans to expand from 11 schools currently to 20 over the next six years. The plans are ambitious, but if they are successful, the school network will serve more than 9,000 students across the city.
For now, the focus is on the success of the South Los Angeles sensation.
"It's a big deal for a mayor when you have a groundbreaking, because that means you're starting to do something really significant," Mayor Johnson said.
"The only thing better than a groundbreaking is a ribbon cutting, because that means the work that you've done has come to fruition. Everyone here should be really proud."
Contact Staff Reporter Vanessa Okoth-Obbo here and follow her on Twitter here.