Style
I-AM-ZOE At L.A. Style Fashion Week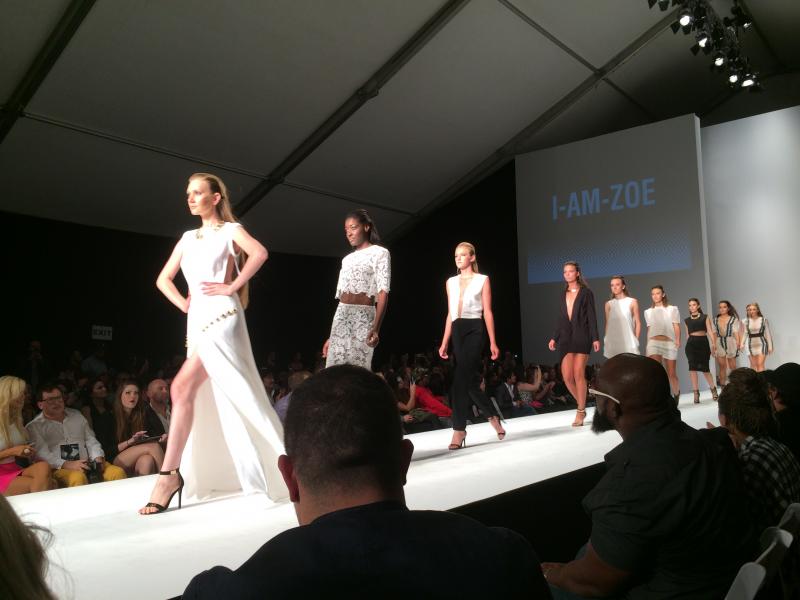 I-AM-ZOE is somewhat of a dream brand for an urban, chic girl living in Los Angeles or New York City. It has all the components of a fashionista going for a professional, yet fun look in the daytime and a little bit more daring style at nighttime. Most of the featured designs were wearable on a daily basis, even for college students.
I-AM-ZOE blends the simple colors of black and white, with unique designs and cutouts to create casual, yet flirty outfit that could be worn on a Friday night in downtown or to a company holiday party.
The designs played off subtleties very well, keeping everything simple, but adding one or two details to keep it from being mundane. What might seem to be just a regular little black dress turned out to have a unique cutout or pattern that made it stand out. There was nothing dull about the clothing, which is hard to pull off when nothing in particular is flashy or eccentric.
READ MORE: Sue Wong At L.A. Style Fashion Week
Lace has been a popular trend in the last few years, popping up in high-end fashion brands as well as affordable chain stores. I-AM-ZOE made use of the popular style in one of its pieces, which was especially adored by the audience. The flowery two-piece consisted of a half-sleeved crop top and a long over-the-knee skirt with a slight slit in the back. It had a goddess-like quality to it, keeping it modest while showing off the figure. It was paired well with standard, close-toed black heels to focus the attention on the lovely ensemble.
READ MORE: Donna Mizani At L.A. Style Fashion Week
The brand line also featured casual, yet cool pieces that had a bad-ass feel to it walking down the runway. One piece in particular was paired together well, with navy trousers and a simple, loose white top. Both pieces of the outfit were versatile and could spark up any clothing that you wear it with. To top off the show, the last look wow-ed the audience: black shorts paired with a cut-out black cape. The fabric billowed behind the model as she walked down the runway, and it was fitted perfectly to the classic, black shorts.
Little details made each piece. One of the best features of the collection was that most of these items are meant to be worn loose, and looked comfortable enough to be worn at anytime. The audience was amazed at the beauty and the elegance of the collection.
Reach Staff Reporter Diana Lee here and follow her on Twitter here.