Arts+Culture
Halloween Costumes: The Real World Isn't "Girl World"
"In Girl World, Halloween is the one day a year when a girl can dress up like a total slut and no other girls can say anything about it."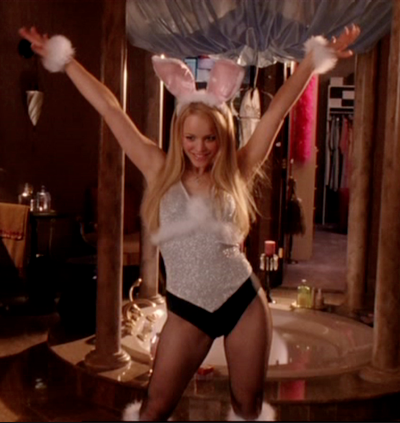 We have all heard these immortal words, forming one of the many quotable insights in the 2004 comedy Mean Girls. We accept the statement as unquestionable fact and brush off its truth with nothing more than an ironic laugh - but maybe we shouldn't.
More than one in five of the first 50 outfits on Party City's "Top Costumes" for women literally have the words "sexy" or "hot" in the title, words which cannot be found in even one of the first 50 "Top Costumes" for men. Even more, the women's costumes all include skintight material or little material at all, while nearly all of the men's constumes almost completely cover their bodies. Some even conceal their entire face. Though it can be argued that men are objectified just as much as women in certain situations, men's attire becomes more modest as women's attire shrinks when it comes to Halloween.
So what do women who want to leave a little to the imagination end up wearing? As much as most women dream of the chance to dress up as "Sexy Darth Vader" or "Sexy Chucky," there aren't a ton of options for the women who still want to dress as princesses, or even as (shocker) something scary.
SEE ALSO: Girl Halloween Costumes That Don't Suck
We'll never forget how Cady Heron scared a boy in a blue wig to the point that he fell off the fence outside of the infamous Mean Girls Halloween party. The Trojan warrior next to him shook his head, muttering, "That's a scary mask, bro," indicating society is ill prepared for women in costumes that aren't created for the sole purpose of bearing a substantial amount of skin. The only outfit even listed as "scary" on Party City's list of "Top Costumes" for women features transparent leggings and a dress that barely covers the model's hips.
But women aren't the only people who might feel objectified this Halloween. As seen by the sombreros and feather headdresses lacing the background of the Mean Girls Halloween party, cultural appropriation is common - and largely ignored - in many popular costumes. Halloween frequently serves as an excuse to test the waters of what society deems controversial, and the costumes available every year continue to push the term "politically correct" to new levels.
When Julianne Hough dressed up as the character Suzanne "Crazy Eyes" Warren from the Netflix series Orange is the New Black in 2013, the media world criticized her choice of using blackface makeup. After a huge Twitter backlash, Hough apologized on her account. "I am a huge fan of the show Orange is the New Black, actress Uzo Aduba, and the character she has created," she wrote one day after her appearance in costume. "It certainly was never my intention to be disrespectful or demeaning to anyone in any way. I realize my costume hurt and offended people and I truly apologize."
Similar cultural missteps in Halloween costumes are addressed in the 2011 poster campaign "We're a Culture, Not a Costume" started by Ohio University students in the organization Students Teaching Against Racism (STARS). In 2012, the campaign resurfaced with the caption "You wear the costume for one night. I wear the stigma for life."
Even though Halloween is not always considered a political holiday, the real world isn't "Girl World." Halloween fans may need to start considering the societal implications behind their temporary identities of choice.
Reach Staff Reporter Caitlin Plummer here. Follow her on Twitter here.