National
Federal Government To Recognize Same-Sex Marriage In 7 More States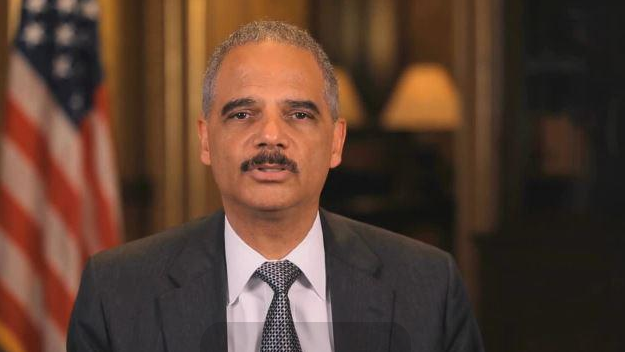 On Friday morning, Attorney General Eric Holder announced that same-sex marriage would be recognized in seven new states by the federal government. This announcement brings the number of states with federally recognized same-sex marriage to 26, including the District of Columbia. He promises to extend all federal benefits to same-sex couples in the effected states.
SEE ALSO: Same-Sex Marriage Now Legal In 5 More States
In his speech, Holder said, "We will not delay fulfilling our responsibility to afford every eligible couple whether same-sex or opposite-sex, the full rights and responsibilities to which they are entitled. With their long awaited unions, we are slowly drawing closer to full equality for lesbian, gay, bisexual, and transgender Americans nationwide."
Read more at the Washington Times and see Attorney General Eric Holder's announcement here.
Reach Web Producer Niki Hashemi here and follow her on Twitter.