Style
Stars Celebrate UNIQLO Grand Opening In Los Angeles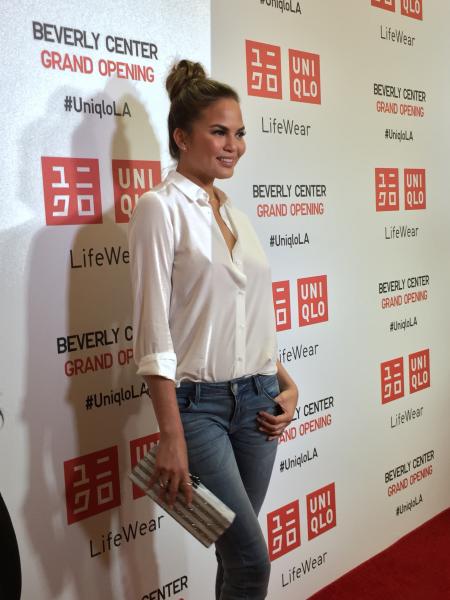 Japanese retail company
UNIQLO
has branched out internationally, launching its first store in Los Angeles. This affordable, yet fashionable brand initially made itself known in the foreign Asian market, but its popularity has brought it to the United States.
As a company that takes pride in its ability to efficiently manufacture high-quality, versatile and comfortable clothing that is flattering and affordable, UNIQLO is in the market to compete with popular brands such as Zara, Forever 21 and H&M.
To celebrate the grand opening of UNIQLO in Los Angeles, celebrities, such as Chrissy Teigen, Jamie King, Jordana Brewster, Natasha Lyonne and guest performers the Jabbawockeez, gathered at the red carpet event to enjoy a night out in honor of versatile fashion.
READ MORE: Red Carpet At The 'Young Hollywood' Launch Party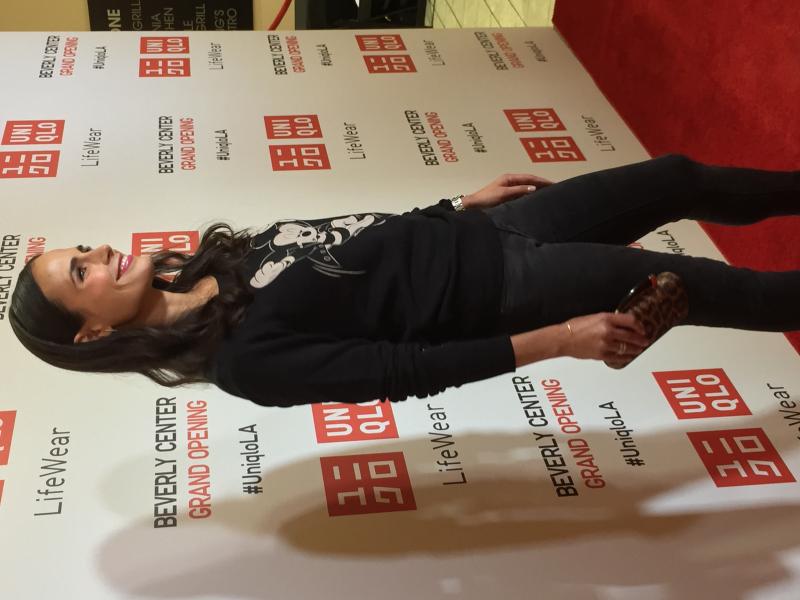 Chrissy Teigen, known in the industry for having impeccable fashion taste, stunned on the red carpet in a casual, yet chic look. She wore UNIQLO's Rayon Long Sleeve Blouse (sans bra) and the Ultra Stretch Jean paired with silver metallic stilettos. Her style was truly effortless and classy.
If the model were to wear one outfit for the rest of her life, she would choose leggings, a tunic layered with a leather jacket and a little bootie. "It's my staple, my go-to outfit," Teigen says. And she completely disagrees with people who don't believe that leggings aren't pants. "[They're] what I feel most comfortable in. I could wear them everyday really."
If she were to describe herself in one piece of clothing, Teigen insists it would be a geisha robe, which she wears while cooking. "[It's] amazing, kind of sexy, it's not really that functional honestly and it's silk and it gets flour and butter all over it, but I feel sexy while I cook. I'd be a silky robe, or my friends would say that I'm a terry cloth towel. They all call me Terry," she says.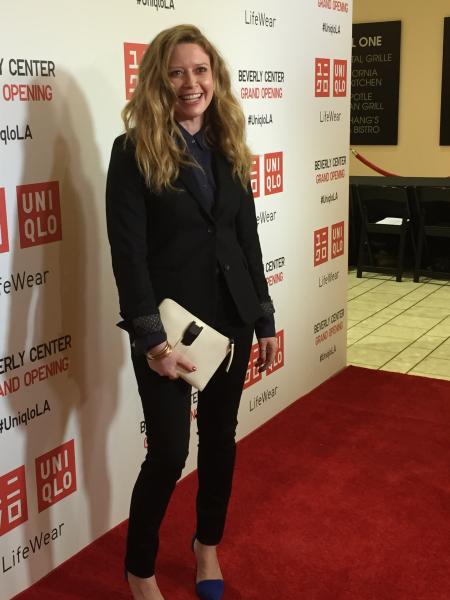 Jordana Brewster, one of the stars of "The Fast and the Furious" franchise, arrived to the red carpet wearing UNIQLO's black Disney Project Sweat Pullover with a graphic of Mickey Mouse, black skinny jeans and black kitten heels. Now that fall has arrived, Brewster admits that she's on the hunt for a perfect pair of pointy-toe flats. "I have so many ballet flats and I'm getting sick of them, so it's a way to switch it up," she says. She describes her style as "classic, practical and consistent." As a mom, comfort is a priority. She entered the store on the search for some new sweaters and to check out the baby line for her 1-year-old son, Julian.
Brewster also shared some of her favorite fashion trends that she hopes will stick around. "I love crossbody bags and I king of want Birkenstocks to stay, though I suspect they won't."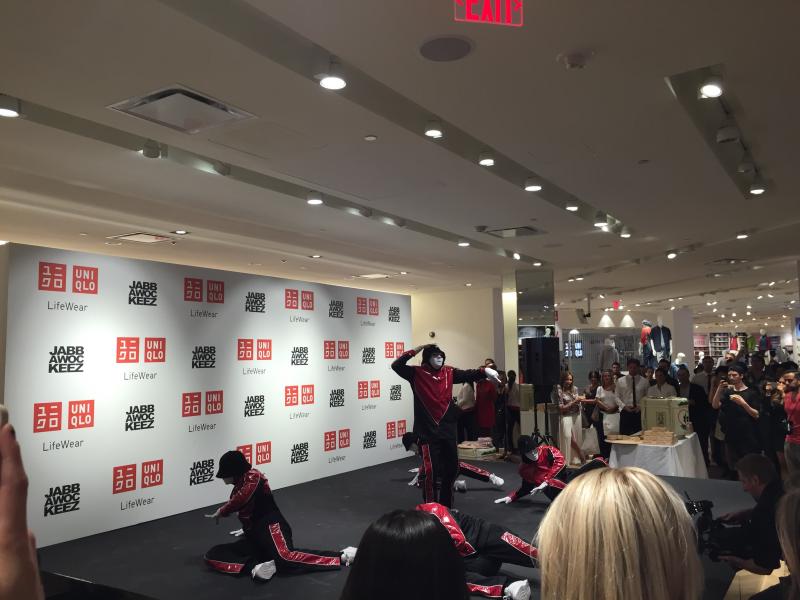 Other celebrities like Jaime King, the Jabbawockeez and rising singer Francesco Yates came to celebrate as well. King was chic in UNIQLO's Urban Sweat by Alexandre Plokhov Long Sleeve Pullover. Natasha Lyonne, an actress from the hit Netflix show "
Orange Is the New Black
," ditched her character's orange jumpsuit and also looked trendy in UNIQLO's Wool Blended Flannel Jacket and +J Half Pocket Long Sleeve Shirt.
The guests enjoyed their night in the new UNIQLO store, sipping sake in wooden boxes, shopping and watching an entertaining performance by "America's Best Dance Crew" winners, the Jabbawockeez. UNIQLO is officially open to the public at the Beverly Center in Los Angeles.
Reach Staff Reporter Jenny Kim here.