Film and TV
9 Underrated TV Stars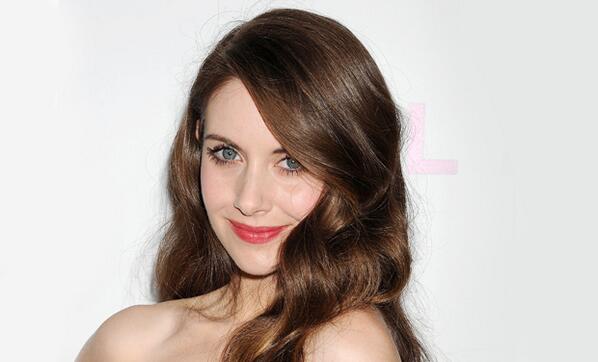 Some of our favorite TV stars are the ones who steal the scene every single time. The sad thing is, most of these stars are unerappreciated and do not get the attention they deserve. Here are some of the most underrated stars in all of TV.
Alison Brie
Much of "Community" is dominated by the bravado of Joel McHale and the lovable bromance between Troy and Abed. However, one of the best characters on the show has to be Brie's character of Annie. Annie is the youngest member of the college study group was very unpopular in high school and is driven by her achievements academically. She comes off as an annoying teacher's pet initially, but she quickly becomes loveable as the viewer learns more of her rough past and tough living conditions. Her sweet and stable demeanor is a good contrast to the craziness of the rest of the group. Brie does a great job at portraying the innocence of Annie although she allows her character to mature throughout the show as she grows older and distances herself from her awkward past.
Josh Radnor
It is not common for the star of a show to be considered underrated, but the star of "How I Met Your Mother" is easily the most underrated member of the cast. Radnor's character Ted encompasses the romantic in all of us on his quest to find his wife. He makes mistakes along the way but always has good intentions throughout his journey. Radnor is only considered underrated due to the star-studded cast that he shares the screen with. Neil Patrick Harris has enjoyed success on multiple avenues, including Broadway, and Jason Segel is a full-fledged movie star. Radnor is indubitably the star of his television show, although the other actors shine just as bright, he is definitely underrated in the greater scheme of all of television.
READ MORE: A Look at 'How I Met Your Mother'
Dean Norris
If you have somehow still not watched "Breaking Bad," first, go on to Netflix and start watching, and second, spoiler alerts ahead. Norris's character Hank becomes the hero of the show after discovering that his brother-in-law is the mastermind behind the meth empire in town, yet Norris rarely receives recognition for his role. Of course this could be attributed to the brilliant performances of Bryan Cranston, Aaron Paul and Anna Gunn, but that should not take away from the job done by Norris. Norris adds a hint of comedy and quirkiness to the dramatic show and he also delivers an emotional performance in the show's final season. Norris transforms Hank from a character who you root against to someone that you cannot help but cheer for.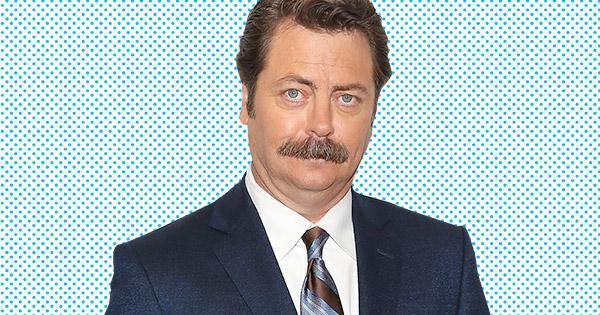 Nick Offerman
The success of Amy Poehler and Chris Pratt draws much of the attention during "Parks and Recreation," but some of the funniest moments come from the dry humor of Offerman's Ron Swanson. He makes it seem funny for someone to hate their own job and his love for smooth jazz and breakfast food only adds to his intrigue. A lot of the characters on the show are very enthusiastic and peppy which makes Swanson stand out even more. Offerman's ability to keep a straight face even in the most absurd situations makes Swanson one of the best characters on the show. It also helps that Offerman is able to match his dryness at work with his love for his family and friends.
Nolan Gould
On "Modern Family," much of the critical praise is aimed towards the adult actors. While they are certainly deserving of the accolades, much of the show's success comes from the children. Gould's character Luke does what only a young actor could do, be a boy. While Gould is recognized as a genius in real life, his character of Luke is not the brightest and often has trouble with very simple situations. That being said, Luke portrays all of the qualities that young boys are known for. Luke loves to get into trouble and, as he gets older, develops an obsessive attraction to the opposite sex. However, the best part of Gould's character is his relationship with his father. Just like any young boy, Luke looks up to his father and wants to be just like him. Gould does a great job of portraying the innocence of a child but also exemplifying the father-son relationship that most young boys can relate to.
Samira Wiley
A character who was barely seen in season 1 of "Orange Is the New Black," Wiley's character Poussey develops into one of the favorite characters during season 2. As the audience is exposed to her past, they cannot help but fall in love with the genuine character behind the tough facade that Poussey puts off in prison. Her undying love and reliability transforms in the second season into a seemingly unapproachable character into one that you just want to give a hug. Amidst a cast full of characters with interesting backgrounds, Wiley is able to make her character stand out through her raw emotion and desire for love that so many share.
READ MORE: 'Orange Is The New Black' Season Two Comes Out, 20-Somethings Retreat In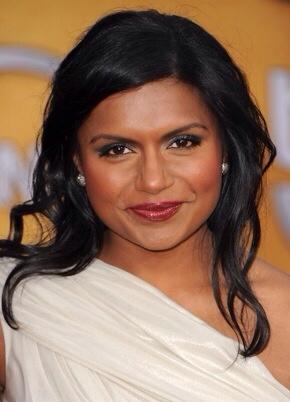 Mindy Kaling
It has to be a crime that Kaling has not yet been nominated for an Emmy for her role in "The Mindy Project." Not only does Kaling star on the sitcom, but she also serves as one of the writers, meaning she does not just deliver the jokes, but she writes them. Kaling's character Mindy is a self-proclaimed mess who desperately tries to get her life in order while also being a doctor in New York City. Her obsessiveness with herself and her relationships often gets her in trouble, but Kaling does a great job of making it seem as if anyone could relate to her and be in the same position. Let's just get her an Emmy.
Lamorne Morris
Morris's character Winston is one of the strangest characters on "New Girl" but that is what makes him so loveable. Morris embraces the awkwardness of Winston and almost seems oblivious to the fact that he is so strange. Winston can be overshadowed by the strong personalities of the others on the show but he always adds his unique, and often unconventional, take on a scenario that usually leads to a silent break in conversation. The appeal of Winston is amplified by Morris's relationships with the other members of the apartment. Winston almost acts as the child of the group who everyone has to look after, but his quirks make him stand out and add another element to the cast.
Jason Gann
The last star on the list is a dog, or at least he plays one on TV. Gann plays the dog Wilfred on his show of the same name. Wilfred is a dog that can only be seen by neighbor Ryan and the two become best friends. The friendship is extremely toxic however as Wilfred is constantly getting Ryan into trouble and acting out. Gann personifies a dog in the best way a human can by characterizing the playfulness and ignorance of the four-legged animal. Gann legitimately makes the audience wonder if dogs really want to smoke weed and have relationships with stuffed animals. And even though Gann helps show the problems that a human-sized dog can cause, he also exemplifies the age-old title of Man's Best Friend through his friendship with his neighbor Ryan.
Contact Staff Reporter Noah Camarena here and follow him on Twitter here.