Arts+Culture
6 Candy Recipes To Sucker-Punch Your Sweet Tooth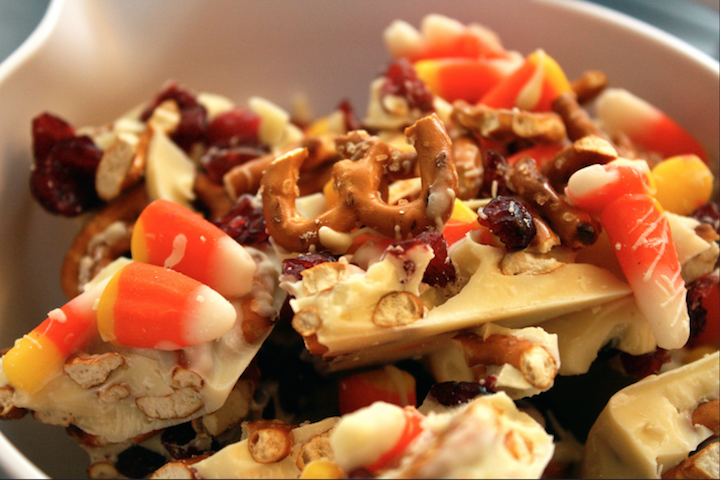 What could be better than candy? The answer: homemade candy. Whether you want to impress your friends or just treat yourself to some semi-wholesome sugar, these recipes are sure to please:
1. Halloween Candy Bark for the hodgepodge dessert that you can only get away with in college. Reminiscent of the dessert spread at a Wisconsin farm wedding I attended this summer - although that candy bark included Utz potato chips, which I would not recommend.
2. A spooky twist on Rice Krispie treats, a.k.a. the easiest dessert known to humankind. For even less fussy preparation, you can skip the pumpkin-shaped cookie cutters and shape them into spherical pumpkins! Or skip the orange candy coating and add color by sprinkling in orange M&Ms instead.
READ MORE: America's top 25 favorite candies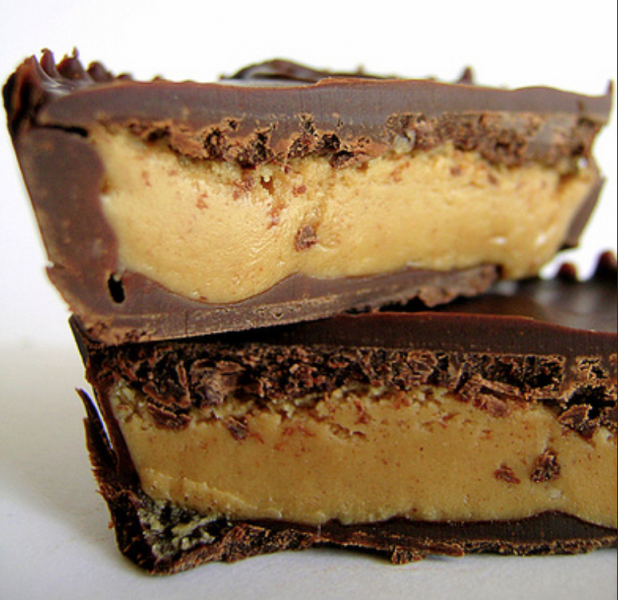 3.
Peanut Butter Cups
for pure, unadulterated happiness. This recipe involves no ovens or fancy kitchen appliances. It's featured on the PBS website, so you know they're easy. You could make them in a dorm room!
4. Twix Bars (if you like a challenge). Made fresh with quality chocolate and caramel, these will ruin you for the packaged kind you think you love.
READ MORE: Jimmy Kimmel Halloween Candy Prank
5. Baked Chocolate Candy Bars to use up the leftover candy from that jumbo Costco variety pack. I would recommend, however, sectioning your tray of batter into candy-specific regions. Perhaps the Almond Joys in one corner and the Crunch bars in another. Also, please refrain from using Laffy Taffys. In anything.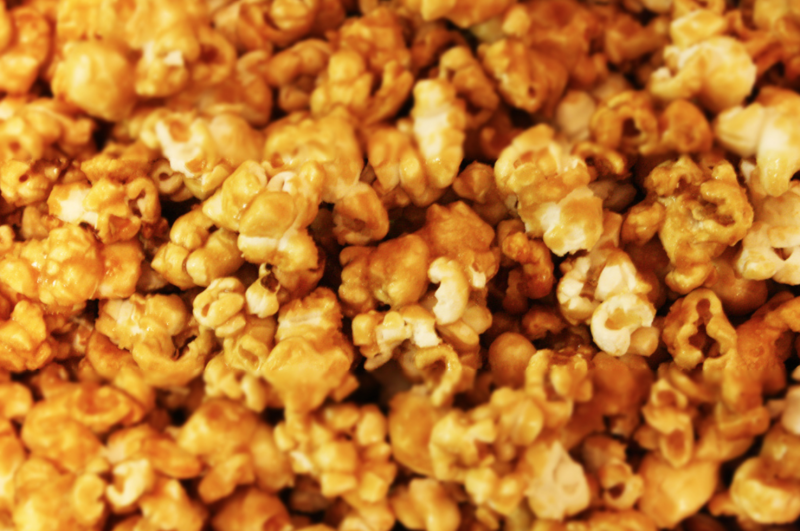 6.
Maple pecan popcorn
to munch on during that scary movie screening. Recipes like this one from Epicurious are guaranteed to be delicious, but if you're not into nuts, try this classic
caramel corn recipe
instead. Easy to make in bulk and share. And you can store this popcorn in an airtight container for a full week.
Whatever you attempt, remember: you can't go wrong because, sugar.
Contact Staff Reporter Hailey Sayegh here.