Film and TV
Who Will Win Season 9 Of 'America's Got Talent'?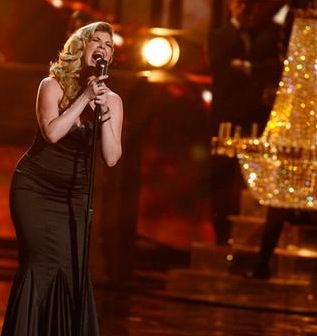 "America's Got Talent" shocked viewers when some of the season's favorites went home last week. Magician Mike Super and child singer Mara Justine delivered stellar performances according to the judges, but ultimately failed to meet the cut.
This week, it's the finals. The top six are composed of strings-based band Sons of Serendip, acrobatic troupe AcroArmy, child R&B singer Quintavious Johnson, close-up magician Mat Franco, singer/guitarist Miguel Dakota and singer Emily West.
READ MORE: Fall TV 2014 Premieres: The Complete List
Who has what it takes to win America's vote? Let's break it down.
Singers have always had exceptionally good chances on "AGT." Seasons one through six all ended with singers taking home the title, as well as a handful of other singers securing top three. Considering two of the highest-ranked singers also happened to be children (11-year-old Bianca Ryan on season one and 10-year-old Jackie Evancho on season five), 12-year-old Quintavious Johnson seems to have a good fighting chance to come out on top. His vast vocal range and excellent song choices have pushed him to the forefront of the competition. He also has a loyal fan base and has never had to settle his fate as a judges' pick.
Keeping the singers' success in mind, Emily West is also the judges' favorite. Howard Stern told her that he "wouldn't be surprised if [she] won the whole thing." With her old-school, Hollywood glam style and sultry vocals, Emily is at the top of her game right now. Her sound is haunting and deep. She is a star in the making. Even if she does not take home the win, expect her to place somewhere in the top three… And she might just get another record deal (One she won't get dropped from, mind you).
Though the singers had a good run for the first six seasons of "America's Got Talent," let's not forget who has been snagging first place as of late. Dog trick act Olate Dogs and martial arts dancer Kenichi Ebina won season seven and eight, respectively. Their runner-ups were comedians Tom Cotter and Taylor Williamson.
READ MORE: In Case You Missed It: 'America's Got Talent' Winner Is Kinechi Ebina
Perhaps non-musical acts are continuing their winning streak, which means Mat Franco and AcroArmy are still in consideration. However, though both acts make for solid performances, they are likely battling for a top three position. Their fans may push them up in rankings, but it's unlikely either group will be deemed the most talented of the bunch (Sorry, guys).
The last two - Miguel Dakota and Sons of Serendip - are a toss-up of sorts. Sons of Serendip managed to weasel its way past Mike Super, a showman in his own right. Mike could have been in Sons of Serendip's position. The winning act headlines a show in Las Vegas? Mike Super's act is made for Las Vegas. His acts involve the audience.
Whereas Mat opts for slight-of-hand tricks, Mike goes big. His tricks once involved him transporting from the stage to the back of the theater. Mike's audience got into the act when he "magically" placed symbols on their hands as he "transported" past them. He knows how to stun an audience in front of him, but Mike Super failed to make the same connection with America and went home for it. Only upon returning as Howie Mandel's wildcard pick was Mike able to revive his chances.
Mike lacked enough fans who would push him through, a problem neither Sons of Serendip nor Miguel Dakota suffer from. How did Sons of Serendip manage to squeak its way through each week? By securing votes, of course, just enough of them. These musicians are on the upper side of the middle-of-the-pack region. And, when the going got tough last week, it was the Snapple Save that pushed Sons of Serendip through. Had Miguel Dakota won the Snapple Save, would Sons of Serendip have truly beat out cellists Emil and Dariel? Debatable. As steady as the fans may be and as musically inclined as the band is, it does not seem likely for the band to push through all the way to number one. Perhaps it's the lack of "star" power.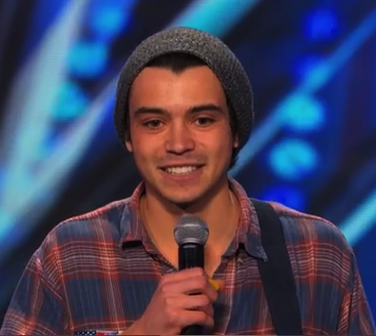 Miguel Dakota is very familiar with "star" power. The judges, particularly Howie and Mel B (Melanie Brown), have raved about Miguel's potential as a pop star. Howie compared him to 5 Seconds of Summer and he has a point. In the current age of hot, male singers like Justin Bieber, Austin Mahone and One Direction, Miguel fits right in (Duh, he looks like Harry Styles). His screaming fans in the audience and avid voters at home have carried him through the competition.
At some points, Miguel's performances merited credit. At other points… Not so much. Mel B and Heidi Klum praised his good looks week after week. His talent, the judges admit, fell short at times. His desirable appearance should not be so heavily appreciated, though his fans disagree. Miguel certainly has the potential to achieve star power later on, but right now just is not his time. He still has so much growing to do and first needs to settle into his identity as a singer. He, too, seems to linger in the middle of the pack. Will he come out on top as the best singer of the competition? No way, not with Emily West and Quintavious Johnson to humble him. His fans can't work a whole miracle. Nonetheless, Miguel Dakota will go far sooner or later.
READ MORE: Fall TV 2014 Preview: 9 New Shows To See Or Skip
Tune in Wednesday, Sept. 17 for the season finale of "America's Got Talent." See which act will take home the $1 million prize, book their own headlining show in Las Vegas, as well as performances by Ed Sheeran, Lenny Kravitz and Pitbull.
Reach Senior Entertainment Editor Kathy Zerbib here. Follow her on Twitter here.