Theater and Dance
Theater With Generosity: 'The Trip To Bountiful' At The Ahmanson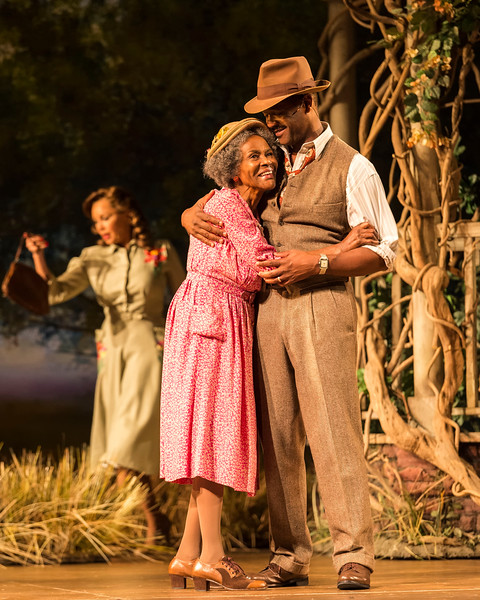 There is nothing more heartwarming than a little old lady in a pink dress singing hymns and stomping her feet at a bus station as she shares the memories that shaped her life. Horton Foote's "The Trip to Bountiful," now playing at the Ahmanson Theatre in Downtown Los Angeles, tells the story of an old woman's journey to her hometown, Bountiful. From passionate hymns to innocent tricks, the audience participates in Mrs. Carrie Watts' yearning for a return to the peace of her youth.
"The Trip To Bountiful" is centered around Mrs. Carrie Watts (Cicely Tyson) who, in her old age, lives with her son Ludie (Blair Underwood) and her daughter-in-law Jessie Mae (Vanessa Williams). Ludie is torn between his bossy and beautiful wife and his aging and warm-hearted mother. Before Mrs. Watts gets too old, she crafts a plan to sneak out and return to her hometown, Bountiful. Along the way, she meets a generous friend, Thelma (Jurnee Smollett-Bell), who immediately recognizes Watt's irresitable charm. Foote's play is a delightful and truthful depiction of an important moment in an ordinary woman's life, serving as a reminder that one's past is essential to who one is now.
SEE ALSO: Love, Death, And Technology: The World Premeir of 'Marjorie Prime'
Director Michael Wilson expressed in a 2008 interview that he loves telling stories that deal with family situations. He creates a realistic, yet ethereal world that the audience clings to. Cicely Tyson's portrayal of Mrs. Carrie Watts is dynamic and generous. Her comedic timing is perfect throughout every hymn she sings, jig she dances, and memory she recalls. She takes the audience on her journey and possesses the warm wisdom of a grandmother. Vanessa Williams is wonderfully obnoxious in her portrayal of Jessie Mae, only attending to her own needs and Blair Underwood is captivating as the audience watches him struggle between the two women he loves. Although Jurnee Smollett-Bell is not one of the prominent three roles, she is also a joy to watch on stage. Her scenes with Cicely are filled with the love and compassion that is at the heart of humanity.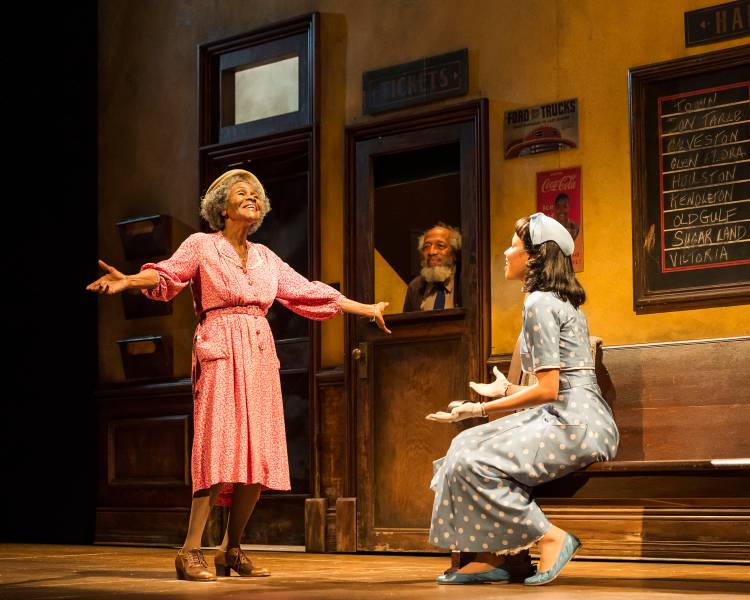 The set design (by Jeff Cowie) is a perfect mixture between real and surreal. The oversized elements and floating window pieces create a dreamlike world, suggesting that maybe the true beauty of Bountiful generates from the memory in Mrs. Watts' heart. Moreover, the combination of all the visual elements work together to tell the story of the Mrs.Watt's journey.
"The Trip to Bountiful" is a must see show. Cecily Tyson's performance is a generous piece of art within itself. She gives herself fully to the journey and struggles of Mrs. Watt's and communicates Foote's belief of the human condition. Although "The Trip to Bountiful" is simply a moment in one woman's life, the universal hope for a connection to something bigger than one's self is a shared experience that connects the performers to their audience.
"The Trip to Bountiful" is playing through November 2nd at the Ahmanson Theater (135 N. Grand Ave. Los Angeles). Tickets are $40-$100. For more information visit CenterTheatreGroup.org.
Contact Contributor Francesca Calvo here.
For more Theater & Dance coverage click here.