NFL
Roger Goodell Safe Behind The Shield
The Ray Rice incident is quickly turning into the "Blow Seen 'Round the World", and has become a huge kink in the NFL's mighty armor. Although this incident happened months ago, reactions from National Organization for Women and the media, specifically Keith Olbermann, have been re-visiting the story and have been all over it since Monday.
Questions have been raised about NFL Commissioner Roger Goodell's integrity throughout this investiagtion and whether or not his job is on the line. Now that the full video has surfaced and the AP reported the NFL did in fact receive it in its entirety back in April, Goodell should absolutely lose his job.
When the original video was released by TMZ, the public saw only the part where Rice dragged out his then-fiancee Janay Palmer's limp body out of the elevator. It's not difficult to imagine what took place beforehand and how she got that way.
Then the full video, elevator incident included, was released on Monday.
What has changed since April? Almost nothing. It simply reinforced the brutality of the assault. We see Palmer approach Rice, he knocks her hard between the eyes and when she hits her head on the metal railing before falling to the ground, he looks over her seemingly unconcerned.
What happened was deplorable and unacceptable, full video or not. Only after seeing the gut-wrenching blow, however, did Goodell take any real action, releasing Rice from his contract with the Ravens. But did he know about the tape all along?
SEE MORE: Ray Rice: Video Killed The Football Star
Several scenarios could have occurred, and he is guilty of at least one of them.
If Goodell knew about the entire video and chose not to look at it, it would be considered reckless disregard of the truth. If he saw the video yet claims he had no idea it existed, he is guilty of knowledge of falsity. And if he isn't lying and by some small chance saw nothing, he is still guilty of negligence.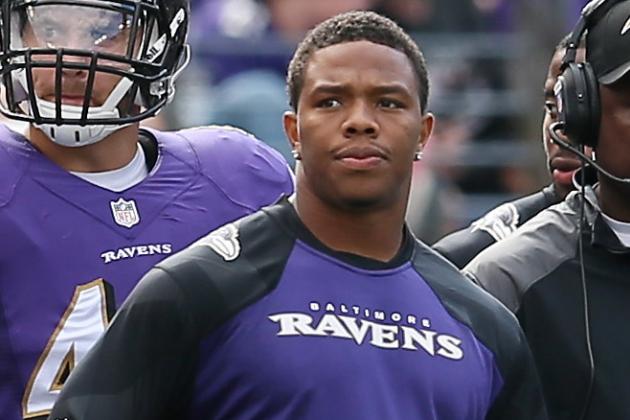 Assuming he did not know the full video was available to him, Rice still had to have had a conversation with the commissioner about the Atlantic City Casino incident. And it's impossible that what happened inside the elevator could have been left out of the conversation.
Furthermore, Rice was publicly indicted on assault charges, but somehow avoids trial in lieu of a diversionary program and anger management classes through the NFL. Again, Goodell is in the loop here.
With all this in play, it's hard to imagine how he can sincerely be oblivious to the facts. He knew what they were to some degree, but didn't seem to care. He appears unassertive and thoughtless, which is unforgivable in a situation of this magnitude.
And a two-game suspension is preposterous considering far longer suspensions have been given to players who have violated in-game NFL rules.
The NFL is an all-powerful organization - the average team worth $1.43 billion - but nearly half the fans are women. Whether the organization likes it or not, it has tremendous influence on our society and needs an exemplary leader. The NFL has the prerogative, and therefore a responsibility, to lead the discourse in domestic violence in an honorable direction. This is Goodell's job, and he fails miserably.
His anemic leadership and poor decision-making shows he is incapable of looking beyond football into the bigger picture, and the organization he represents has been tarnished under his care.
Sadly, it seems unlikely he will be ousted as commissioner. It would have to be decided by 32 NFL team executives, and they need to agree he is unfit for the job. Probably not going to happen. John Harbaugh has expressed no ill-will towards Goodell, and Chicago Bears chairman George McCaskey has his full support. At this point, it's seemly improbable anyone within the organization will speak out against him if they have not done so already.
Even NBA player Paul George backs Rice and believes the issue was overblown. Boxer Floyd Mayweather Jr. also stands by Goodell's original two-game suspension citing "a lot of worse things go on in other people's households."
Most importantly, it's very difficult to see there being a true stand against domestic violence when even the victim herself won't take a stand. Palmer blasts the media for intruding in her personal life, while Ravens fans continue to tweet and send Instragram messages in support of Rice.
Are fans willing to boycott NFL games in order to send a message of intolerance for domestic violence? Slim chance. It will most likely be NFL Sundays and fantasy football as usual. Despite the massive criticism, Goodell will keep his job.
Reach Sports Writer Mary Grace Montemayor here. Follow her on Twitter here.