Sports
Ray Rice Cut From Ravens: Violent Video Released, Fans React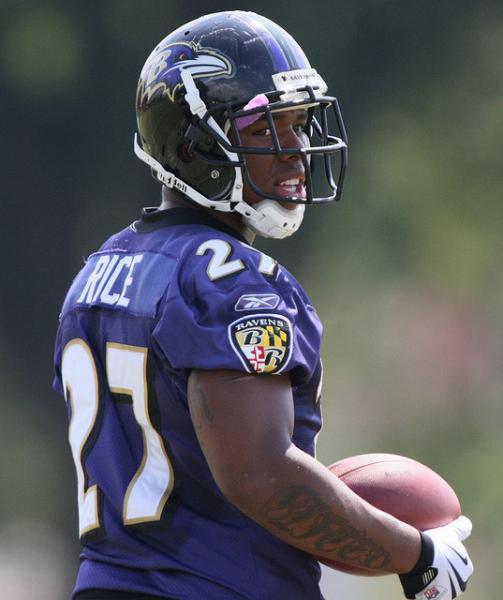 Ray Rice was cut from the Baltimore Ravens today after video footage emerged of Rice punching his then-fiancee, Janay Palmer, in the face.
TMZ released the footage of the graphic altercation inside of an Atlantic City hotel elevator. It shows Rice delivering a blow to Palmer that knocked her unconscious. Previously released footaged showed Rice dragging his fiancee's unconscious body out of the elevator.
SEE ALSO: Stricter NFL Domestic Violence Policy Imposed
The NFL said it had not seen the new footage when it initially suspended Rice for just two games. That decision sparked outrage from many who said the suspension was too light. The backlash led to the NFL's review of its domestic abuse policy, which now requires that players who commit assault, battery and other forms of domestic violence will be suspended for six games on a first offense. Further offenses will lead to being banned from the league.
Ravens fans have responded with overwhelming approval of the decision to cut Rice. Daniela Pane is the co-founder of The West Wing, a group of Ravens fans living in Los Angeles and Orange County. Pane said she heard the news that Rice had been cut and went to Facebook to express her disbelief. Then she saw the video.
"As soon as my husband showed me the video, I had to go and take it back," Pane said.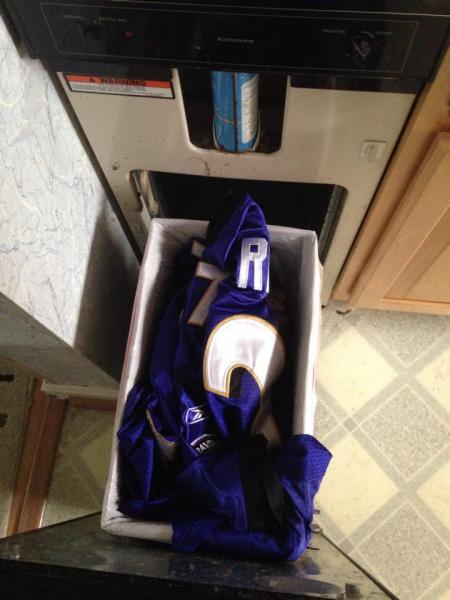 Some have been critical of the NFL, saying the decision to cut Rice was made only because of the backlash, though Pane said she didn't agree.
"I think [the league] is standing behind what they believe," Pane said. "Every single player on every single team is someone's role model, and the proper thing for the NFL is to show the world they don't condone this."
Others took to Twitter to express their reactions:
SEE ALSO: Rice, Gordon Suspensions Show Flaws In NFL Disciplinary Policy
The NFL also banned Rice from the league so he would not be eligible to be picked up by other teams.
Reach Associate News Editor Cassie Paton here. Follow her on Twitter here.