Los Angeles
Raise Graduation Rates, Not The Minimum Wage
When Mayor Eric Garcetti stood in front of a sweating crowd on Labor Day, he effectively promised to end poverty by proposing to raise the income of the lowest-paid workers in the city of Los Angeles. But should he? A group of young adults working hard for a second chance at living above the poverty line gave their opinions on raising the minimum wage.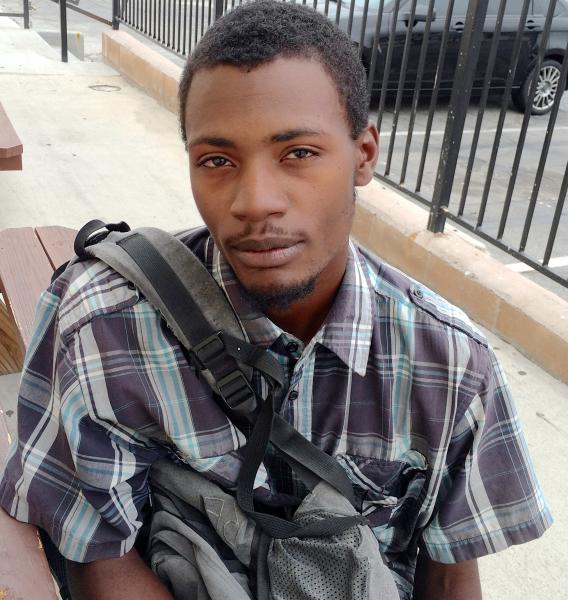 "I think it should go up because I don't make enough for my family to make rent," said Jorge Villalobos, 23, a full-time high school student who also works construction to make ends meet.
In the blue-collar working district of the Northeast San Fernando Valley, youths like Villalobos can be expected to support parents and siblings on the kind of jobs someone without a high school diploma can get.
"I was actually working in a warehouse and I was doing too much work without enough pay," Villalobos said.
Fellow high school student Rawchief Ford, 23, goes straight from his 10 p.m. to 6 a.m. nightshift to class.
"I've only had four jobs," Ford said. "I've worked at Magic Mountain, I was a sales rep at DirectTV, I worked at HomeTown, I did security networking at Home Depot and it's never been enough."
SEE ALSO: L.A. Mayor Announces Plan To Increase Minimum Wage To $13.25 Per Hour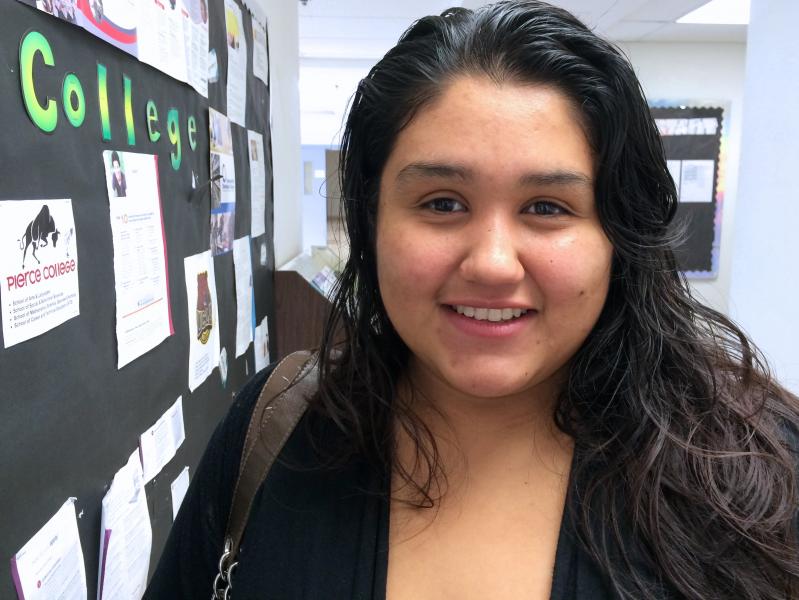 What drives students like Villalobos and Ford to be full-time students while working a full-time jobs? Ford and Villalobos attend San Fernando YouthBuild Charter, a free charter school in Pacoima that gives former high school dropouts the opportunity to earn their high school diploma.
"I was ignorant by thinking that education wasn't important. But now I think that it is really important," Elizabeth Silva, 24, said about dropping out of school the first time.
After working a series of minimum wage jobs at a gas station, sewing factory, and packing company, Silva realized she wanted more.
"If you want to make more than minimum wage you need to go back to school," she said.
Silva is one of many adolescents and young adults who enter the workforce without a high school diploma. The difference in salary for a high school graduate versus a high school dropout is $174 a week, according to 2013 data from the U.S. Bureau of Labor Statistics. That discrepancy increases with the level of education. Even some college, or two-year associate degrees, make the difference between $727-777 per week and the average $472 per week a non-graduate earns.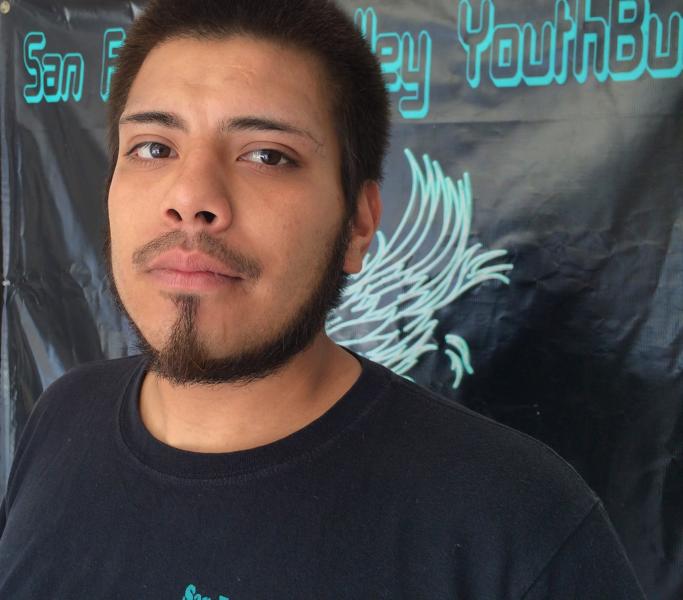 In comparison, Mayor Garcetti's proposal, which plans to raise the minimum wage to $13.25 by 2017, gives a full-time employee $530 per week.
Of the people living in Los Angeles County affected by the possible wage hike, 25.2 percent never earned their high school diploma, according to 2012 data from the U.S. Census Bureau. More than 1 in 6 county residents live below the federal poverty level.
It is telling that the groups most affected by poverty are also the most likely to drop out of high school before graduation. A large percent of those people are Latinos and African Americans - many of whom fill the halls of the San Fernando YouthBuild Charter.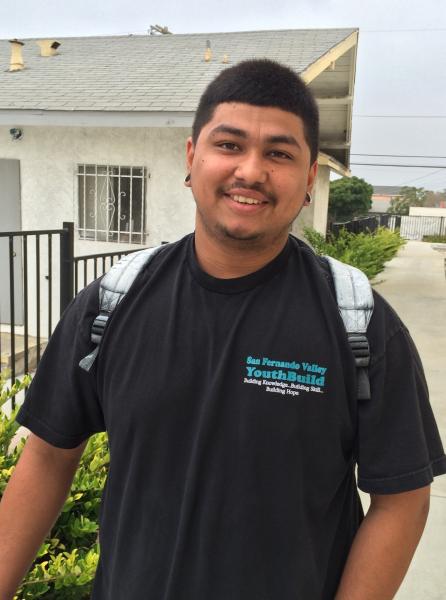 But students like Angel Benitez, 19, are not depending on a mayoral intervention to make a different future for themselves.
"I'm trying to get into JAG, as an Air Force attorney. That's the path I'm trying to go take," said Benitez.
When asked what he would do with the extra money he would earn, Benitez replied, "Once I got everything for a stable life, I would either donate or help other people in my situation."
Reach Web Producer Arielle Samuelson here.