Los Angeles
Missing USC Medical Student Believed to Be in San Diego County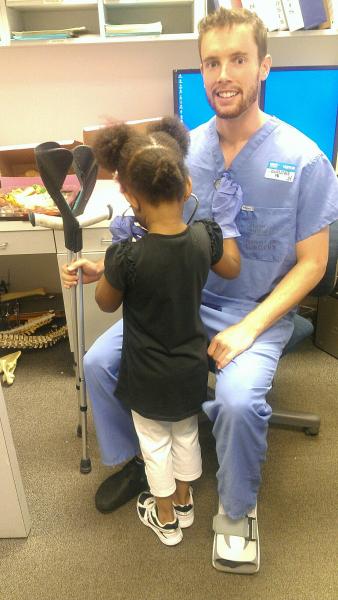 It has now been six weeks since USC medical student Derek Seehausen was
first reported missing
, and recent tips from witnesses have alluded to him being in San Diego County.
The reports came in after a Friday press conference was held on USC's health science campus discussing Seehausen's disappearance. Derek's mother, Jean Godra, along with private investigator Thomas Martin and close friend Shuhan He, were on the panel.
"If Derek happens to watch this, and I hope to God he does, I want to say to him that we love him and we want him back," Godra said at the conference.
Neon Tommy talked with He, who knew Seehausen from medical school and was the first to file the missing persons report. He said the parents' private investigator met with the San Diego Police Department on Monday to look into the integrity of the reports.
"We've actually gotten a lot of credible tips recently about a man who looks incredibly like Derek [at a San Diego beach]," He said. "In that area, apparently there are a lot of free amenities that he can live off for a long time."
Seehausen, 26, was last seen walking northbound on Alvarado St. in Los Angeles in the early hours of Aug. 6, carrying only his California state ID, $200 in cash, two jackets and a pair of shoes. Security cameras from 10:35 p.m. on Aug. 5 show Seehausen withdrawing the $200 from a Vons ATM, which He suggests could have been used to purchase food and supplies without leaving a credit or debit card trail.
Seehausen has not been seen since then, however. Both foul play and drug abuse have been ruled out.
SEE ALSO: USC Grad Student On Board Malaysia Airlines Flight 370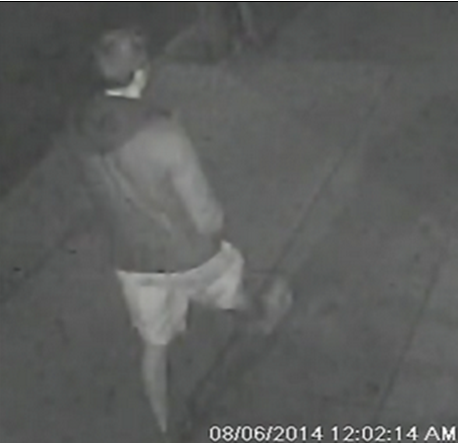 On Sept. 10, LAPD was tipped off that someone strongly resembling Seehausen was in Solana Beach, a city in San Diego County. Those reports increased substantially after the airing of Friday's conference, He said.
A slew of theories have been thrown around as to why Seehausen orchestrated such a disappearance, but He noted it couldn't be contributed to a single cause.
"I don't think there's one single factor you can point to … I think most likely what happened was that something must have hit him that night — specifically in terms of wanting to get away and run away from his life," He said. "[Seehausen] was making important decisions about his life, career, things like that. There was no question that [stress] played a role, but it didn't destroy him by any means."
Friends and family described Seehausen as both incredibly intelligent and athletic. He shared that if Seehausen wasn't found in San Diego, he believes he'd either be in Mexico or hiking the Pacific Crest Trail, which runs from the U.S.-Mexico border to the U.S.-Canada border.
"He just wanted to go surfing [in Mexico] and a build a new life," he said.
Seehausen's brother Daniel posted a statement on helpfindderek.com, a website created by the family to aid in the search, stating that their father had once disappeared to the wilderness for several weeks, and Derek may have done something similar.
"Derek had an extraordinary affinity for the wilderness, hiking, rock climbing, and other outdoor scenic activities," Daniel wrote. "As his brother, and in consulting with other members of our family, we believe there is a possibility of Derek being in the wilderness."
SEE ALSO: USC Grad Student Found Dead In Apartment Near Campus
On Monday, He also hosted an AMA (Ask Me Anything) on the social networking and news site Reddit in an effort to broaden awareness and interest in locating Seehausen. Numerous users shared their insights as to where the missing student could be, and what his possible motives were.
"A lot of really smart people [are greater than] a few people looking at the same evidence over and over again," He wrote about creating the AMA.
Those close to Seehausen have recognized the possibility that he doesn't want to be found. On the Reddit thread, He stated friends and family just want to verify that he is safe.
"We just want him to know that we love Derek, period, and he can come home if he wants."
Seehausen, who is 6 feet tall and roughly 180 pounds with brown hair and hazel eyes, was last seen wearing a black jacket over a black hoodie, maroon t-shirt and plaid shorts. Anyone who has information about his whereabouts should contact the LAPD Missing Persons Unit at 213-996-1800.
Contact Staff Reporter Matt Lemas here and follow him on Twitter here.