Nation and World
Israeli Prime Minister Tells The UN Israel Did Not Commit Genocide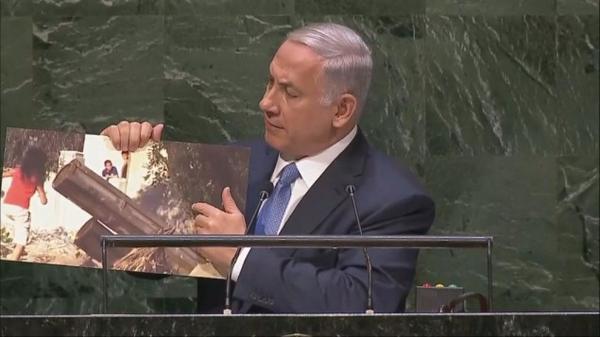 In New York on Monday afternoon, Israeli Prime Minister Benjamin Netanyahu told the United Nations. in no uncertain terms that, "I will always insist that Israel be allowed to defend itself against any threat."
The Prime Minister told the U.N. that the old model of peace must be updated, by placing more responsibility for an Israeli-Palestinian peace on the shoulders of Israel's Arab neighbors.
SEE ALSO: Jews Aren't Just Under Fire In Middle East
He stated that the new Middle East presented "new dangers and new opportunities."
But more tellingly, Netanyahu compared the threats of Hamas and ISIS to each other, concluding they were one and the same.
"ISIS and Hamas are branches of the same poisonous tree."
"To protect the security and peace of the world we must remove this cancer before it's too late," he said. Netanyahu's words echoed President Barack Obama's own speech to the U.N., where he called ISIS part of a "cancer of violent extremism."
Alluding to the Holocaust, Prime Minister Natanyahu said, "In the past, outrageous lies against the Jews were the precursors to the senseless slaughter of our people, but today we have power to defend ourselves."
Earlier in the confence Palestinian Authority President Mahmoud Abbas said that Israel had conducted a "new war of genocide against the Palestinian people." It was clear the Israeli Prime Minister had not only President Abbas on his mind, but the heavy Western criticism of the Israel's actions during the Israel-Gaza conflict.
Read more on Haaretz.
Reach Web Producer Arielle Samuelson here.