Film and TV
'Gilmore Girls' On Netflix: The Best Seasons To Binge On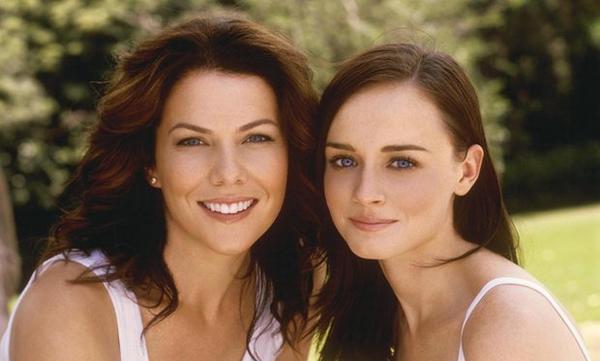 Netflix will be blessing us with instant streaming of the complete series of "Gilmore Girls" starting October 1. Many people are excited to be able to watch one of the most binge-worthy shows of all time, myself included. I screamed with glee for about two hours before taking a breath and releasing that God is real.
If you're planning on re-watching the series or getting into it for the first time, here's a definitive ranking of the best "Gilmore Girls" seasons to binge-watch.
7. Season Seven
"I'd rather be in Pennsylvania" – Richard Gilmore
Episodes to Watch: "Gilmore Girls Only," "Bon Voyage"
Even though Season seven is the worst season of the series, it's still a must-see. Here's a few reasons why: The secondary characters have amazing scenes, the comedy is heightened and it's the final season to an unforgettable series. This season has so much happening that it's almost too distracting to binge-watch, demanding a lot from the viewer. It's probably best to watch by yourself on the weekends, maybe Sunday nights. The series finale was a comforting ending, but it was not the satisfactory conclusion that all "Gilmore Girls" fans wanted. However, this finale was not as bad as "How I Met Your Mother's" finale. Now that one was pure pain.
Season Positives: Sookie and Michel arm-wrestling, Luke punching Christopher, Michel going off on bird watching, Mr. & Mrs. Gilmore's singing
Season Negatives: Christopher, Gigi and April, Lorelai singing "I Will Always Love You," the "Gilmore Girls" excercise
How Gilmore Is It: Not Gilmore at all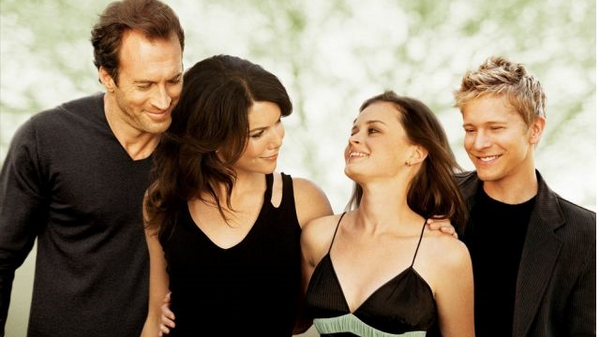 6.
Season Six
"See, if you can't be happy then at least you can be drunk" – Rory Gilmore
Episodes to Watch: "Friday Night's Alright for Fighting," "A Vineyard Valentine," "Partings"
Season six is much better than seven but it still has its shortcomings. The great thing about season six is that you get to see Lorelai and Rory separated instead of together. It's great for binge-watching because of the darker atmosphere of the season. This season goes through the realistic ups and downs and the confusion that happens with college, real life and family relationships.
Season Positives: Luke sponsors a girls soccer team, Paris freaks about Rory, "A Beaver Ate My Thumb" song, Lane's wedding, Sookie and Jackson deal with marijuana, Rory talks to a clergyman about her virginity, "What's the DAR" schtick, Rory tells off Logan's friends, Paris is broke, Paul Anka
Season Negatives: April is introduced, Christopher appears, Logan's friends, darker feeling in season
How Gilmore Is It: Eh, it's about as "Gilmore Girls" as Max Medina (so not quite, but it tried).
READ ALSO: 7 Reasons Why We Need A 'Gilmore Girls' Movie
5. Season Two
"Oy with the Poodles already" – Lorelai Gilmore
Episodes to Watch: "The Road Trip to Harvard," "Like Mother, Like Daughter," "The Bracebridge Dinner," "There's the Rub"
Season two heavily focused on relationships and dialogue between the characters. In this season, we're introduced to the infamous troublemaker, Jess Mariano, and get to watch Luke become a parental unit to someone other than Rory. The season gives off a small town traditional feeling more than the other seasons. It's a great season to binge on with friends or family.
Season Positives: Tristan leaves, the best town meeting scenes, Luke pushes Jess in a lake, Luke does a parrot impersonation, "Sexy Squash," road trips
Season Negatives: Jess is the drama of the season, Rory gets hurt, Max Medina, Dean's fits
How Gilmore Is It: It's Dean Forrester. This whole season is Dean Forrester.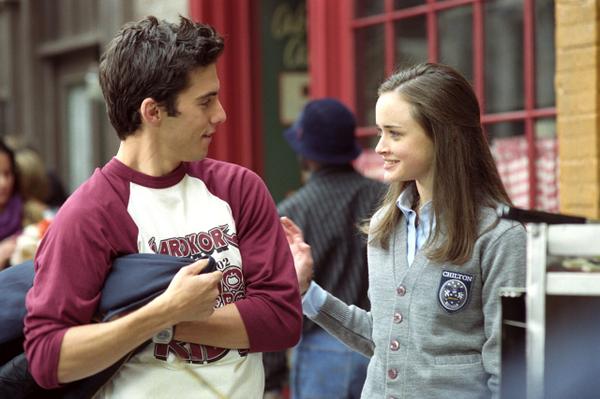 4.
Season Three
"Who cares if I'm pretty if I fail my finals?" – Rory Gilmore
Episodes to Watch: "One's Got Class and the Other One Dyes," "They Shoot Gilmores, Don't They?," "A Deep-Fried Korean Thanksgiving," "Dear Emily and Richard," "The Big One," "Happy Birthday Baby," "Keg! Max!"
Season three of Gilmore Girls was filled with much comedy as it did drama. The Rory, Jess and Dean love triangle was alive and well in the season, keeping the drama high while Lorelai's friends and her business with the Independence Inn keeps the comedy alive throughout the season. The secondary characters receive a bit more of a storyline in this season as well, such as Paris and Lane having boyfriends and Sookie's pregnancy. Another bonus is watching Rory work through the application process for college. It's a comforting reminder of how hard we worked to get into the college of our dreams. This season is also best for watching when you need a break from midterms. You can really get some stress relief from watching Kirk deal with his new pet, Cat Kirk.
Season Positives: Lorelai impersonates Louis Armstrong, Luke Danes going back to his high school, seeing Sookie drunk, Luke teaching Lorelai how to fish, the Stars Hallow Dance Marathon, Paris losing it on TV, Jess and Dean fighting, Lane and Dave are together, Rory graduates high school
Season Negatives: Jess, Dean's anger, Lorelai's dating game is weak, Francie appears
How Gilmore Is It: I'd say a Rory Gilmore-- It's filled with love, drama and stress but she has Lorelai and the town to keep her spirits up
3. Season One
"People are particularly stupid today. I can't talk to any more of them." – Michel Gerard
Episodes to Watch: "The Lorelais First Day At Chilton," "Kill Me Now," "Cinnamon's Wake," "Concert Interruptus," "Rory's Dance," "The Damn Donna Reed Show," "The Third Lorelai," "Emily In Wonderland"
Season one is fun to watch, especially a second time around. Fans get to see the dynamics featured with Lorelai and the relationship with her parents after years of strained contact. The drama in this season was great because it felt like it was happening right in front of you, in real time. You also get to watch how the season really depicted Paris, Madeline and Louise as human beings even though they made Rory's life more complicated that it needed to be. The introductions of the townspeople and their quirky antics is always a hoot to see too. These factors make season one a season you shouldn't sleep on when binge-watching watching "Gilmore Girls."
Season Positives: Drella, The Bangles, music supervision, the Madeline, Louise and Paris dynamic, Rory getting hit by a deer, the "boobs are bigger" conversation, Tristan and Dean's showdown, 1,000 yellow daisies
Season Negatives: Christopher, Tristan
How Gilmore Is It: Lorelai Gilmore; it's realistic and drama-induced but fun and always on a first name basis.
2. Season Four
"Copper Boom" – Lorelai Gilmore
Episodes to Watch: "The Lorelais' First Day At Yale," "The Fundamental Things Apply," "The Festival of Living Art," "Die, Jerk," "The Incredible Sinking Lorelais," "Girls in Bikinis, Boys Doin' the Twist," "Luke Can See Her Face"
Season four is a wonderful season for lighthearted fun; there's so much comedy and action that happens in this season. It has Rory adjusting to college life and Lorelai getting ready to open the Dragonfly Inn. Season four also features more of the hilarious and new antics from the townspeople, like Kirk's night terrors and Taylor Doose's Soda Shoppe. Season four is number two because it portrays the comedy, separation anxiety the Gilmores experienced and drama within the episodes. Nothing felt forced, it really felt as if you were watching people's lives unravel and grow at a steady yet fast pace.
Season Positives: The bells, Rory is single, Rory and Paris, Lane's life, the introduction of TJ, Friday Night Dinner conversations, Luke and wax lips, the Emancipation of Lulu, the "la las"
Season Negatives: The bells, the introduction of Digger Stiles, Dean, Paris and her love life, Frog boy
How Gilmore Is It: Sookie St. James, lighthearted and fun but still has a serious side.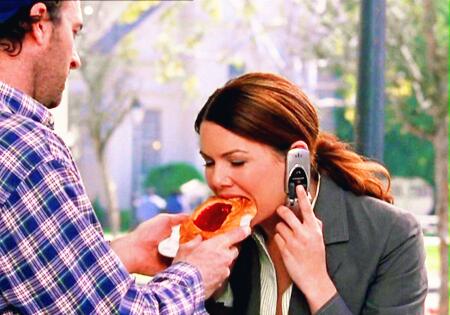 1.
Season Five
"When a mother gives birth to a crack baby you do not give her a puppy" – Emily Gilmore
Episodes to Watch: "Written In The Stars," "Norman Mailer, I'm Pregnant," "You Jump, I Jump, Jack," "Say Something"
Season five is the best season because it is offers the perfect balance of comedy and drama for the series. The season is fast-paced and filled with perfect comedic deliveries on one side while still offering that strong unique dialogue we've grown familiar to. The season still gives off a warm and relaxing feeling that the series provides so it is perfect for watching it in one sitting.
Season Positives: Rory wearing a suit, Lorelai and Luke, the little kid that likes lesbians, the little Korean boy tells off Zach, Lorelai hanging up on Emily schtick, Luke cooks for Dragonfly Inn, Founder's Day Punch, Kirk
Season Negatives: Dean re-visited, Logan's friends, Rory and Logan, Lorelai wallowing, Christopher
How Gilmore Is It: It's Lorelai and Rory Gilmore with a side of Emily. So it's Gilmore up the wazoo!
If you have never seen the series before, go to Netflix and check it out. "Gilmore Girls" is a one-of-a-kind rarity when it comes to television shows. Enjoy it with your lover, your friends or as a hidden pleasure for yourself. If you want to have fun with Netflix, get into "Gilmore Girls" and see what you're missing.
Check out Netflix on October 1 for the release of Gilmore Girls.
Reach Staff Reporter Coral Rucker here. Follow him on Twitter here and follow the hashtag #RewatchingGilmore starting October 1.