Film and TV
'Dancing With The Stars' Announces Diverse Season 19 Cast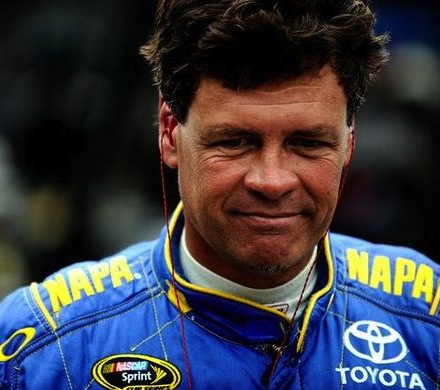 Get your dance shoes on and get ready to quickstep along in your living room. Season 19 is upon us "DWTS" fans and the latest cast list is one of the best and most diverse in the series' history.
Judging the following famous faces are Carrie Ann Inaba, Bruno Tonioli, Len Goodman and the show's own professional superstar dancer Julianne Hough. Tom Bergeron is returning to host alongside Erin Andrews.
As announced on "Good Morning America," here are the 13 stars and their pro dance partners who will be tearing up the dance floor for the mirror ball trophy.
Michael Waltrip and Emma Slater
NASCAR driver Michael Waltrip is a wildcard pick for this season. Athletes tend to be hit or miss on "DWTS" and Michael is no different. Will his fan base be enough to get him through every week? Perhaps. Race car drivers have taken home the trophy before.
READ MORE: Danica Makes NASCAR History, Wins Pole For Daytona 500
Sadie Robertson and Mark Ballas
Wait, what? Of all the colorful members in the Robertson family, the show went with 17-year-old Sadie, Phil Robertson's granddaughter and Willie Robertson's daughter? I mean, come on. Could you imagine Si and his dance moves on national television? Besides, Willie seems like a very protective father… How will he handle her sultry routines and skintight outfits? But, hey, good for her. Seventeen, on a record-breaking show and paired with previous winner Mark Ballas. She has great potential.
Jonathan Bennett and Allison Holker
Get ready to swoon. "Mean Girls" hottie Aaron Samuels and his picture-perfect smile are returning to the small screen… And it's not for a weekly rerun of "Mean Girls." Has he aged beautifully? Are his eyebrows still thick? Is his smile still spot-free? Is his hair still perfectly coiffed? Can he even dance? We'll know soon enough. Squeal!
Bethany Mota and Derek Hough
Lucky, lucky Bethany Mota. This teen YouTube starlet is cha-chaing her way from your computer screen to your television screen with none other than five-time winner Derek Hough (Yes, his sister is now a judge). Bethany could take the whole thing. First, let's see if she has the right moves.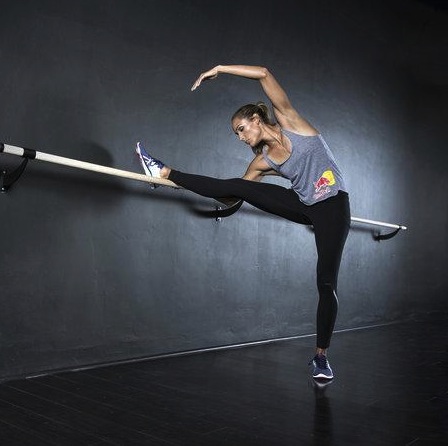 Lolo Jones and Keo Motsepe
Here's an athlete with an ideal background for "DWTS." Lolo's use of balance and agility in her everyday training life will definitely pay off on this show. Athletes are key figures, so her fans will pull through tough times. Still, her physique begs the question: Will she feel comfortable dancing in high heels?
Betsey Johnson and Tony Dovolani
She's a fashion designer with a very distinct perspective. She's 72-years-old. She's Betsey Johnson. Expect this lady to leave it all on the dance floor with her partner Tony Dovolani, a previous winner. She'd do great if her routine was a series of cartwheels (She does that at her shows). Meanwhile, catch Betsey at her New York Fashion Week runway show next week.
READ MORE: '6 Designers Who Failed To Impress At NYFW'
Antonio Sabato, Jr. and Cheryl Burke
This dreamy actor lucked out with Cheryl Burke, a previous winner. Antonio's "General Hospital" fans will gravitate to this beloved soap star. Also, he looks like he can salsa like a pro.
Alfonso Ribeiro and Witney Carson
Is anyone else having flashbacks of the Carlton dance? Yes, Alfonso Ribeiro is taking his talents to "DWTS" and he's going to do great. Call it intuition. "The Fresh Prince of Bel-Air" star showed us years ago that he can get down to a smooth tune, so expect greatness from him.
Randy Couture and Karina Smirnoff
Can this MMA champion shake his hips just as hard as he can shake his fists? We will see. Karina Smirnoff is the Ultimate Fighting winner's partner, so there's plenty of potential. He'll pick up new moves quickly and his fans will handle the rest.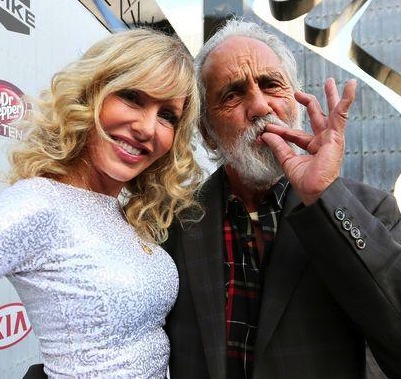 Tommy Chong and Peta Murgatroyd
Ending the list of contestants is Tommy Chong, better known as half of Cheech and Chong. At 76-years-old, Tommy is the oldest dancer. Still, don't discredit him just yet. Tommy looks like he can bust a move or two, plus he is lucky enough to be paired with previous winner Peta Murgatroyd.
Janel Parrish and Val Chmerkovskiy
Mona's back! While "Pretty Little Liars" fans were shocked at Janel's character Mona's abrupt death on the season five finale (Fatal FinAle, get it?), at least we can hang on to her a little longer on "DWTS." Janel is definitely going to become a showstopper on the show, just wait on it. Her only problem will be getting votes from the older "DWTS" crowd. Remember when "PLL" actor Brant Daugherty was on season 17?
READ MORE: 'Pretty Little Liars' Season 5, Episode 12: 'Taking This One To The Grave'
Lea Thompson and Artem Chigvintsev
Lea is absolutely a random pick for this season. She is most famous for starring as Marty McFly's mom in "Back to the Future." Remember her now? Unfortunately, she's slipped from the public's mind since then. If her dance moves aren't spectacular, she most likely won't get the fan vote.
Tavis Smiley and Sharna Burgess
This PBS talk show host and author has a good chance. He's joining the cast to do something out of his element before his 50th birthday and we can't hate him for it. More power to him.
"Dancing with the Stars" premieres Sept. 15 on ABC.
Reach Senior Entertainment Editor Kathy Zerbib here. Follow her on Twitter here.