Los Angeles
Residents Preserve Health And Community At Cooling Centers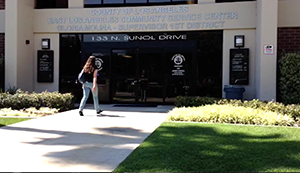 Record highs have many Angelinos seeking relief.
Los Angeles County has 94 registered cooling centers open to the public, which provide a free space for residents to come to escape the heat. L.A. County officials extended the centers' availability due to contined high temperatures this week.
At the East Los Angeles Community Service Center, visitors beat the heat and danced the afternoon away.
"For me it's hard because I can't stay in the house. It's much too hot," said Autemey Salacar, a visitor to the cooling center. "I have friends over here in the center. I come because the air is more fresh and I have friends here."
Salacar's home has some air conditioning, but not enough to make staying at home bearable. She's not alone. She's one of approximately 30 people sitting or participating in dance in the center's cafeteria.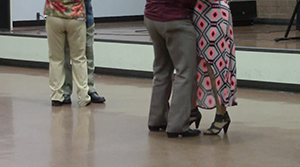 SEE ALSO: L.A. Heat Wave Breaks Record Triple-Digits
Center Director Roseado Garcia said, "It's great to have a community service center available to the public because there's a lot of people who don't have access to an [air conditioner] at their home, so it's great to have a place like this for them to come."
Garcia said sometimes seniors have sought cooler temperatures in the shade of trees in parks. "With these temperatures, even under a tree, it's not enough for them. Sometimes it's really bad."
Jerry Tapia, a regular participant at the center has noticed an increase in numbers recently. "A few of them come in here to just to be cool. It is awfully hot outside," he said. "I'm glad I'm here. It's cool in here. Nice, cool air."
L.A. County Department of Public Health recommends checking ahead before visiting a cooling center to ensure a seat.
To view a complete list of cooling centers in L.A. County, click here.
Reach Contributor Hillary Jackson here.