California
Brown Signs Electric Car Bill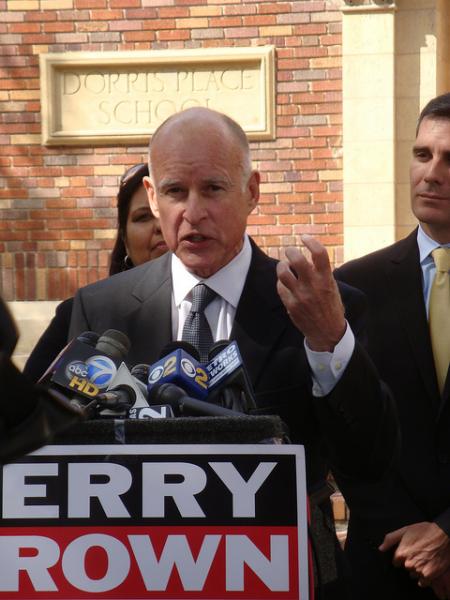 California Gov. Jerry Brown signed legislation Sunday that will increase the electric car infrastructure and promote electric car adoption in California.
The bill will provide more financial incentives, along with increased access to carpool lanes, to consumers who purchase electric vehicles.
According to the bill, California is aiming to have 1 million zero-emission vehicles on the road by 2023.
SEE ALSO: National Drive Electric Week Shifts Into Gear
Previously excluded low-income drivers will receive additional rebates for trading in older, higher polluting gasoline cars to buy or lease an electric car. Electric vehicle charging stations will be installed in low-income areas for easy access and to promote use.
The bill will also encourage car-sharing programs in disadvantaged communities.
Brown is scheduled to speak Tuesday at the United Nations Climate Summit in New York and address how California is addressing climate change.
In a preliminary video statement posted online Sunday, Brown addressed the differences between climate science and politics and how California is addressing these issues.
"The politics of climate change are murky, uncertain, and often totally ineffective—that's why it's good to take a look at what's happening in California," said Brown. "This state has a program to deal with carbon pollution, to encourage renewable energy, electric cars, efficient buildings and appliances."
According to the California Plug-In Electric Vehicle Collaborative, California has sold more than 100,000 plug-in cars since 2010—more than 40 percent of the nation's market.
Reach Editor-at-Large Michael Nystrom here. Follow him on Twitter here.