MLB
Fun On The Diamond: The American Pastime's Ode To Robin Williams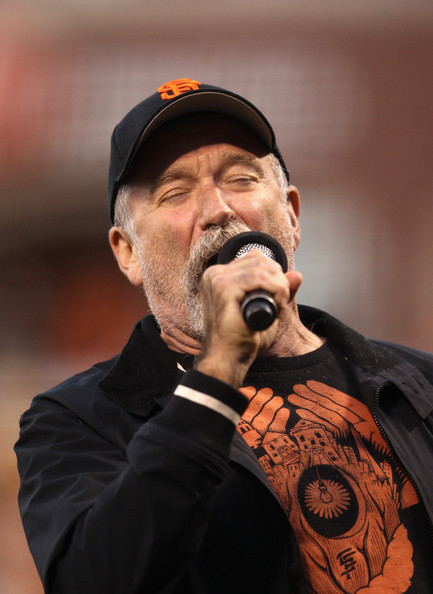 There are certain things in life that make you inexplicably happy. They can make you laugh on the most morose of days and smile in the bleakest of times.
Two things come to mind when I think of that: baseball and Robin Williams. The latter passed away Monday in a suicide, a gut-wrenching reminder of the power of psychological ailments. Williams was known for the laughter and happiness he brought to millions and his timeless sense of humor that transcended every age.
It's Williams' brand of unconditional happiness and unbridled energy that I see baseball exude more so than any other sport in the world. Now, before you all go off about using the words "unbridled energy" in the same sentence as "baseball," try to hear me out. I'm not saying a routine groundout in the bottom of the seventh in a 6-1 game is going to send me into a laughing, smiling frenzy. A 6-4-3 double play might elicit a grin and a diving catch could deserve a standing ovation, but that's the kind of enjoyment you see in any sport. Baseball is different. And you don't have to watch the game long to appreciate the little moments that make America's pastime a true spectacle to behold.
Los Angeles Dodgers'Bubble machine: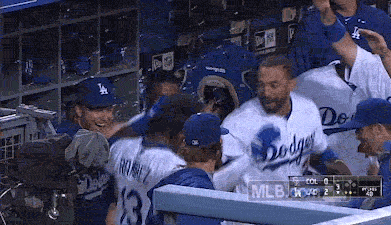 Bubbles in the ballpark? What initially seemed like a random prank has now become a tradition for the Blue Crew, not only in Chavez Ravine, but wherever they travel. The League halfheartedly attempted to shut it down (because post-home run soapy bubbles are far more dangerous than fireworks) but after a one-game hiatus, the celebratory bubbles returned "alive and well."
Kansas City Royals First Place Flip:
Every team has a prankster or a comedian, but occasionally an entire team comes together to make the sports world happy. The 2002 Oakland Athletics, the 2001 Little League "Baby Bombers" (pre-Danny Almonte age revelation), even the 2004 Boston Red Sox to an extent earned the reputation as one America's baseball darlings.
Now, it's a little early to tell, but keep an eye on the Kansas City Royals. Yes, those Royals. No, I'm not kidding. They don't have the flashiness of a 20-game win streak, the cute-factor of Little League Baseball or the the allure of a mysterious curse. Instead, they just have fun. And for the people of Kansas City, baseball hasn't been fun in quite some time.
Young And Veteran Fans Pull The Switcheroo: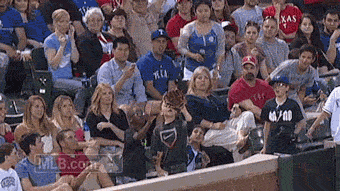 There are no rules in baseball that say fun is confined to the diamond. This year may in fact be the Year of the Fan following a series of fan-led antics this season, particularly on foul balls. These balls may have been hit out of play, but they're well in reach of fans both young (remember this smooth
play of the game
?) and
old
, who all seem to have a few shenanigans up their sleeves.
Singing In The Rain Delays: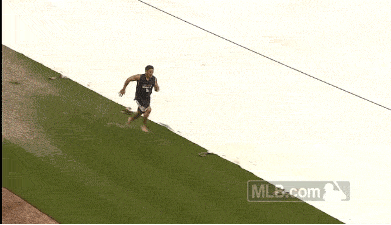 Well, there isn't actually a lot of singing going on, but ballplayers aren't just huddling up in the dugout when the tarp comes out. If the
grounds crew's battle
with mother nature isn't humorous enough, give the rain a few more minutes to turn the diamond into the world's largest
slip-and-slide
. We've also recently discovered that the Arizona Diamondbacks' David Peralta saves his
best dance moves
for rain delays.
I like to think Robin Williams was a baseball fan. Not because he fired up AT&T Park with a trademark "Gooooooooooood Evening, San Francisco!" before a Giants NLDS game; not because in the film "Good Will Hunting" he recalled the day he knew his wife was 'the one' as Game 6 of the 1975 World Series; not even because he likes poking fun at professional sports (primarily golf). I like to think Robin Williams was a baseball fan because the sport showcases the same boyish, free-spirited, fun-loving approach to life every one of us came to love in him.
This season, as we pay "RE2PECT" to baseball's captain, Derek Jeter, let us also pay tribute to another—oh captain, my captain—by having a few more laughs on the field.