Los Angeles
Friends On Xinran Ji: He Was 'Always Smiling,' 'Hard Working'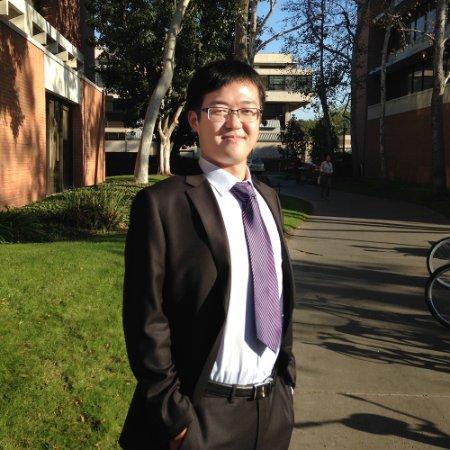 Xinran Ji had an infectious smile.
That's what friends and classmates remember when they think of the 24-year-old USC Viterbi School of Engineering graduate student from China.
Xinran's death was tragic, shocking and senseless. But to honor Xinran's memory and offer comfort to his grieving family, those who knew him prefer to remember his life and not solely focus on the violence that ended it.
READ MORE: USC Grad Student Found Dead In Apartment Near Campus
"He was modest, always smiling, positive, hard working, thoughtful," said Beibei Xin, a Ph.D. candidate in computational biology at USC and Ji's neighbor and friend.
Xin met Ji at the beginning of last fall semester, when their roommates and fellow classmates got together in Ji's home for dinner. She remembers they ended up talking about photography, which was a passion of Ji's. (You can see some of his photos here.) Xin says Ji showed her and the others his camera collection.
"I was moved because he shared his beloved things with us when we first met," Xin said.
Aside from his love for photography, Ji was also interested in cars, trains and airplanes–he had model collections of those, as well–and his favorite sport was badminton.
Most important were his studies.
"He had been working so hard during the past year," said Haolin Tong, Ji's friend and classmate from Zhejiang University, his undergraduate school in China, who also moved to Los Angeles for graduate school at Viterbi. Tong said he and Ji would sometimes talk about their dreams and futures. Ji's short-term goal was to find a job here in the U.S. after graduation.
"One of his dreams would surely be taking good care of his parents when they are old," Tong said.
Ji's father, Songbo Ji, is a college professor, and his mother, Jinhui Du, works in a hospital. They had put their life savings into Ji's education here in the States. He was their only child.
"He loves his home and is always missing his home," Tong said.
Ji went back home to the Inner Mongolia Autonomous Region in China last winter break to visit his family. He planned to go home again during the summer, but asked his parents if he could stay to take an important summer class. Tong said it took Ji time to adapt to life in the U.S., but the fact that he hoped to find a job here indicated he viewed the States as "a promising place to build his dream."
Perhaps one of the best examples of Ji's warmth and selflessness was recently, when Tong had a flight into Los Angeles and Ji offered to pick him up. The flight was delayed, so Tong called Ji telling him not to bother to come—he could take a shuttle home instead.
"Ji insisted to pick me up at the airport by saying that it would be not safe to take a shuttle that late," Tong said. "At last, it was almost 3 a.m. when he drove me home, which really moved me."
READ MORE: Trojan Family Members Gather In Remembrance Of Xinran Ji
Ji's memorial service filled the USC Newman Hall auditorium Friday afternoon. His uncle, Junru He, spoke on behalf of Ji's father at the service and said Xinran had a "hungry curiosity" for science and technology.
"We are proud of you," He said. "We are always together with you."