National
FBI Investigates Teen Killed By Police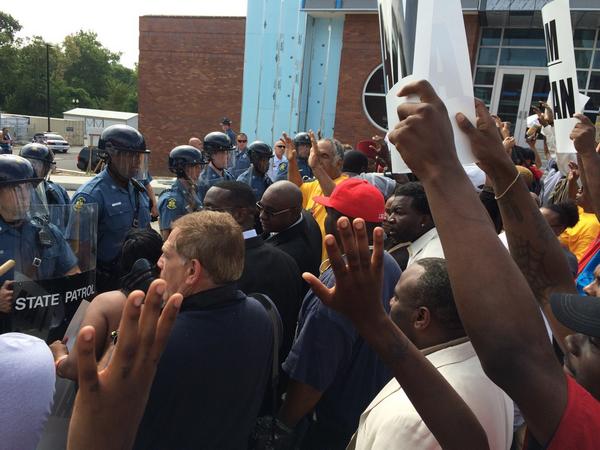 The FBI opened an investigation Monday into the shooting of an unarmed black teenager in a St. Louis suburb, Ferguson.
The teenager was 18-year-old Michael Brown, who was shot multiple times Saturday after an altercation with an officer in Ferguson, according to The Huffington Post.
According to witnesses and friends, Brown was unarmed and had his hands up in the air when the police officers shot and killed him.
According to chief of St. Louis County Police Department Jon Belmar, Brown pushed an officer back into his car, "where he physically assaulted the police officer" and tried to get hold of the officer's weapon.
READ MORE: There Is Civil Unrest In America Tonight And Nobody In The Media Cares
During Brown's vigil late Sunday, protests became violent when the crowds began to loot and burn down several stores, according to The Daily Beast.
The FBI is looking into possible civil rights violations arising from the shooting.
Reach Executive Producer Kristy Plaza here. Follow her on Twitter here.