National
Alabama Abortion Law Ruled Unconstitutional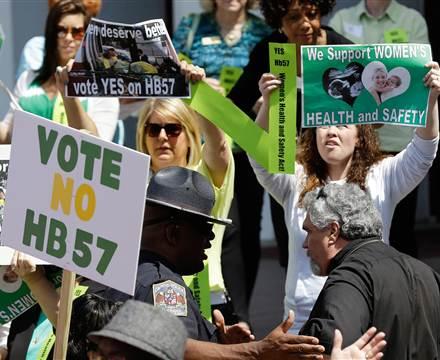 A U.S. Disrict judge ruled on Monday that an Alabama law requiring abortion providers to have admitting privileges at local hospital is unconstitutional.
The federal judge, Myron Thompson, said the new law imposes an "undue burden" on women's ability to seek a safe abortion, according to The Huffington Post.
The law is responsible for closing three of the five Alabama abortion clinics, making it harder to women to access a clean, safe abortion.
The admitting privileges law is a state-level abortion restriction that requires all abortion providers to be able to practice medicine at a local hospital. The doctors at the three closed abortion clinics did not live in the state so they could not obtain the privileges needed.
Judge Thompson said, "A significant number of women would be prevented from obtaining an abortion; other would be delayed in obtaining abortions, exposing them to greater risks of complications; an even the women who are able to obtain abortions would suffer significant harm in terms of time, financial cost, and invasion of privacy."
One abortion provider testified that she began to see a few patients attempting to self-abort using illegally obtained medication, because that was cheaper than a supervised abortion.
Deputy legal director of American Civil Liberties Union (ACLU) Louise Melling said, "Politicians, not doctors, crafted this law for the sole purpose of shutting down women's health care centers and preventing women from getting safe, legal abortion."
Reach Executive Producer Kristy Plaza here. Follow her on Twitter here.