Politics
Sarah Palin Jumps On The Obama Impeachment Bandwagon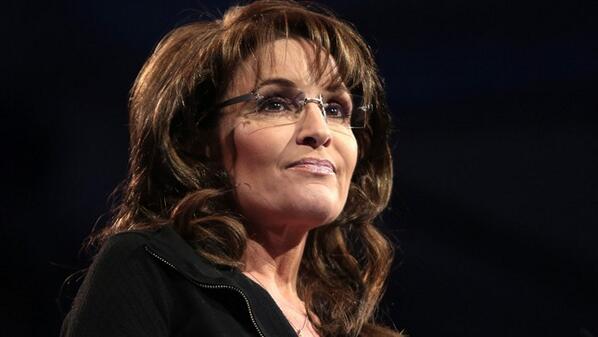 On Tuesday, Sarah Palin penned an article in Breitbart, calling for President Barak Obama's impeachment.
"Because of Obama's purposeful dereliction of duty an untold number of illegal immigrants will kick off their shoes and come on in, competing against Americans for our jobs and limited public services," wrote the fiery Alaskan. "Securing our borders is obviously fundamental here; it goes without saying that it is his job… It's time to impeach."
Despite her conviction that Obama's actions in regard to immigration should warrant his impeachment, Palin is certainly not the first person trying to boot the president from office.
READ MORE: The Bergdahl Prisoner Swap Stirs Up Criticism On Both Sides
But the push to impeach the president is nothing new.
Andrew Napolitano, former New Jersey Superior Court Judge called for Obama's impeachment over the Bergdahl prisoner swap. "The providing of material assistance to a terrorist organization is an impeachable offense," said Napolitano.
Meanwhile, former Florida Rep., Allen West penned an entire op-ed on the Washington Post website calling for Obama's impeachment. "Barack Hussein Obama's unilateral negotiations with terrorists and the ensuing release of their key leadership without consult — mandated by law — with the U.S. Congress represents high crimes and misdemeanors, an impeachable offense," wrote West.
Kesha Rogers, a former Texas Senate candidate, ran an unsuccessful campaign largely around her plan to impeach the president. "Obama must be impeached, for protecting and expanding the impeachable criminality of the Bush and Cheney administration," she wrote. "Glass-Steagall must be reinstated, ending the "Too Big To Fail/Jail" bailouts of Wall Street, while protecting commercial bank accounts, Social Security, pensions, and social safety nets."
"Obama defiantly vowed not only to radically expand the reach of government from cradle to grave, but to smash the Constitution's restrictions on government power while doing it," said Texan Rep. Steve Stockman following the president's State of the Union Address. "I'm considering filing Articles of Impeachment against Barack Obama."
There have even been books and states calling for the president's impeachment. Clearly Sarah Palin is more than a little late to the "let's impeach Obama" party.
Contact Deputy Editor Sara Newman here. Follow her on Twitter here.