Opinion
Safety, The Trojan Compromise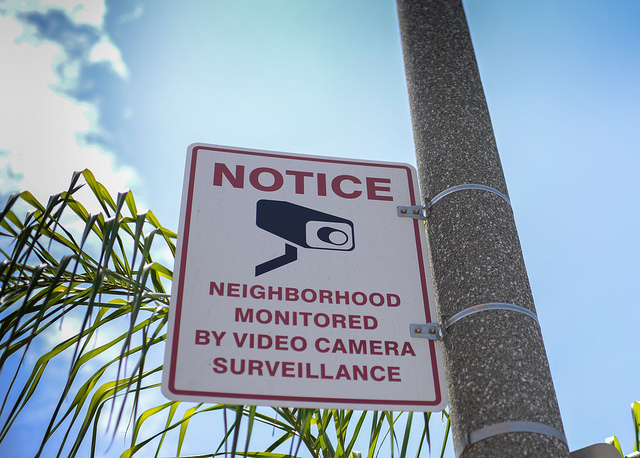 Life is all about making compromises. We embrace the concept of the compromise because although it may come at a cost, it also brings us benefits.
The question, however, is what can we compromise and what shouldn't we compromise?
Campus safety at the University of Southern California is always a hot button-issue. I have seen it continually discussed on college forums. I have read articles either criticizing it or talking about its improvements. I have seen instances where people have at least considered turning down an acceptance to what is the 23rd ranked school in the United States (according to U.S. News) because of it. And a little over a month ago, I sat through a 90-minute presentation for new students where campus officials and police reassured me that it was nothing to worry about, as long as one was careful.
There has been no shortage of exposure to the issue of campus and student safety on my part—and yet I can honestly say I never saw it as a substantial factor in my decision to attend USC.
It was not until Thursday night, when I found out about the fatal attack on USC graduate student Xinran Ji near the University Park campus, when I realized that in attending USC, I was making a compromise.
READ MORE: USC Grad Student Found Dead In Apartment Near Campus
USC was never my dream school. Why? To be completely honest, I never thought I could get in. When I did, I did not even think twice about attending. Now I understand other students may have had better options and that might have sparked discussions that took campus safety into account, but for me, it was not even an afterthought. Whatever little doubt I did have about campus safety were successfully squashed when I attended Orientation. The campus looked as safe and friendly as ever, and nowhere did I find any discrepancies of safety. Even after visiting my future apartment on Portland St., a good 10 to 15 minute walk from campus, I saw very little sign of the neighborhood some had painted as an imminent danger. (Granted, this was during the day and not at night, when the attack on Ji took place.)
At the safety seminar later in the afternoon, I was not simply informed about the efforts to improve safety around campus, I was also thoroughly impressed by them. The presence and commitment of the LAPD and USC's Dept. of Public Safety (DPS) were reassuring, while services such as student transportation and the Campus Cruiser not only seemed convenient, but were also clearly geared toward keeping students safe.
Then, Thursday happened. It was as alarming as it was shocking, and my heart immediately went out to Xinran's family and those who knew him.
My second thought was a selfish one, I must admit. Despite the fact that I don't currently live in the USC area, I thought about where I would be living less than a month from now. I fired up Google Maps and checked: the incident had occurred less than a mile away, inside the DPS patrol zone and in front of a USC-owned, graduate student residence.
READ MORE: USC Students Raise Safety Concerns After Fellow Student's Homicide
As the night progressed, I read the stories that followed from all possible media outlets. Then I realized I could acquire a unique perspective and gauge the reaction of incoming students through the USC Facebook groups I was a part of as a new student. When I went to check and see if there was any reaction to the homicide, more than a few users had already posted links to the story.
Shock and sadness was the prevailing feeling among the students involved. It did not matter that we were brand new to USC, some who have yet to set foot on campus—someone in the Trojan family had been murdered, and this affected us all.
"Be safe, brothers" was the plea of one incoming transfer student, as he linked to the tragic story.
In another post, a discussion arose. One student claimed that this sadly reinforced the stereotype that the neighborhood was dangerous, while another assured everyone this incident was an outlier and not the norm. A couple more advised to always be smart and safe when walking in the area, and a student ambassador reminded everyone of the university's continued efforts to prioritize and improve safety on and around campus, and offered tips on how to stay vigilant at all times.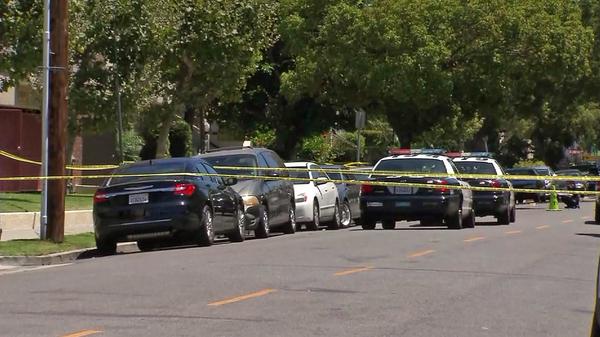 Reassurance abounded, but there was also a natural feeling of worry and fright. This was not the first time something like this had happened, and everyone realized it probably would not be the last.
One worried student felt it necessary to see what the university would do about this and how they would respond. She placed an importance on wanting to know she was safe at all hours of the day and night.
"As a student that sometimes studies in the library until midnight, I think I could find myself in a similar situation of walking home late throughout the year which makes me very nervous," she said.
A couple of other female students reiterated that this made each of them even more aware of the fact they needed to be extremely cautious when going out. Then followed by stating that their parents were far more worried than they, now even wishing that their daughters would have chosen a different school.
Lauren Mok, another incoming transfer student who lives close to Isla Vista, likened her response to the way she reacted to the shootings which occurred there two months ago. She forced herself to be increasingly aware of her safety at all times, but she sees limits to this mindset.
"After hearing about the student death, I am certainly taking into account that no matter how strong the security forces are, tragedies like this DO still happen," she said. "It came as a shock that the attack was so close to my future apartment. As a student who has a night class once a week, I am weary of my own safety: is my safety at risk on a weekly basis?"
Others also sought an answer to this question, and one student argued that they all needed "a clearer understanding of the true level of safety."
But what is that true level of safety?
The harsh reality of the matter is that the level of safety cannot be easily identified or defined. No matter the change, the efforts, the actions taken or the resources, some circumstances are permanent and that is why they have to be dealt with and responded to wisely, especially when they involve potential dangers. As incoming transfer Joseph Ramirez reminded everyone, "The truth is that there are several factors which lead to tragedies that we've seen lately." These are factors that perhaps we can't completely control, but certainly factors whose influences we can limit.
Although there was very little talk, if any, about second-guessing a decision to attend USC, some did say that they are undoubtedly reconsidering their sense of safety or even reconsidering their housing selection in light of the recent and tragic events.
And even though I am certain that those considerations may mirror concerns expressed on the page, most students continued to place great faith in what I had experienced and learned about at orientation: "a large emphasis on campus security." Many expressed that the incident had not shaken their confidence in DPS, but rather reminded them to prioritize their own safety in any way possible.
READ MORE: 5 Arrested In Connection With USC Grad Student Murder
Discussing the reliability of campus security can become an endless and infinite argument,; however, incoming student Audrey Maney, brought a far more interesting point and issue to the table. After Thursday's tragedy, the past two incidents of homicide have both involved international students living not only off-campus, but also in housing not owned by USC.
I know from personal experience just how hectic applying for USC-owned housing can be. For students who can't afford the USC housing pricetag or who, like many international students, have trouble accessing or navigating the USC housing system, non university-owned housing is a lifesaver. The conditions may not be the best, the area may not be the safest, but the price fits the bill, and to some, that's all that matters.
That's the compromise they have to make.
Yes, there's insecurity after an incident like this, but it's an insecurity we all chose. For all of us who decided that USC was the school for us, the criteria was universal.
We chose to regard the incredible academics, not the possible lack of off-campus security. We chose to see that beautiful campus, not the surrounding area some may see as unattractive. We chose to benefit from being part of the Trojan family and not worry too much about how sometimes that family is a target. In spite of what we already knew, we chose USC.
But in doing so, we also chose a school that has pledged to put student safety first. A school that does whatever it can to prevent these tragedies from occurring. The fact remains, however, that if you are looking for guarantees of a completely safe environment, you won't find them. In the heart of Los Angeles, with so many students and so many different external factors, any promise of absolute safety will simply never be kept.
So, what can the school do? What can we do?
If there's any solace to be taken in this incident, it's that it should now lead to even further emphasis on the safety measures that USC takes to ensure both student and campus safety. For incoming students in particular, this premature exposure to this very real issue, though it may be alarming, forces us to come in prepared, in the same way that current students should take this as another reminder to stay self-aware. Always being as alert and safe as possible, while also being smart about how we travel on and around campus, is a crucial part of student safety and essentially our responsibility.
So yes, tragedies like these happen and they cannot be predicted or expected, but in the eloquent words of incoming student Remaya Michelle Campbell, all we can do is: "Stay safe, stay smart, stay strong, and fight on."
The school will undoubtedly respond to this tragedy, and they will do all that is in their power to further prioritize safety and prevent incidents of violence. But we have to face the history, the facts and the circumstances, and do our part as well. In committing to USC, this was all part of the worthwhile compromise we decided we would make.
The Trojan compromise.
Contact Contributor Paolo Uggetti here or follow him on Twitter.