International
Russia Today Reporter Resigns Over MH17 Crash Coverage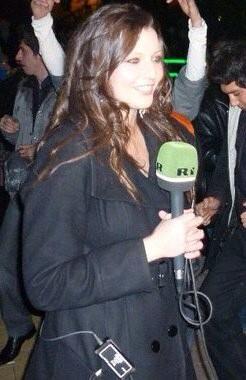 A longstanding London-based correspondent for the Russian English-language news channel Russia Today has resigned, claiming that the Kremlin-funded publication was "disrespectfully" attempting to blame the Ukrainian government for the shooting down of Malaysia Airlines Flight 17.
Sara Firth, who joined the publication in 2009, told BuzzFeed she has tremendous respect for her talented colleagues, the majority of whch were working hard to tell the truth, but that the organization was rotten at its core.
SEE ALSO: Malaysia Airlines Passenger Plane Shot Down Over Ukraine
"I couldn't do it any more," she said. "Every single day we're lying and finding sexier ways to do it."
Russia Today responded to Firth's accusations in a statement, suggesting that they and Firth have "different definitions of truth."
"We believe that truth is what our reporters see on the ground, with their own eyes, and not what's printed in the morning London newspaper," the statement read.
SEE ALSO: Russia Today Anchor Stands Up Against Putin - And Resigns
The publication ran a story this morning, comparing daily routes for flight MH 17 and suggesting that Ukrainian air traffic controllers diverted the plane from its usual route to fly directly over the war zone. However, Malaysian Transport Minister Datuk Seri Liow Tiong Lai stated in a media conference Friday that the flight path was an approved International Civil Aviation Organization route that the airline had used many times before.
"There were no last minute instructions to change the flight path to a different route," he said.
Contact Senior Opinion Editor Francesca Bessey here; follow here here.