International
Palestinian Authority Asks UN For Protection In Gaza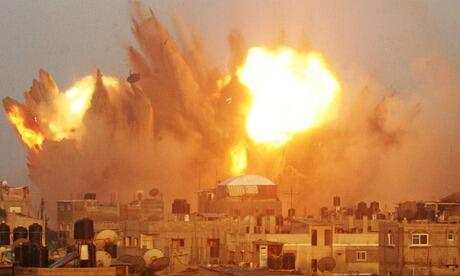 The Palestinian Authority appealed Monday for the United Nations protection after Israel's week-long attack against the Gaza strip.
At least 175 people, mostly civilians, have been killed and more than 1,200 Palestinians injured.
Palestinian Authority President Mahmoud Abbas called for the appeal after another day of mutual bombardment and little progress with bargaining for a ceasefire.
"I urge you, Mr. Secretary [U.N. Secretary General Ban Ki-moon], to take all the effective measures required to establish a protective system for Palestine with the aim of ensuring the protection of the Palestine people from the Israeli aggression, continued occupation and violation of international law, in particular its escalation and bombardments against civilian population in the Gaza Strip," Abbas wrote in a letter.
An estimated 17,000 Palestinians remain holed up in U.N. facilities after fleeing their homes before any more attacks.
Israel's government continues to discuss its next steps, but Palestine needs help to protect its citizens.
Reach Executive Producer Kristy Plaza here. Follow her on Twitter here.