Nation and World
Murrieta Protestors Send Busses Of Immigrants Away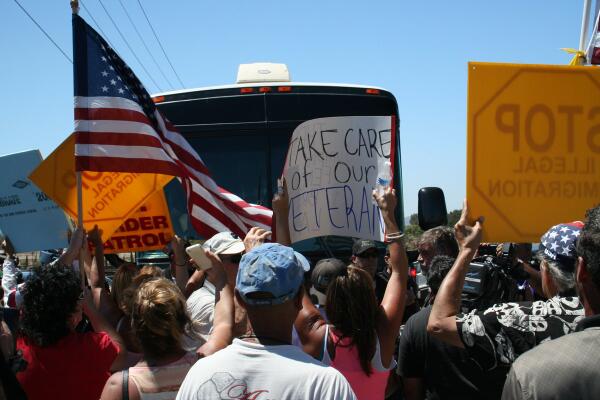 On Tuesday over a hundred anti-immigration protestors forced busses carrying 140 immigration detainees from a Murrieta Border Patrol processing station.

"Go home," chanted the protesters. "We want to be safe."

READ MORE: Southern California To Receive Hundreds Of Undocumented Migrants

The hate-fueled protests remained non-violent, but were enough to reroute the busses to San Ysidro.

Originally, the plan had been to bus in a new wave of migrants from Texas to Southern California every 72 hours for a number of weeks, processing the migrants and then uniting those deemed refugees with family members throughout the country.

Contact Deputy Editor Sara Newman here. Follow her on Twitter here.