National
Majority Of Border Kids Will Be Deported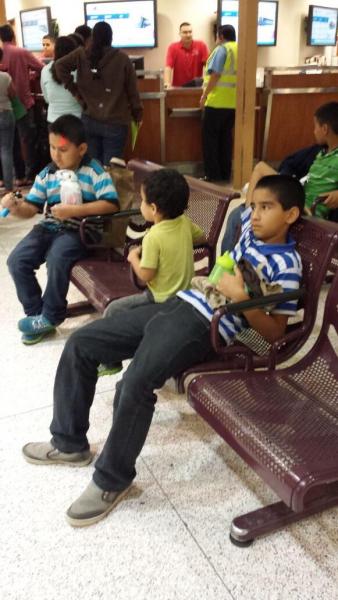 On Monday, the White House made it clear that a majority of unaccompanied minor immigrants will end up being deported.
White House spokesman Josh Earnest said," It's unlikely that most kids who go through this process will qualify for humanitarian relief, which is to say the most of them will not have a legal basis- will not be found, through that court process, to have legal basis to remain in this county."
More than 52,000 unaccompanied minors have caught this year alone.
Most of the border kids could qualify for asylum, but the federal law requires minors to be reunited with their parents in all cases, except when reunification is against the minor's best interest, according to Buzzfeed.
The immigration courts are working in a case-by-case basis, seeking evidence, but these border kids don't understand the asylum laws, so they can't defend themselves. It will be difficult to grant them asylum.
On Tuesday, the White House will formally ask Congress for $2 billion to help combat the increase of unaccompanied minors attempting to enter the U.S. illegally, according to The Daily Beast.
Reach Executive Producer Kristy Plaza here. Follow her on Twitter here.