Film and TV
The Best Disney Princesses And Why We Love Them
Let's give it up to these fictional ladies who shaped our childhood and taught us to never take the backseat when following our dreams.
Disclaimer: One does not need a crown to be considered a princess.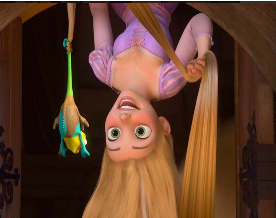 Rapunzel

Not only has this adventurous young girl turned out perfectly well after living in social isolation for 18 years, she also knows how to use a frying pan like no other. Rapunzel followed her floating laterns, saved Flynn Rider's ass a number of times and rocked 2 drastic haircuts during the course of her film. Not to mention she knows how to basically do everything from painting to playing the guitar to ventriloquy.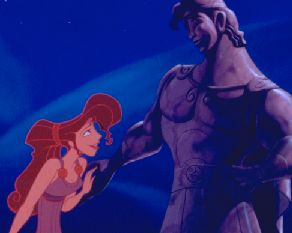 Meg
Feisty, sassy, and spunky: Megara is the complete package. She won't admit when she's in love (at least not out loud anyway) but don't let her tough exterior fool you: she has a big heart and eventually became Hercules' weakness. Some girls may swoon over a hunky guy saving them, but not Meg. Her first words to her future love interest? "I'm a damsel. I'm in distress. I can handle this. Have a nice day."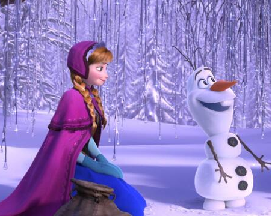 Ana
This quirky, sometimes gassy, and all around adorable sister showed us what true love is. Ana's judgement in the beginning may have been questionable (getting engaged to a guy after one song, provoking her sister...etc.) but she stayed resilient, snagged a Scandinavian sweetheart (Sven), saved her kingdom, and reconnected with her sister. Ana isn't afraid to stuff some chocolate in her face, and we love her for it.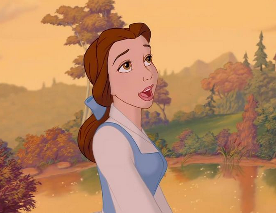 Belle
This 'beauty but a funny girl' was one of the only literate women in her village (considering how much she loved to read), saved her father from imprisonment, and refused to marry the town's big shot. Belle got her adventure in the great wide somewhere after she fell in love with what was in her prince's heart, rather than his exterior. She brought light to a once destroyed castle and taught us not to judge a book by it's cover (literally and figuratively).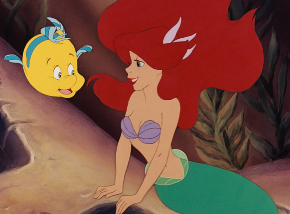 Ariel
The Little Mermaid is a poster child for dreamers everywhere: She fell in love with a world that made such wonderful things and gave everything up just to live in it for 3 days. For those claiming Ariel gave up fins just for a man- No. She gave up fins for legs so she could run after her dream. She knew she was meant for the land- she even dedicated an entire cavern for her human collection and saved her prince's life. Yes, her means of getting legs were dumb but give the kid a break- she was sixteen and hopelessly in love. No matter what others told her, Ariel knew she was meant for this world and managed to get Prince Eric to fall in love with her without saying a word. She didn't sit around waiting for her life to change- she wanted more and she got it.
Reach Staff Reporter Sonia Gumuchian here. Follow her on Twitter here.