Theater and Dance
Dis/Oriente/d Celebrates Its Two-Year Anniversary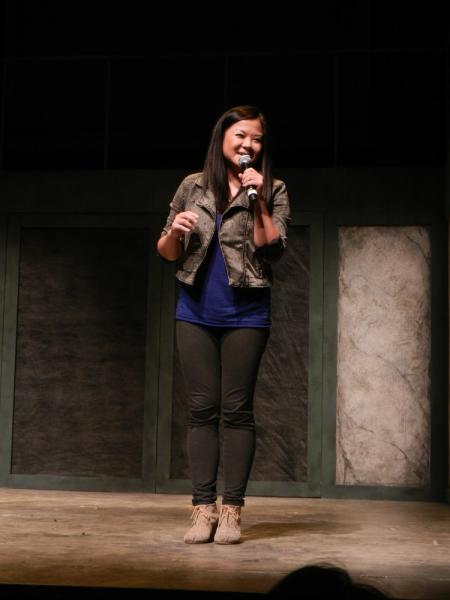 Dis/oriente/d Comedy
was back at the David Henry Hwang Theater in Little Tokyo on Saturday for its two-year anniversary.
In a field usually dominated by males, this nationally-touring comedy show is unique in that it is the first to place its focus on showcasing the talents of Asian American females along with comedians of different races, sexuality, and gender.
Host and co-founder Jenny Yang set the tone of the evening when she opened the show speaking — and even rapping — in Chinese. After a few minutes, she laughed, "Can you imagine if I just did my entire set in Chinese?" Yang said in English, "Now you know what it feels like to be an immigrant." But the show did not solely stick to Asian-American culture.
Dis/oriente/d's co-creator Atsko Okatsuka, for instance, explained singing flashmobs as the opening trills of Les Miserables' "One Day More" filled the theater. Okatsuka proceeded to perform part of a one-man flashmob, which was appreciated by Les Mis fans.
Read More: Asian Community In L.A. Fights To Keep Status Quo
But indeed, with five Asian-American comics in a six comedian line-up, the show touched on Asian culture and stereotypes.
Former San Francisco-based comedian Kyle Mizono, did a bit about Mortal Kombat and asked audience members to hum the theme song. When only a few people obliged, Mizono said, exasperated, "Oh come on; I know this is the crowd. Y'all are fucking Asian!"
Yang also did a bit about a white ex-boyfriend who had eight Chinese scrolls and other Asian artifacts around his home, "I mean, this guy had eight more Chinese scrolls than I did growing up, which was zero…then I realized that I will not date a white guy who's more Asian than me."
Seattle-based Mona Concepcion addressed an Asian-white relationship stereotype, "Some are like, 'Did you find her at the back of a mail-order catalog?'" Concepcion retorted, "That's insulting. I was the center-fold."
But what made the Dis/oriente/d admirable was that in addition to humor about Asian-American culture, it also featured humor about sexuality and gender.
Liliana Cervantes made fun of lesbian stereotypes, "Young girls all want to go on shopping sprees to the mall…all I want was to go on a shopping spree to Home Depot, because that's what all the Mexican lesbians want."
Read More: Bovard Rings With Laughter At Festival After Dark Debut
And D'lo opened his set with a bit on being pulled over by the police, "So I did what any man would do; I acted like a woman." "'Hello officer I was just on my way home from the gym,'" D'lo said in a perfect valley girl accent which amazed the audience, "And he looked like he didn't know what to do."
Dis/oriente/d Comedy may come off as crude to some audiences (this is definitely not a show for five-year-olds), but what makes the show enjoyable is that all the comics were able to appear relatable to any audience member, whether single, married, non-Asian or gay.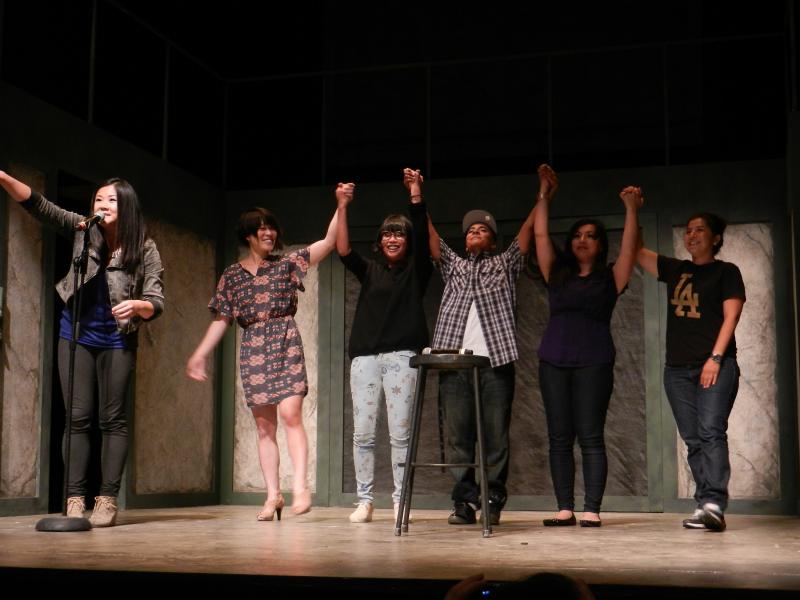 The comedians' talents were a stressing point of the true purpose of the show, since all the proceeds of the show were to be donated to the Tuesday Night Project (TNP)'s campaign, "Keep TN Free." The program sponsors the Tuesday Night Café, which is the longest-running free performing art series in Downtown Los Angeles and it allows comedians, poets, and storytellers to perform in Little Tokyo. TNP played an influential role in Yang's career when she began to be a comedian.
"…I owe everything [to TNP]…Whatever this does for the Tuesday Night Project," Yang told the audience, "is nothing compared to what it has done for me. "
Contact Staff Reporter Heidi Carreon here and follow her on Twitter here.